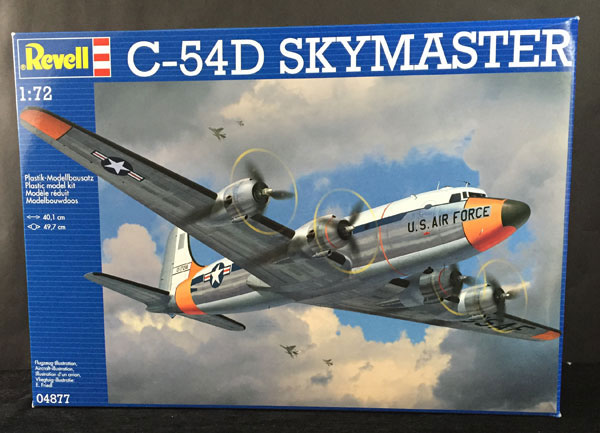 Kit Ref: 04877
Price around: £49.99 GBP
Our thanks to Revell for supplying our review sample: Revell model kits are available from all good toy and model stores. For details visit www.revell.de/en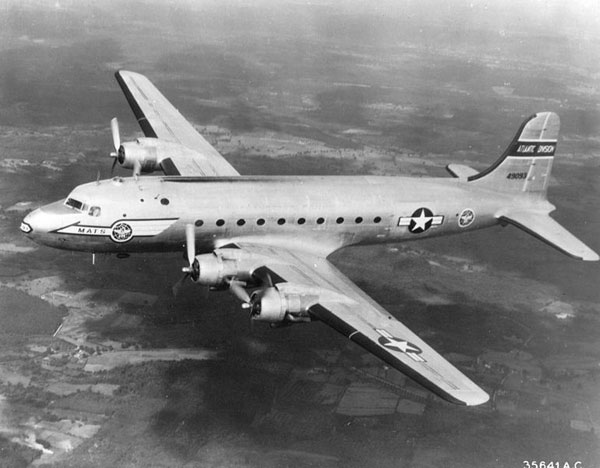 Here's a little bit of background to the type…
The Douglas C-54 Skymaster was a four-engined transport aircraft used by the United States Army Air Forces in World War II and the Korean War. Like the Douglas C-47 Skytrain, the C-54 Skymaster was derived from a civilian airliner (the Douglas DC-4).
Besides transport of cargo, the C-54 also carried presidents, prime ministers, and military staff. Dozens of variants of the C-54 were employed in a wide variety of non-combat roles such as air-sea rescue, scientific and military research, and missile tracking and recovery. During the Berlin Airlift it hauled coal and food supplies to West Berlin.
After the Korean War it continued to be used for military and civilian uses by more than 30 countries. This was one of the first aircraft to carry the President of the United States.
Before the definitive DC-4 could enter service the outbreak of World War II meant production was channelled to the United States Army Air Forces and the type was given the military designation C-54 Skymaster, with US Navy aircraft designated Douglas R5D. The first aircraft, a C-54, flew from Clover Field in Santa Monica, California on 14 February 1942. With the introduction of the Tri-Service aircraft designation system in 1962, all R5Ds were re-designated C-54. In the end, only 80 DC-4s were built, the remaining aircraft being C-54s.

The Revell kit
How good it is to report an all-new-tool kit from Revell and, furthermore, of such a classic as the military version of the famous Douglas DC-4.
This model looks very well tooled with good detail across the board, fine recessed panel lines and interesting, eye-catching decals that are also good quality.
Here are a couple more photos of the manufacturer's finished model with more in the photo gallery grid below.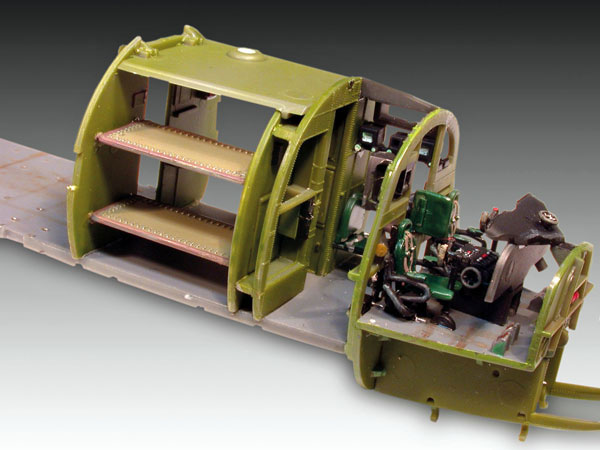 Let's go inside
Features and observations – there are many to point out, so here goes: