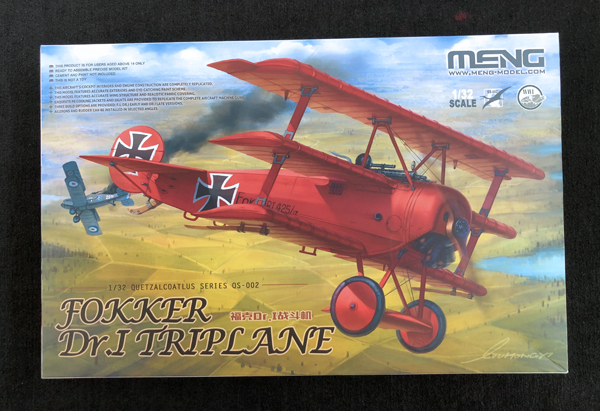 with Dai Williams
---
A note from Geoff C…
We bought this kit knowing that many of you will be interested in an objective view of not only what's in the box, but also how it all pans out in a full build article.
Dai now has the kit and will be getting underway very soon with his full build that you can follow here in SMN as usual.
In the meantime, before sending the kit onto Dai, I had the opportunity to shoot a very quick in-box video to show you the contents all of which Dai will expand on below.
Video
Over to you Dai…
---
Background
The German Air Force enjoyed a period of aerial superiority during the early part of the First World War. The German Albatros fighters proved superior to the contemporary British and French aircraft resulting in heavy loss of life among allied pilots. This dire situation changed dramatically in the Spring of 1917 with the introduction of the Sopwith Triplane on the Western Front. The aircraft was superior in many respects to the Albatros DIII, having both outstanding agility and rate of climb.
Several Sopwith Triplanes were captured by the Germans and these were studied extensively. Several German and Austro-Hungarian manufacturers then went on to produce their own triplane designs. In the end very few of these designs proceeded past the prototype stage. Some of these aircraft such as the Albatros Dr.1 were adaptations of existing biplanes while the Fokker Triplane designed by Reinhold Platz was an entirely new aircraft conceived as a triplane from the outset.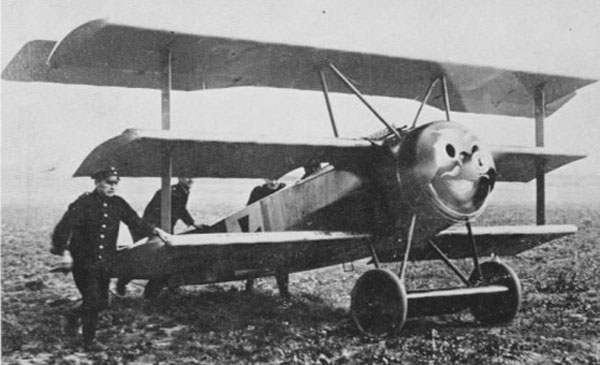 The triplane format meant that the new aircraft could have a reduced wingspan when compared to biplane fighters whilst still having sufficient wing area to provide the required lift. This shortened wingspan gave it great manoeuvrability.
The Fokker Triplane was slower than many contemporary fighters, perhaps leading to it being produced in only limited numbers. However, its manoeuvrability made it popular with German pilots, some of whom continued using it even after the technically superior Fokker DVII became available.
The first few Fokker Triplanes were introduced for squadron evaluation as the Fokker F.1. It was in one of these trial aircraft that the German ace Verner Voss was killed after an epic battle with Se5a fighters of No. 56 squadron. After modifications the aircraft was introduced into full squadron service as the Fokker Dr.1. Probably one of the most famous exponents of the machine was Manfred Von Richthofen who flew several of the triplanes before he too was killed while flying his iconic red Dr.1 in April 1918.