Review by: Geoff Coughlin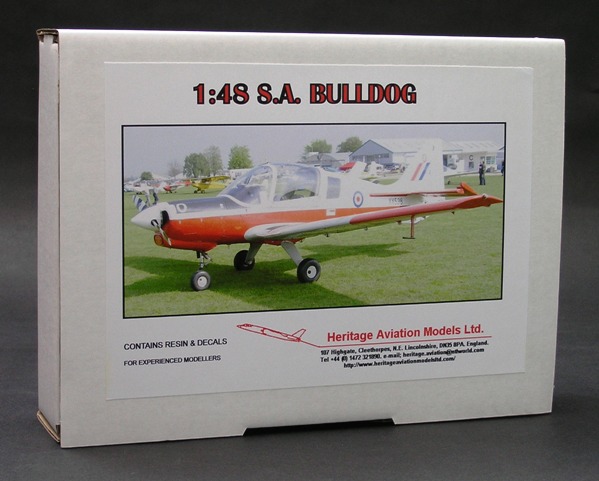 Background
The Scottish Aviation Bulldog T1 has long been the mainstay of RAF basic training, with it only giving way to the Grob trainer in recent years. Prior to the Bulldog, the De Havilland Chipmunk fulfilled this essential role. Many other air forces have used the Bulldog to train their pilots, with Sweden is perhaps the best known.
Some useful internal reference here and just for the fun of it – check this out:
The Heritage Aviation Models kit
Click on Image to Enlarge/go back.
Nice package – that's what strikes you as soon as you look at the box, let alone the contents.
The resin parts are well moulded and will need the minimum of effort to clean up. Starting in the cockpit, there's a nice instrument panel, seats and other small details to make this area look busy enough. The one-piece main wing sections have delicate training edge detail – the corrugated effect is well captured. It's important to remember that the Bulldog is a pretty basic aircraft and so the model reflects this.
There's no option in the kit for dropped flaps, which maybe slightly disappointing but the wings are nicely moulded and your finished model will still look the part. On the flip side you do get a separate rudder and off-setting which slightly breaks-up the uniform lines of the aircraft.
Clear parts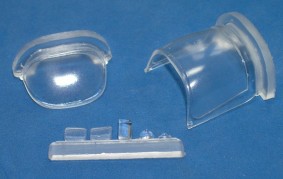 To be honest, these vac-formed parts look a bit cloudy to my eye. Although, having said that, they might well respond to the MER car polishing approach or the Future/Johnson's Klear dipping treatment – both of which should provide a good opportunity to resolve this.
Instructions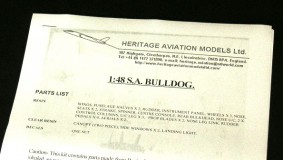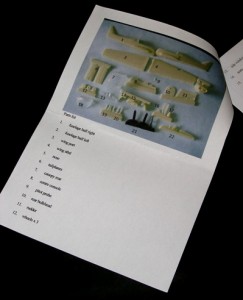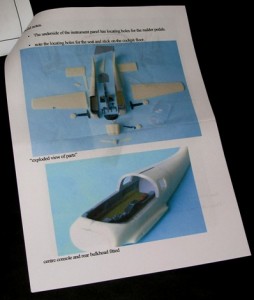 These are made up of parts listing and identification, along with colour images of parts and part-assembled stages in the build that seem pretty clear as to where everything should go. As I said above, this is a simple aircraft and location of most items is straightforward.
Decals
The Decals look to be of good quality, in-register and cover the Bulldog T.1.
Conclusion
This is a nice package and deals well with a classic British trainer aircraft that has served the RAF for decades; indeed, my brother trained and flew Bulldogs whilst undergoing his basic flying training. Keep an eye on Build Now as we plan to run the build of this one…
Recommended.
Geoff C.