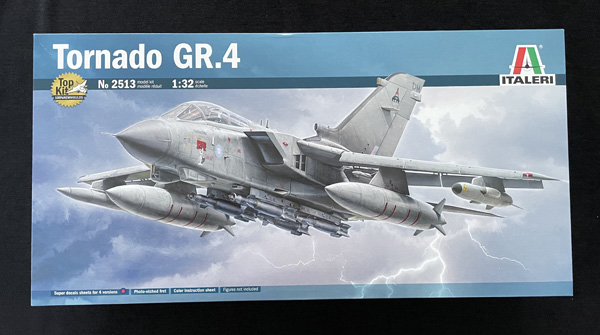 Kit Ref: 2513
In-Box browse with Geoff Coughlin (December 2020)

Hugely excited by the release of this 'Superkit' from Italeri, especially having built two of the much older Revell kits in this scale over the years.
What you have here is a completely different proposition – completely state of the art tooling, multi-media parts including photo-etch, fine recessed panel line detailing and rubber-vinyl tyres (don't worry, you also get weighted plastic tyres that look good) and wing-sweep retraction port and large weapons/stores options.
Add to all this a fantastic decal sheet with options for a variety of GR.4 RAF Tornado aircraft as well as options for deployed flaps, slats, air brakes and wing spoilers, plus detailed radar housing, IFR probe (I could go on…) buy why not just watch the video to see what I mean.
---
Take a browse inside the box now…
---
Phew! What do you think?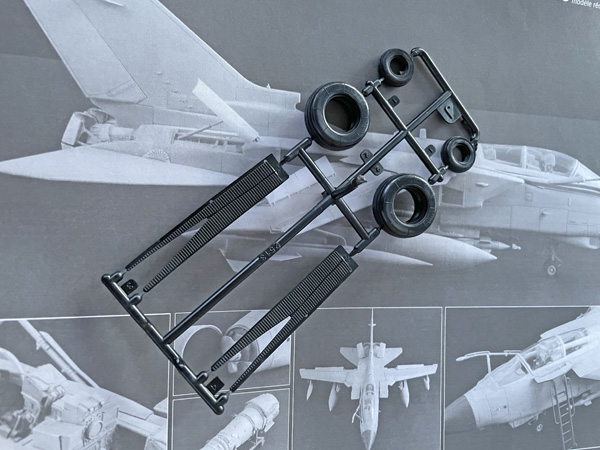 There are many positive features and a few challenges ahead when I get stuck into the full build very soon and I can't wait! You'll be able to follow every step in SMN as usual and watch the videos I plan to create to make it even easier and more enjoyable for you all.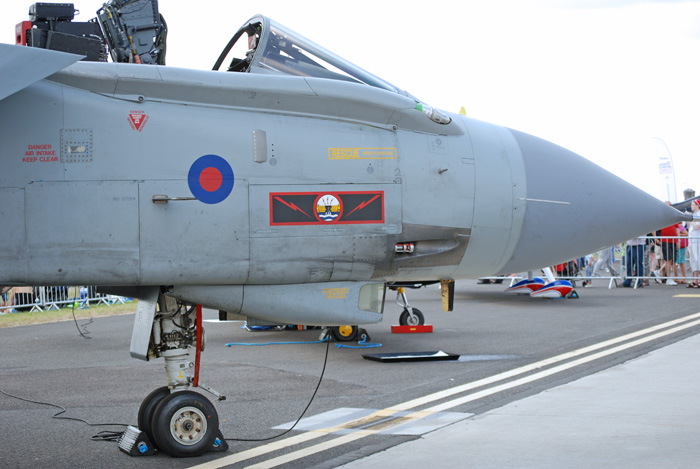 The plan
I just love the grey 617 "Dambuster" Squadron aircraft and having had the opportunity to photograph one up close and then later to take a fantastic close walk around both the internal and external details for the GR.4 (thanks Andy B!), my plan is to build a No. 617 Sqn aircraft – an option included in the box.
I will be including some great new mini photo sets as PDF downloads in the build this time for specific details that will help any of you planning to build this or, frankly, any RAF Tornado in any scale. The access to such detailed photos is rare indeed an so I plan to share these with you and to try and really do this kit justice with quite a few mods and additions to capture the power and splendour of this strike version of the type.
I hope you'll enjoy the ride!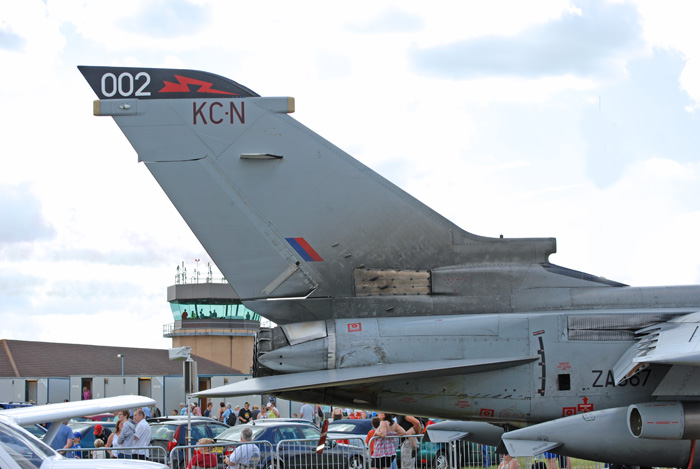 One special challenge that I will show in video is how you can capture that very obvious exhaust staining on the huge fin that accumulates when the pilot deploys reverse thrust and I can't wait for that :)
I honestly can't remember when I've been quite as excited about starting a new project as I am now for this Italeri Tornado and hopefully that'll show in the end result – we'll see… and you can be the judge of that!
It will also be good to hear from any of you in the comments section that goes with this review any particular elements of the project that you'd like to see on video and I'll do my best to cover those as we go.
Here's my summary…
Geoff C.
SMN Quick summary Star rating out of 5
| FEATURE | STAR RATING |
| --- | --- |
| Quality of moulding | ***** |
| Level of detail | ***** |
| Accuracy | **** |
| Instructions | *** (illogical and impractical in places - see video) |
| Decals | ***** |
| Subject choice | ***** |
| Overall | **** |