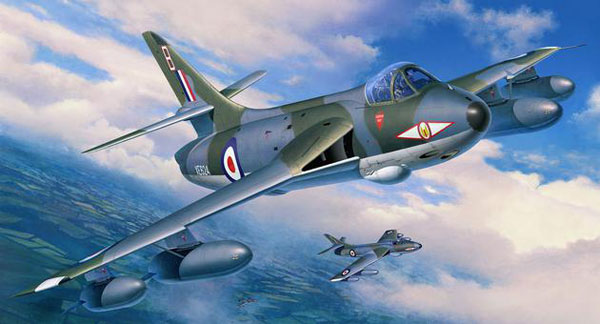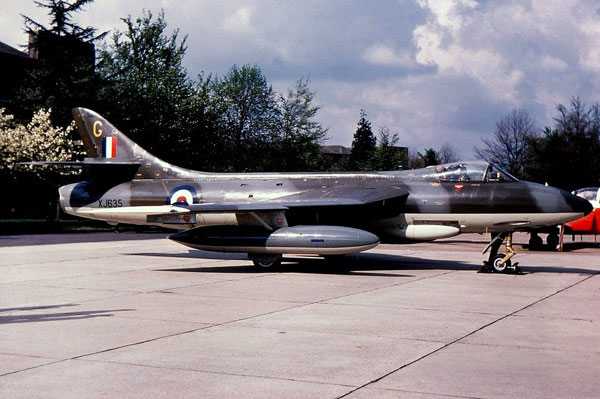 Price: around £26.99 (GBP)
Kit Ref: 04703
Review by Geoff Coughlin (June 2014)
Our thanks to Revell for supplying our review sample. Revell model kits are available from all good toy and model retailers. For details visit www.revell.de/en , @RevellGermany or facebook.com/Revell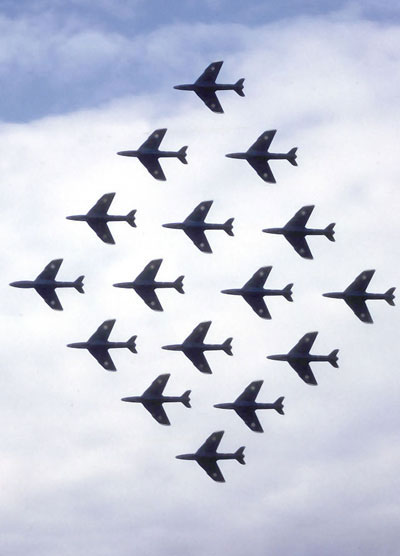 A little bit of background
The Hawker Hunter is certainly one of the most elegant jet fighter aircraft ever produced not only in the UK but across the world. It entered service with the Royal Air Force in 1954 and was used in large numbers as a fighter-interceptor. The prototype first flew in 1951 and two years later set the absolute world speed record. The Hunter is well known for its ease of control and stable flight characteristics. It is a favourite with every pilot who has ever flown it. A total of nearly 2000 Hunters were built and it saw service with 18 different air forces. During the 50s and early 60s the Hawker Hunter was the main Guardian of the Skies within the RAF and NATO. The Hunter was later modernized and given a new role as fighter-bomber (FGA.9) within the RAF. Fitted with four 30 mm cannon, it could also carry a variety of offensive weapons. It served in no fewer than 37 RAF squadrons up until the late 70's and was finally decommissioned in 1984.
Hunters were also used by two RAF display teams; the "Black Arrows", who on one occasion looped a record-breaking 22 examples in formation, and later the "Blue Diamonds", who flew 16 aircraft. Overall, 1,972 Hunters were produced by Hawker Siddeley and under licence. In British service, the aircraft was replaced by the English Electric Lightning, the Hawker Siddeley Harrier and the McDonnell Douglas Phantom.
The Swiss Air Force took delivery of its first Mk.58 Hunter in the spring of 1959. It was built under license at the Emmen aircraft factory. The Hunter was used as a fighter-bomber in 15 flying squadrons and received extensive modifications to meet various service requirements. The last Hunter serving in Switzerland was not decommissioned until 16 January 1994, a great tribute to this aircraft's performance.
To get you in the mood!
Now tell me that's not the most beautiful jet ever built! ☺ Ok, sure we all have our favourites, but this is unashamedly mine.
Reference
Don't forget that you have a walkaround set of photos in your SMN Photo Reference Library here on this page.
Onto the Revell Hawker Hunter
I have built two of these excellent kits over the years and here's a photo of my Revell F6 – very similar to the release reviewed here.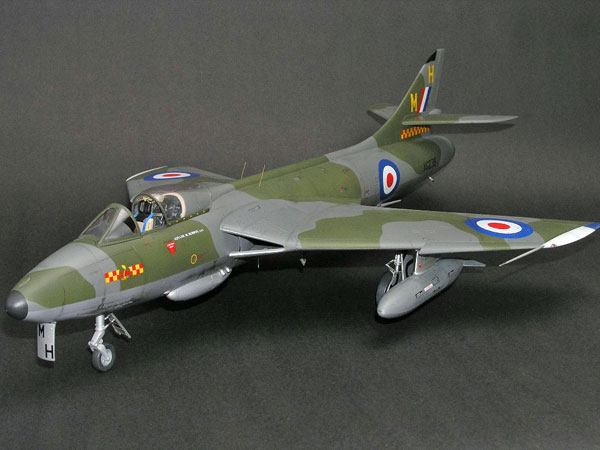 Here's Revell's completed model