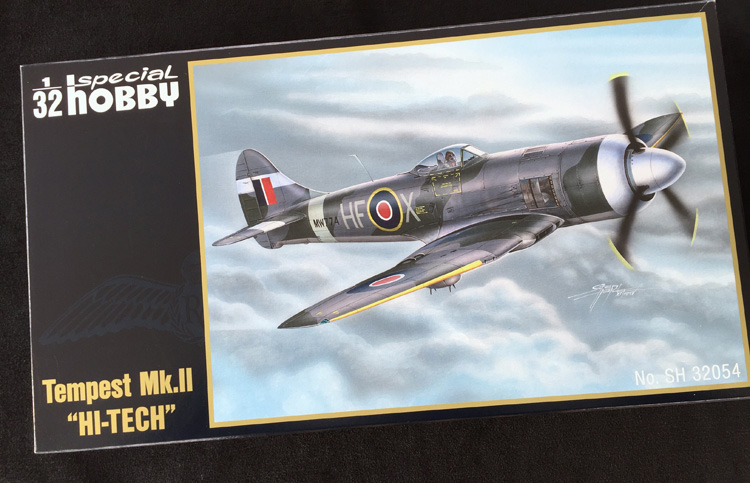 Kit Reference: SH32054
Price around: €87.90; £74.97; $94.72USD; $126.32AUD
Review by Geoff Coughlin (December 2016)
Our thanks to Special Hobby for supplying our review sample – get this impressive looking kit here now at Special Hobby
We have a number of builds of Special Hobby aircraft kits in their pages in Aircraft-Finished Now and I'm keen that we cover more of their range in the coming months and years.
While at the recent IPMS (UK) Scale Model World, Telford I saw this great-looking kit and we knew Dave would love to build it – in fact it was clearly on his radar and so now we have one, you can expect a full build (at least one!) soon in SMN – keep an eye on What's New for that.
Main components first
You'll see from the pics in the galleries here that the model has very precise, well moulded and recessed panel lines and these should look good under some nice weathering. The rivet detail is clear and well-defined without being too obvious.
There is no obvious flash on the parts which is good.
The clear advantage of investing in this 'Hi-Tec' release is that it has absolutely everything you need to made a highly detailed replica of the original: Resin for the detailed parts like cockpit, bulged wheels and many of the smaller parts.
In addition you get a great fabric pre-painted set of seat belts that some may find familiar – good colour on these and they will finish off you cockpit perfectly.
Photo-etch (PE) is also included to complete the package – see accompany
Here are some highlights:
• quality of the recessed detail
• fine moulding of small detailed parts
• inclusion of Photo Etch (PE) parts e.g. belt buckles, fastener strips for gun bay panels and other small details
• bag of resin accessories for a seat, gun bays, ammo belts, wheels/tyres and other small details.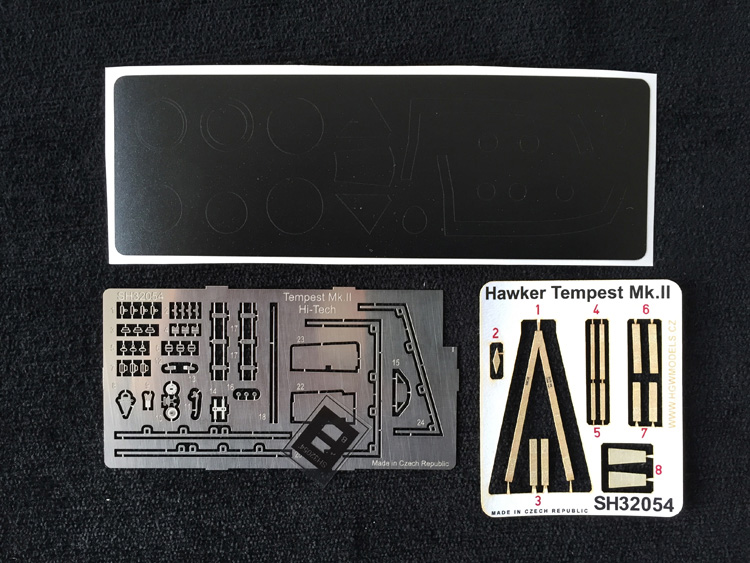 Resin from CMK
Here are a few pics showing the resin items close up – they should make a world of difference.