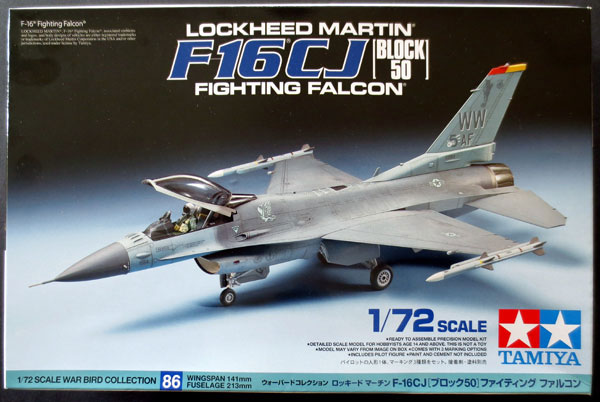 Kit Ref: 60786
Review by Es George
Price around: £17.99 GBP (May 2014)
Background
Celebrating the 40th anniversary of its first flight this year, the F-16 Fighting Falcon needs no introduction. At least, it shouldn't in the modelling community, as it's been well served in all the popular aircraft scales, so I suppose the question is, do we need another in 1/72? More on that later.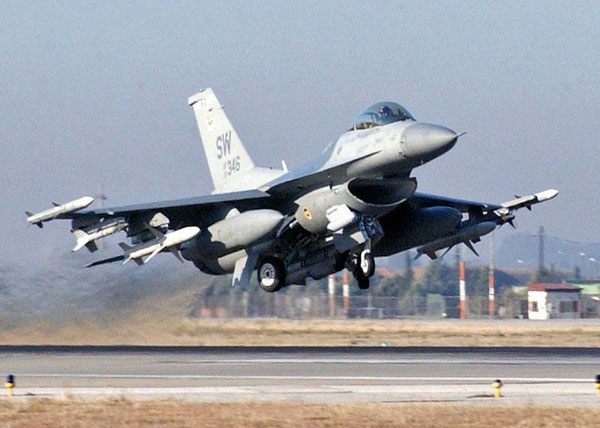 Whilst originally designed as an air superiority day fighter, the 'Viper' has evolved into a truly capable multi-role combat aircraft, with over 4,500 built to date and is in service with the United States Air Force and 25 other users. There's no reason why the number of users will stop there, given continued marketing efforts and perhaps as second-hand Vipers become available. The Block 50 variant built on previously implemented improvements introduced under phased Multinational Staged Improvement Programmes (MSIP), namely, the F110-GE-29 engine, integration with the 'J' series of weapons and notably, the ASQ-123 Harm Targeting System (HTS), which allows AGM-88 Harm missile integration for vastly improved suppression of enemy air defence (SEAD) capability. Subsequently, all Block 50s have gone through a Common Configuration Implementation Programme, which most noticeably adds AN/APX-113 antennas, 'bird slicers', in front of the cockpit canopy. It is the SEAD capability that originally marks the F-16CJ apart, and in this and other areas, I'm afraid that Tamiya has fallen short, especially with the UK asking price of just under £20.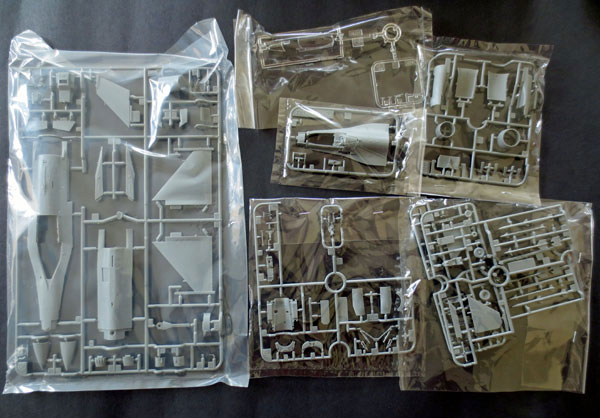 Initial assessment
A photograph of a built up model is your box art. I'm not a big fan on this type of presentation, but at least Tamiya are showing exactly what you can make from the box contents and one of the markings options. The box side panels give you drawings of the other two marking options and apart from the box top photograph, this is standard Tamiya presentation. Inside the box, all the sprues are bagged separately, as are the decals, so everything is nicely protected, and the initial impression is of a very nice little kit.