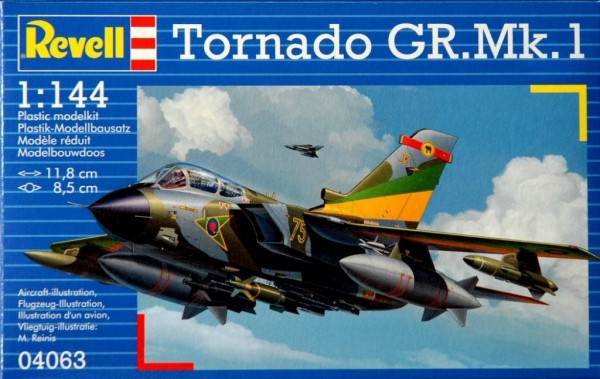 Reviewer's Name: Ashley Keates
Kit/Product: Revell Tornado GR.Mk.1
Kit Number: 04063
Total kit parts: 84
Price: £3.99
Availability: In all good model shops.
Designed for: Age 10 to adult, Skill level 3 – more demanding models with up to 100 parts
The box lid shows the 75th Anniversary Tornado from 27 Sqn, RAF Marham in 1990. Upon opening the side-opening box you are greeted with cellophane wrapper containing 4 grey sprues and 1 clear canopy sprue.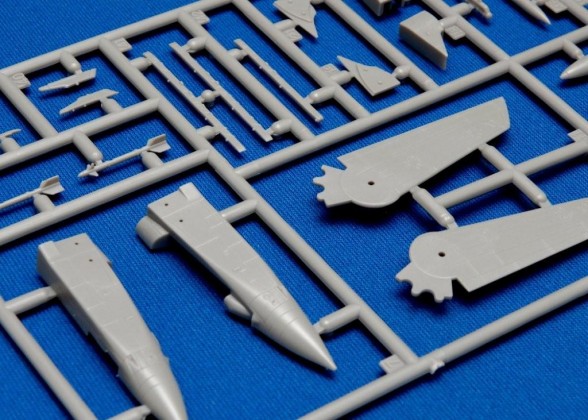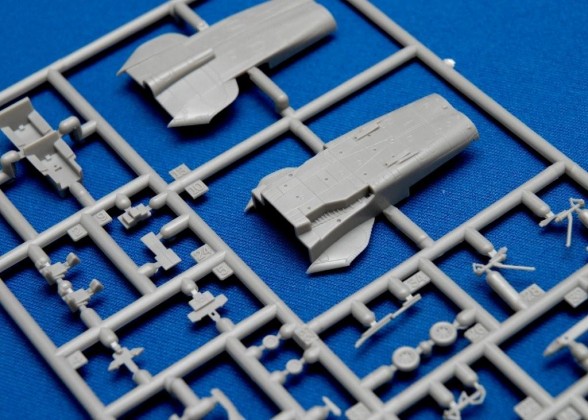 The moulding and detail is very crisp with recessed panel lines showing good detail for such a small aircraft kit. The main features that I dry fitted, fuselage, wings, nose section fitted together very well and the shape of the Tornado GR1 was sitting in front of me. Cockpit detail is very simple but Revell have provided instrument details on the decal sheet, which is a nice touch.
The stores choices you get with the kit are;
2 x ALARM Missiles,
2 x Laser-guided bombs,
4 x 1000 lb bombs,
2 x 2250 Ltr auxiliary tanks
2 x 1500 Ltr auxiliary tanks
Sky SHADOW pod
BOZ pod
2 x AIM-9L Sidewinder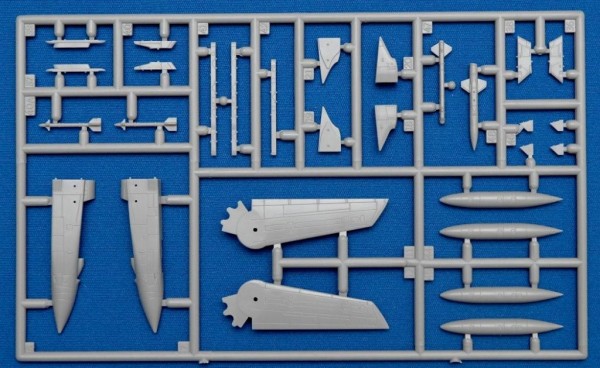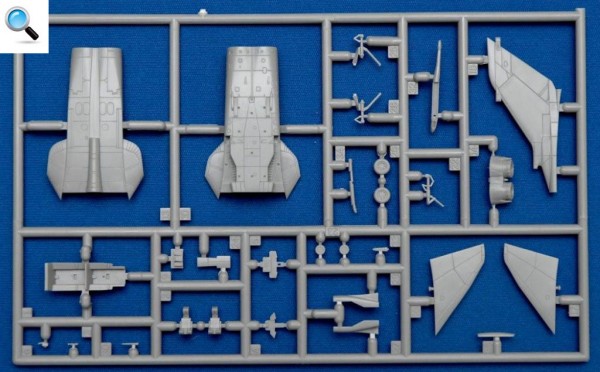 ZOOM - Move your mouse over image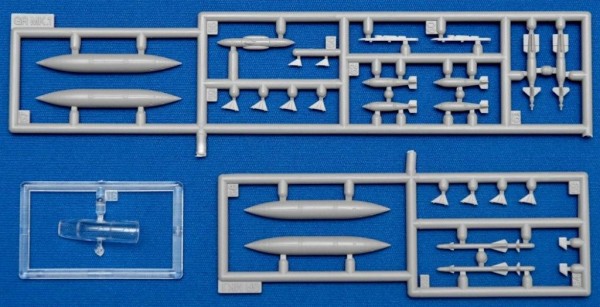 And on the sprue and not for use with this kit is an ECM pod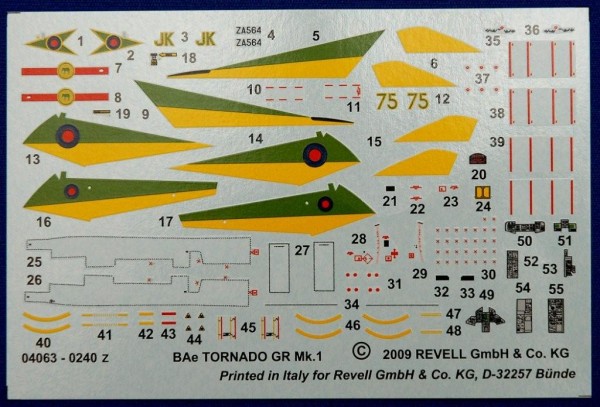 The instruction sheet is folded out and inside you find the colourful decal sheet. The decals are all in register with good colours, will be interesting to see though how the wing and fin decals hold up over camouflage. The instruction sheet breaks everything down into 27 logical steps and on the back page the colour and markings section for the Anniversary Tornado
Overall
Another nice kit from Revell in this scale and I am looking forward to building this one to go with my Revell F-104's, Highly Recommended.