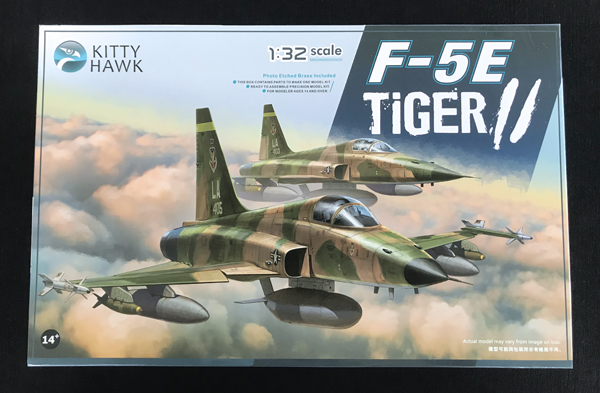 Review with Geoff Coughlin (June 2018)


I hope you like the new approach to HN in-box reviews as we are now creating HD videos to show you exactly what you get in the box and also give more of a sense of the whole package on offer.
Take a look…
---
---
You get some great schemes in the box and I just hope that the decal sheet lives up to the expectation you have after looking at it here (see video above).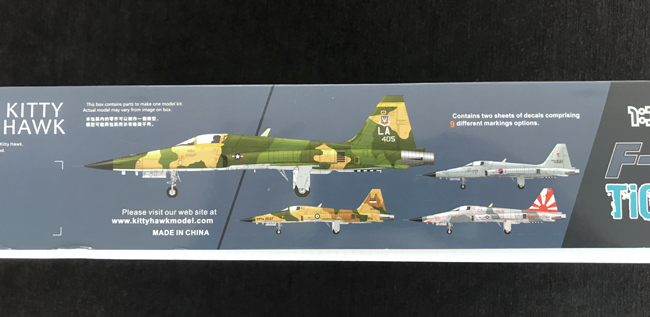 This is going to be a full build in your SMN and I'm really pleased to say that Chris E is about to receive it as I type these words :) Just check out his projects in SMN – awesome work – the most recent being his full build of the recently released Revell Me 262B-1a in 1:32. Great job Chris and we can't wait to see what you make of this very nice looking kit.
Here's my summary…
Geoff C.
SMN Quick summary Star rating out of 5
| FEATURE | STAR RATING (out of five) |
| --- | --- |
| Quality of moulding | **** |
| Level of detail | **** |
| Accuracy | **** |
| Instructions | ** |
| Decals | ***** |
| Subject choice | ***** |
| Overall | **** |
Reference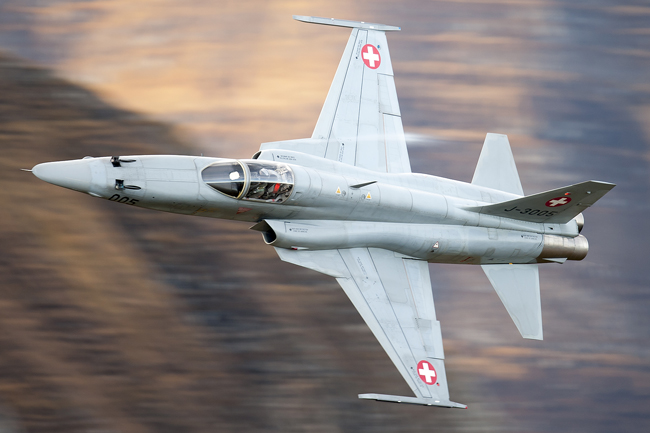 The Northrop F-5A and F-5B Freedom Fighter and the F-5E and F-5F Tiger II are part of a supersonic light fighter family, initially designed in the late 1950s by Northrop Corporation. Being smaller and simpler than contemporaries such as the McDonnell Douglas F-4 Phantom II, the F-5 cost less to both procure and operate, making it a popular export aircraft. The F-5 started life as a privately funded light fighter program by Northrop in the 1950s. The design team wrapped a small, highly aerodynamic fighter around two compact and high-thrust General Electric J85 engines, focusing on performance and low cost of maintenance. Though primarily designed for the day air superiority role, the aircraft is also a capable ground-attack platform. The F-5A entered service in the early 1960s. During the Cold War, over 800 were produced through 1972 for U.S. allies. Though the USAF had no acknowledged need for a light fighter, it did procure roughly 1,200 Northrop T-38 Talon trainer aircraft, which were directly based on the F-5A.
After winning the International Fighter Aircraft competition in 1970, a program aimed at providing effective low-cost fighters to American allies, Northrop introduced the second-generation F-5E Tiger II in 1972. This upgrade included more powerful engines, higher fuel capacity, greater wing area and improved leading edge extensions for a better turn rate, optional air-to-air refuelling, and improved avionics including air-to-air radar. Primarily used by American allies, it remains in US service to support training exercises. It has served in a wide array of roles, being able to perform both air and ground attack duties; the type was used extensively in the Vietnam War. A total of 1,400 Tiger IIs were built before production ended in 1987. More than 3,800 F-5 and the closely related T-38 advanced trainer aircraft were produced in Hawthorne, California. The F-5N/F variants are in service with the United States Navy and United States Marine Corps as an adversary trainer. Approximately 500 aircraft are in service as of 2014.
The F-5 was also developed into a dedicated reconnaissance version, the RF-5 Tigereye. The F-5 also served as a starting point for a series of design studies which resulted in the Northrop YF-17 and the F/A-18 navalised fighter aircraft. The Northrop F-20 Tigershark was an advanced variant to succeed the F-5E which was ultimately canceled when export customers did not emerge. (Source: Wikipedia)