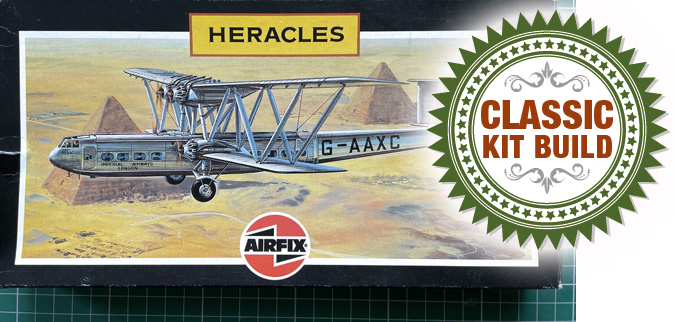 Vintage Classics Series
Kit Ref: A03172V
FINISHED NOW BUILD REVIEW PLUS VIDEOS
In-Box Browse with Geoff Coughlin (September 2021)
What an absolute classic kit this is from Airfix and so good to see it back again and readily available – not sure for how long though! If you've been following SMN, you may have seen my full build of this kit that is just about done as we speak (I bought one of the earlier releases and have been waiting for this re-release so that I can use the new decal sheet).
My full build of this kit can be found here in Airfix Finished Now. I added a few bits and bobs and here's a sneak look at my finished model (more and better photos to follow in the build when I can get them done very soon).
---
Let's take a look inside the box…
---
Here's my summary…
Geoff C.
SMN Quick summary Star rating out of 5
| FEATURE | STAR RATING |
| --- | --- |
| Quality of moulding | *** |
| Level of detail | *** |
| Accuracy | *** |
| Instructions | ** |
| Decals | ***** |
| Subject choice | ***** |
| Overall | *** |