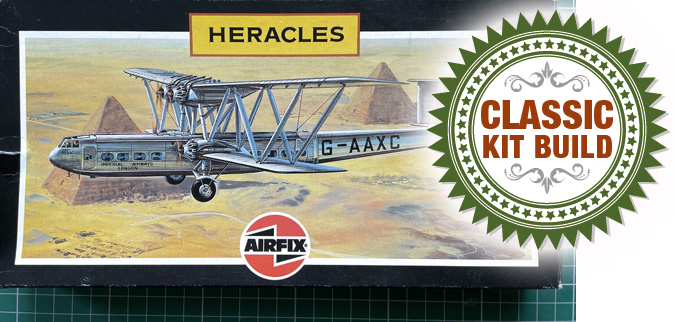 Classic Kit Build
Feature Article with Geoff Coughlin
---
VIDEO DEMO
---
The plan…
I just love projects like this featuring classic kits like the iconic "Heracles" or more correctly Handley Page H.P.42 released by Airfix – see Scalemates for more info. Heracles was just one of a number of H.P.42s operated by Imperial Airways and you can read more about them below – and see a video!
Nostalgia can be a great thing and perfect for getting your mojo going – rekindling interest in a bygone time when you may have built a model like this Airfix "Heracles". Or, if you are newer to the hobby than I am, then how about taking it on? Why not? Many of these older tooled kits are not as difficult as some would have you believe and there are just some fantastic subjects out there to pick from. checking out my own builds in SMN of Classic Kits will also help I'm sure.
As you may know, we are working our way through many of these older kits as well as tackling many of the latest, state-of-the-art products being released these days. Just take a look at the Airfix pages in Aircraft-Finished Now to see just some of these older kits built recently as part of our Classic Builds collection. Other manufacturers will be featured too, so fear not, one of your favourites might just appear!
Speaking of nostalgia…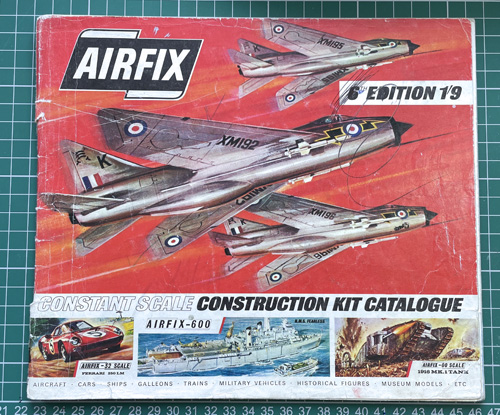 Check this out – my most treasured modelling possession by a mile, a very early Airfix catalogue that I bought with my pocket money as a child and you can see the ticks made at the time showing that I had built many of the Airfix range. You can also see that the "Heracles" isn't yet ticked off although I did go on to build it once I had a few models under my belt at that time.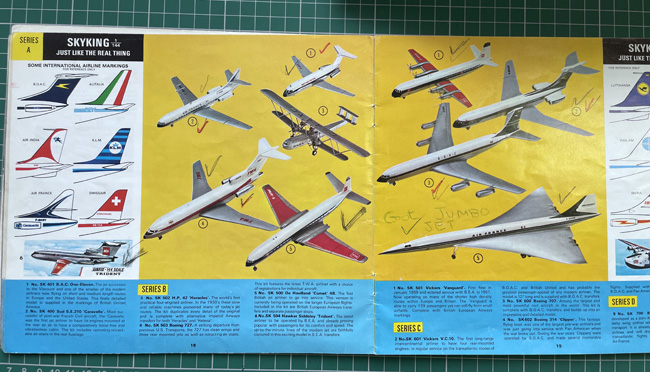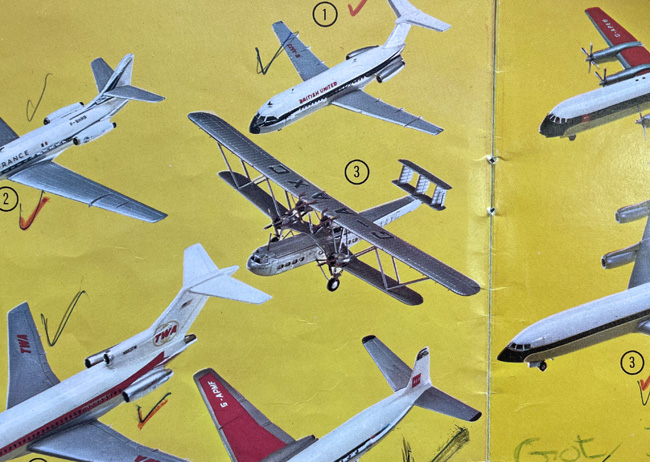 Box art
Roy Cross designed some stunning box art for Airfix kits and the H.P.42 Heracles is no exception – here's a great shot from David Muscroft showing the original kit box art.

A little bit of background on the H.P.42…
The Handley Page H.P.42 and H.P.45 were four-engine biplane airliners designed and manufactured by British aviation company Handley Page, based in Radlett, Hertfordshire. It held the distinction of being the largest airliner in regular use in the world upon the type's introduction in 1931.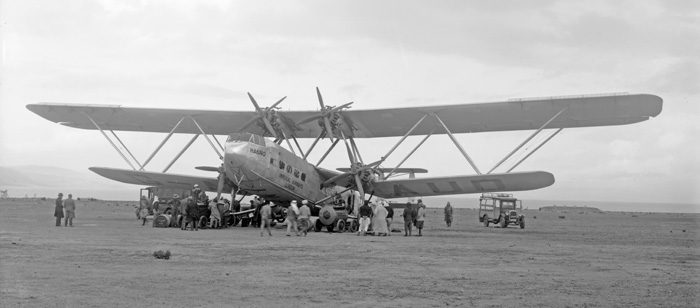 The H.P.42/45 were designed in response to a specification issued during 1928 by British airline Imperial Airways; the two models share considerable similarities, the H.P.42 being optimised towards greater range at the expense of payload while the H.P.45 had these priorities inverted, allowing the latter to carry more passengers over shorter distances. Imperial Airways approved of Handley Page's proposals and ordered four aircraft of the two variants to serve as the new land-based long-distance flagships of its fleet. (Source: Wikipedia)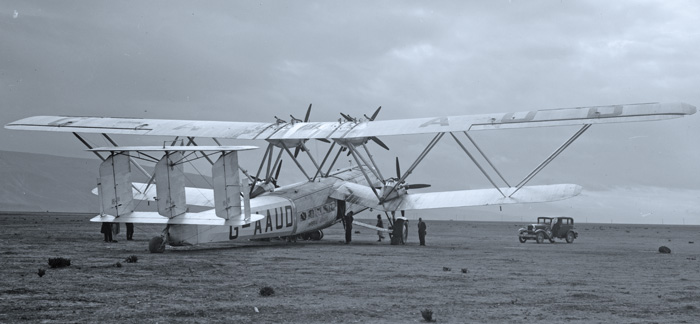 On 14 November 1930, the prototype, named Hannibal, conducted its maiden flight. Following their introduction into Imperial Airways, they formed the backbone of the airliner's land-based fleet through most of the 1930s and, along with the company's numerous flying boats, have been considered to be icons of their era. A total of eight aircraft were built, four of each type; all were named, with names beginning with the letter "H". Three of the survivors were pressed into Royal Air Force (RAF) service at the outbreak of the Second World War. By the end of 1940, all of the aircraft had been destroyed as a result of several accidents.