Review by: Geoff Coughlin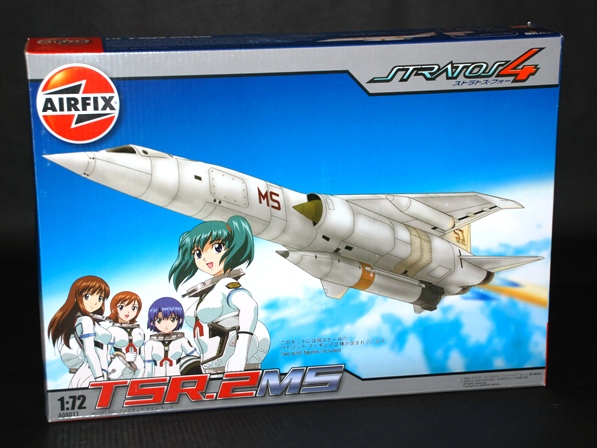 Our thanks to Airfix for supplying our review sample. 

Don't panic! You can build a good model of the BAC TSR-2 straight from the box. Everything you need, including decals is here!
References
Do check out your own Photo Reference Library (PRL), where there is a comprehensive walkaround of images for anyone building any of the current scale models of the TSR-2.
Awesome! And what a hugely appropriate soundtrack – poignant.
Look out for a full Feature Article featuring the 1:48th scale kit plus some of the Aviation Workshop accessories starting in Build Now in the near future.
What's in the Box?
Click on the Thumbnails to enlarge the images below and explore the box contents for yourself!
Main Sprues
As many of you will remember, this is a kit that was seriously anticipated at its release a couple of years ago. As is my policy here at SMN, I am steadily working backwards through many of the important releases – kits and accessories – that were released prior to SMN launching (officially) back in February 2010.
Clearly a 1:72 scale BAC TSR-2 is an important release by any standards, though a 1:48 scale version of this kit is also available.
You'll see from the gallery grid images above that this is a pretty nice tooling. The panel lines are pretty well done in my opinion – probably better and more refined than the larger 1:48 release.
Detail is reasonable in the cockpit; a pair of seats, decals for the instrument panels and the ejection seats are presentable in this small scale and, after you've added a seat harness, they should look ok.
In addition, there's the main gear bay with its rib detail, which goes for the nose gear bay too. This is welcome as this area is very exposed on the finished model.
A nuclear weapon is included for the bomb bay and the doors can be posed open or closed and some have nice detail on their inner faces. Wheels are supplied with un-weighted tyres, which will just need slight flats sanded on to simulate an aircraft with weight. The 1:48 model featured weighted tyres.
The jet pipe area is impressive with fine, thin edges to the outer metallic area around the jet pipes. The flaps can be offset in the slightly drooped position, which will add a little to your finished model.
Clear Parts
These are well moulded, clear and reflect those of the real aircraft – split canopy/windscreen so that you can pose front and rear sections open. All these parts are bagged separately and are blemish-free.
Decals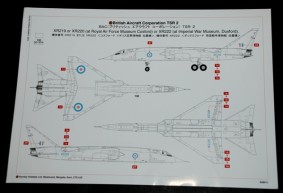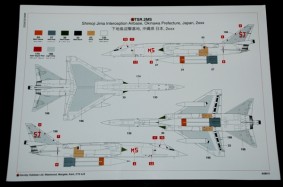 The quality of these looks quite good. Most, if not all, of the stencils are there, as are the major markings for three prototype aircraft.
Instructions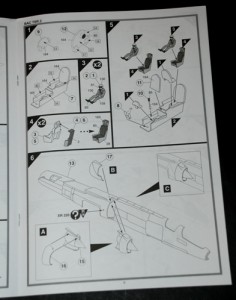 These are good and clear and seem at this stage to offer unambiguous instructions on assembly. At all stages there are symbols to indicate what you need to do, so I can't see any foreseeable problems.
A nice touch is that the booklet is split clearly, so that the front half deals with a model being assembled into the animated version and the second half solely for the BAC TSR-2. A good way of avoiding confusion for the modeller.
To Conclude…
This fills a large hole in the market – the need for a decent BAC TSR-2 in 1:72 scale with what looks to be a very promising kit. How lucky are we?!
Star Rating Out of 5

| FEATURE | STAR RATING |
| --- | --- |
| Quality of moulding | **** |
| Accuracy | **** |
| Instructions | **** |
| Decals | **** |
| Subject choice | ***** |
| Overall | **** |
Geoff C
.