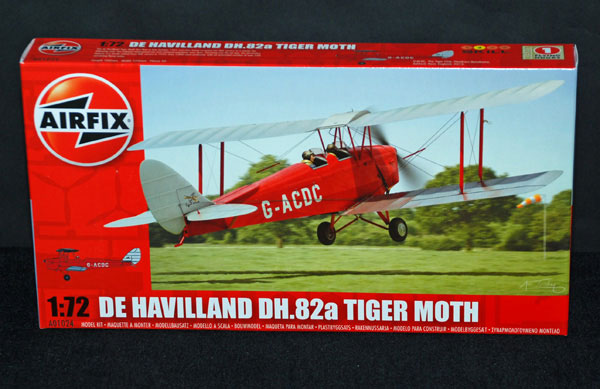 Price around £5.99 GBP
Review by Geoff Coughlin (February 2014)
Ref: A01024
Our thanks to Airfix for supplying our review sample. Get this impressive little kit here now at: www.airfix.com
Here's something to get you in the mood…
A note from Geoff:
This civilian registered De Havilland DH.82a Tiger Moth is the same new-tool kit as product A01025, in RAF Elementary Training markings. The only difference is of course that with this release in civilian markings a new decal sheet is supplied, again for one aircraft. For that reason I have included my full review again below.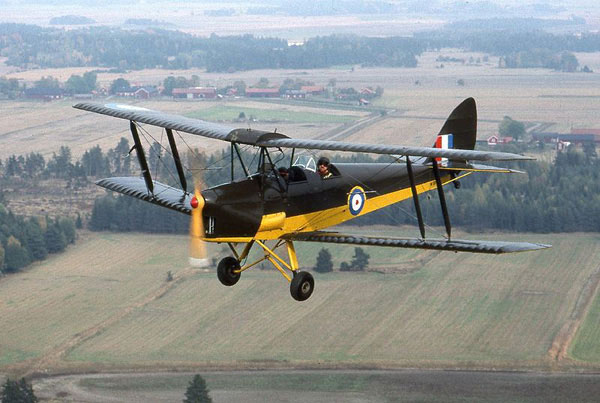 A little bit of background
The de Havilland DH 82 Tiger Moth is a 1930s biplane designed by Geoffrey de Havilland and was operated by the Royal Air Force (RAF) and others as a primary trainer. The Tiger Moth remained in service with the RAF until replaced by the de Havilland Chipmunk in 1952, when many of the surplus aircraft entered civil operation. Many other nations used the Tiger Moth in both military and civil applications, and it remains in widespread use as a recreational aircraft in many countries. It is still occasionally used as a primary training aircraft, particularly for those pilots wanting to gain experience before moving on to other tail wheel aircraft, although most Tiger Moths have a skid. Many are now employed by various companies offering trial lesson experiences.
Those in private hands generally fly far fewer hours and tend to be kept in concours condition. The de Havilland Moth club founded in 1975 is now a highly organized owners' association offering technical support and focus for Moth enthusiasts.