Price: around £7.99 (GBP) April 2013
Review by Les Venus
See Les's FINISHED NOW BUILD REVIEW
Our thanks to Airfix for supplying our review sample. Get this impressive little kit here now at: www.airfix.com
Well worth a watch!

Some nice footage in this period film but you may want to turn down the music for once!

Background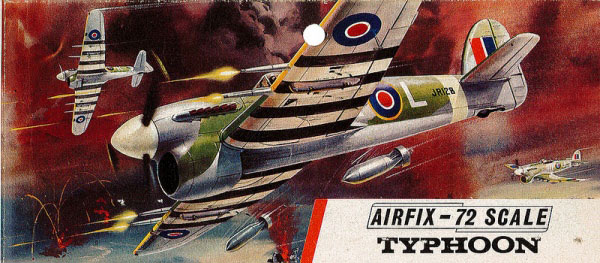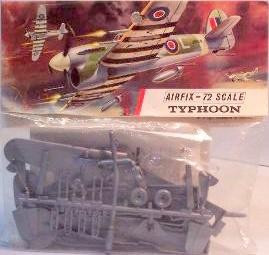 I am not a huge fan of 1:72nd scale aircraft making only 2 for SMN (the Jet Provost and Flying Wing) and made a hash of both. I have an affection for Airfix as they are ingrained in my modelling history starting, like so many others, my passion for the hobby on an little blue 2 shilling Spitfire in a bag nearly 50 years ago!
Their recent transformation from quasi toy maker to serious modelling company has largely passed me by. I did delve into it a tad when I built their 1:48th Scale Seafire but although it was very good, it still didn't capture my soul as panel lines were still too deep and wide and some finesse was lacking.
When I popped round to Geoff's for a catch-up he, as ever being the sneaky editor he is, had casually left this Tiffie on his kitchen table. Being a normal modeller, is there such a thing, I opened the box and wow! I will detail what I found in just a moment but let me say this, Airfix has just moved into a different league and from the off I am going to go out on a limb now and say that this is the best Typhoon 1B in ANY scale…..it's that good! So what's in it then?
First Impressions
To kick off the box is the small (series 2…those were the days) size box in the now familiar red artwork. The image on the lid is magnificent, depicting a 247 Sqn 'Tiffie' firing it's HVARs probably at a train which is what the aircraft was most renowned for in its BAI role. Also on the lid are the 2 schemes on offer on the decal sheet. The sides show the level of detail in the kit as well as more information on the 2 colour options. All in all this kit screams buy me!