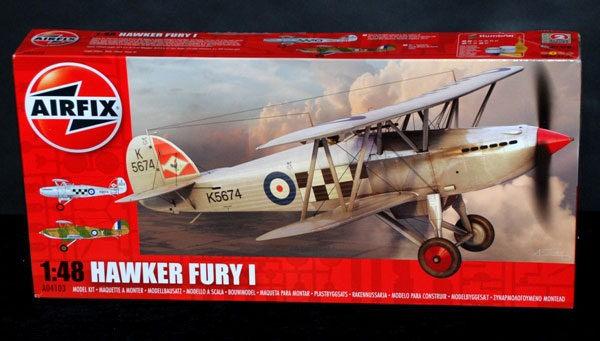 Reference: A04103
Review by Geoff Coughlin (June 2013)
Our thanks to Airfix for supplying our review sample. Get this kit here now at: www.airfix.com
A bit about the Hawker Fury
The Hawker Fury was a British biplane fighter aircraft used by the Royal Air Force in the 1930s. It was originally named the Hornet and was the counterpart to the Hawker Hart light bomber.
The Fury I entered squadron service with the RAF in May 1931, re-equipping No. 43 Squadron (and the subject of one of the decal options in the kit – a simply stunning scheme!). Owing to financial limitations owing to the Great Depression, only relatively small numbers of Fury Is were ordered, the type equipping only two more squadrons, 1 and 25 Squadrons. At the same time, the slower Bristol Bulldog equipped ten fighter squadrons. The Fury II entered service in 1936-1937, increasing total number of squadrons to six. Furies remained with the RAF Fighter Command until January 1939, replaced primarily with Gloster Gladiators and other types, such as Hawker Hurricane. After their front line service ended, they continued to be used for training purposes.

The Airfix kit
This is a basic kit that has a decent outline shape and will be ideal for new and junior modellers; take a look at the images and see for yourself. This is a very old kit and so if you are expecting something new like the recent releases from this manufacturer, revise those expectations.
Assembly and breakdown of parts if simple and uncomplicated but you'll have to add any refinements yourself as what is included is very limited – again, take a look at the photo gallery here to see exactly what I mean.
In addition, there is plenty of excess flash to remove from the parts and some ejection pin marks will need to be filled and sanded to restore a blemish-free surface. The prop shape isn't too bad at all and after cleaning up and painting it should look the part. This is more than can be said of the simplistic engine that I wouldn't bother too much with – the good news is the cowl will hide the engine.
Finally a 'classic' Airfix pilot in seated posture is included.
Instructions and decals
Instructions are very straightforward in simple stages in the instruction booklet with colour markings options printed with colour all aspect diagrams. The schemes on offer are a great black and white checkerboard aircraft from No. 43 Squadron RAF and a camouflaged South African Air Force Fury that will make a great change if you want something a little different.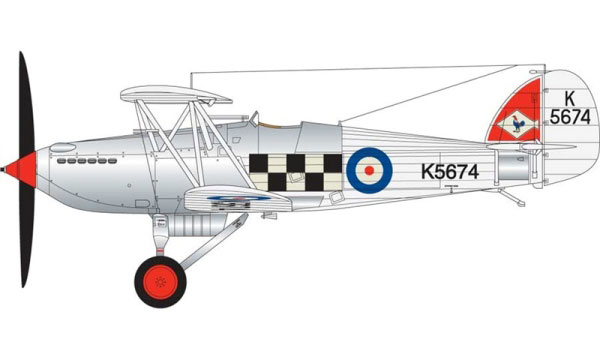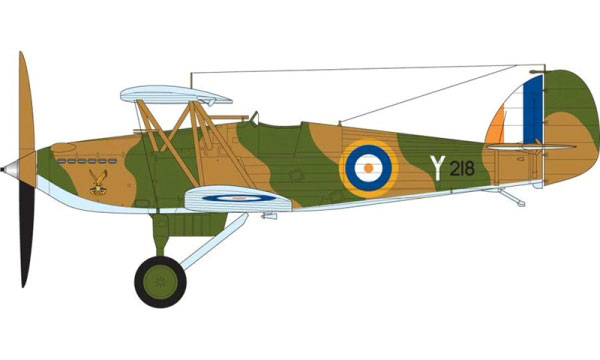 The decals look to be to current standard and good quality featuring good stencil data and instrument panel decals that are fine in this scale.

Summary
A fair addition to what's already available and I guess a way for Airfix to extract the maximum from an old tool in the case of the Hawker Fury. If you want to build a quarter scale Hawker Fury you don't have a lot of choice and if you have some experience behind you and enjoy the build process this could make for a challenging and rewarding project.
Geoff C.
SMN Quick summary Star rating out of 5
| FEATURE | STAR RATING (out of five) |
| --- | --- |
| Quality of moulding | ** |
| Accuracy | *** |
| Instructions | **** |
| Decals | **** |
| Subject choice | **** |
| Overall | ** |