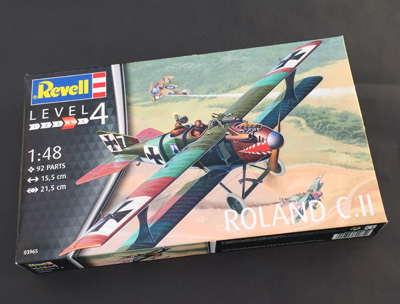 Ref: 03965
Review by Geoff Coughlin (December 2015)
Price around: £16.99 GBP
Our thanks to Revell for supplying our review sample. Revell model kits are available from all good toy and model retailers. For details visit www.revell.de/en
The LFG Roland C.II, usually known as the Walfisch (Whale), was an advanced German re-connaissance aircraft of World War I. It was manufactured by Luft-Fahrzeug-Gesellschaft G.m.b.H.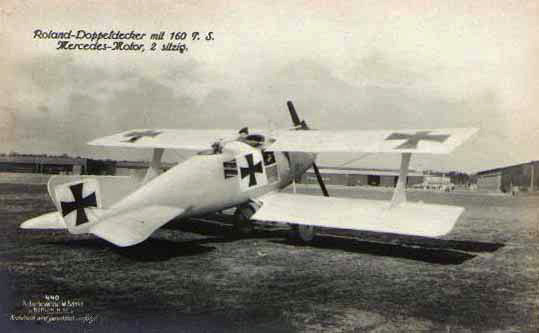 The C.II had much lower drag than comparable aircraft of its time. It featured a monocoque fuselage built with an outer skin of two layers of thin plywood strips at an angle to each other (known as a Wickelrumpf, or "wrapped body" design). This had both lower drag and better strength per weight than typical of the time, but it was relatively slow and expensive to build. (This approach was further developed in the de Havilland Mosquito of World War II.)
The deep fuselage completely filled the vertical gap between the wing panel centre sec-tions, eliminating any need for cabane struts commonly used in biplanes, and gave the air-craft its "whale" nickname. Struts and wires were reduced, short of suffering the weight penalty of cantilever wings, like those used on the pioneering all-metal Junkers J 1 of late 1915. There was even some attempt to flair the wings into the fuselage, to eliminate dead air space, a feature prominently missing from the Schneider Trophy contestants of the fol-lowing decade. The engineer in charge of the design was Tantzen, who was a student of Ludwig Prandtl, the founder of mathematical aerodynamics and the one to introduce the concept of boundary layer.
The C.II was powered by a single 160 hp (120 kW) Mercedes D III, providing a top speed of 165 km/h, a ceiling of 4000m, and an endurance of four hours.
We already have a build of the Wingnut Wings Roland C.II in 1:32 that may be useful for reference…
You may remember that Dave Coward built a Roland C.II from the WW kit release with very few mods – almost from the box and you can see that model in the Wingnut Wings pages in Finished Now. Here's a photo so you can see how well it turned out.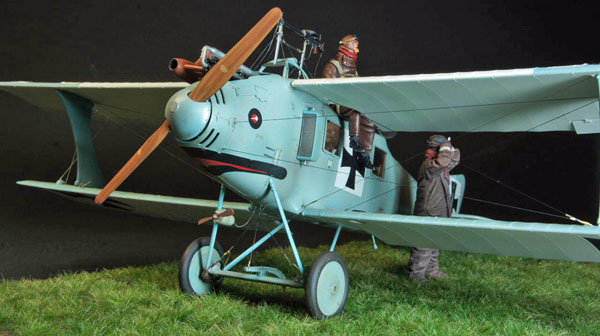 The Revell Kit
Any of you who have built bi-plane models from the Eduard 1:48 scale range will know that as a rule they are great builds, well detailed and fit of parts is usually great too – what's not to like? Well, that's the case here as Eduard have co-operated with Revell and supplied their Roland C.II kit with Revell adding a new and attractive decal sheet plus new-style instruc-tions.
Box and contents
The Revell box artwork is usually impressive enough and that's the case here – an image of a Roland C.II in a dog-fight with Allied aircraft over the Western Front.
Let's go inside
Well moulded light grey sprues supplied and taking the main components first, they are well tooled, smooth finish typical of the type with fine raised detail and good levels of other de-tail across the board. No distortion on the main parts is apparent and a dry fit of the fuse-lage sections suggests a decent fit; the initial impression is one of detail parts that will go to make up a nice representative model in 1:48 scale. No real evidence of excess flash on the parts supplied in this kit.
Cockpit and interior
This is a WWI era machine and interior detail is inevitably simple and restrained. What there is as you will see from the photos is authentic and nicely done.
Other observations
undercarriage units are well detailed and the model seems to sit correctly when viewed from different angles
Upper main gun is solid and you may be able to fine a more refined example from some-one like Master Model that produces stunning brass replacements
engine is sufficiently well detailed to create enough interest, especially as most of the body of same is hidden beneath the forward fuselage
elevators are moulded closed and some surgery will be needed if you plan to off-set these on the wings and tailplane.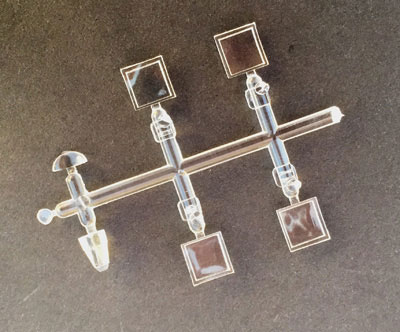 Clear parts
The clear parts look clear and defect-free.
Instructions
The Revell instructions look rather different this time – colour would you believe! Location of parts is clear but colour paint coding is for Revell paints only. You'll have to match your own choice of paints if you go elsewhere for your choice of colour. The build sequence is pretty standard and logical but many modellers will part company with the stated order to suit their experience.
The back of the box has additional colour and painting guidance and all in all the instructions are definitely a step forward for Revell over their pretty basic instructions included so far.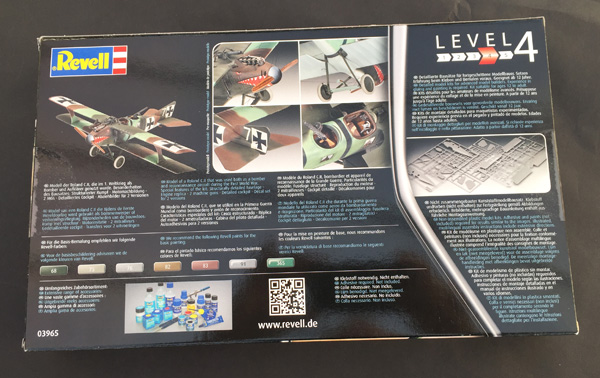 Decals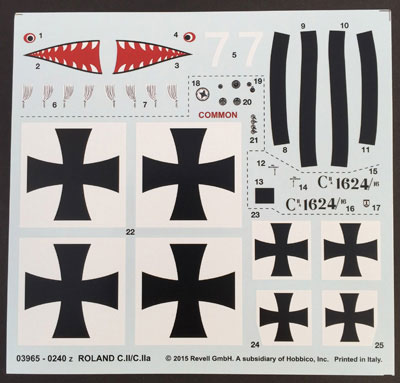 Options for two German aircraft is included:
Roland C.IIa "Walfisch", Western Front, late 1916 (the one with the shark-mouth)
Roland C.II "Walfisch", Western Front. Autumn 1916
Conclusion
This is a great subject and it's good to have the Roland C.II readily available in 1:48 scale. This model will provide all military fans, especially those with an interest in WWI aircraft and German aircraft subjects with a great new addition to their collection.
The model itself looks to be well engineered from the dry/test-fit. Moulding is good and the detail ok in my opinion.
Geoff C.
SMN Quick summary Star rating out of 5
| FEATURE | STAR RATING (out of five) |
| --- | --- |
| Quality of moulding | **** |
| Level of detail | *** |
| Accuracy | **** |
| Instructions | *** |
| Decals | **** |
| Subject choice | **** |
| Overall | **** |