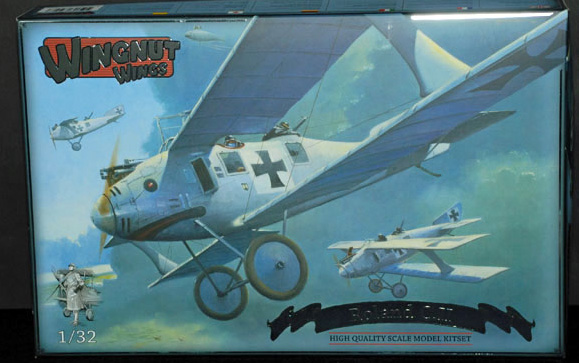 Feature Article by Dave Coward
Our thanks to Wingnut Wings for supplying our review sample. Get this kit and all the other superb kits in the WW range here now at: www.wingnutwings.com
A note from Geoff
It's great to be back with another completed Wingnut Wings project and what a good job Dave C has done again here. Also good to be able to show you a sneak peek of Dave completed Roland C.II before we get going…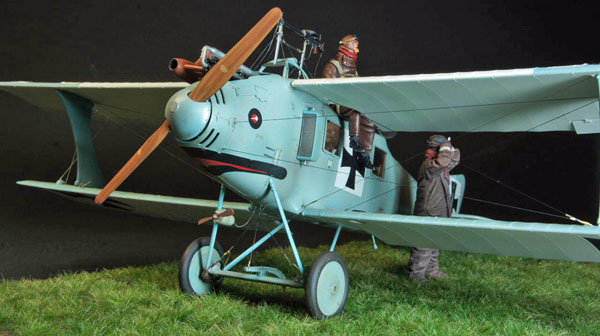 Background
LFG (Luftfahrzeug-Gesellschaft), who later changed their name to Roland to avoid confusion with LVG (Luft-Verkehrs-Gesellschaft), were responsible for some of the most aerodynamic and innovative aircraft designs of the Great War, primarily the highly advanced (for 1915) Roland C.II 'Walfisch' (whale) two-seater. Without a successful design of their own available at the outbreak of war, Roland initially built Albatros two-seat aircraft under license before designing their innovative C.II.
Great effort was put into making the Walfisch as aerodynamic as possible which resulted in a smooth fuselage featuring many compound curves and mounting the top wings to the fuselage to avoid drag from additional cabane struts. The smooth aerodynamic fuselage was created in halves from 2 layers of thin plywood strips, each layer applied at an opposing angle of around 60 degrees formed over a buck. Once completed each half of the fuselage was glued and tacked onto the internal framework, the centreline seams were taped and then the whole fuselage was finally covered with doped on fabric.


The prototype Roland C.II took to the air in October 1915 and proved to be 30kph faster than other comparable aircraft and faster than most single seat fighters. Its smooth aerodynamic fuselage, 160hp Daimler-Mercedes engine and small size enabled it to go about its intended tasks of reconnaissance and artillery spotting safe in the knowledge that it could outrun almost any enemy fighters it encountered. Unfortunately the deep fuselage hindered airflow over the tailplane adversely affecting manoeuvrability and the wings severely restricted the pilot's downward visibility which resulted in many landing accidents.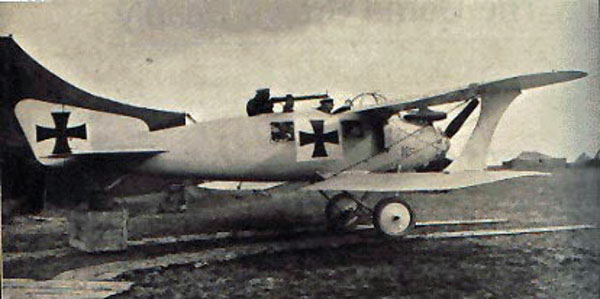 50 Roland C.II were ordered in December 1915 and featured a rounded rollover hoop, steering wheel control column, aileron control cables routed through the bottom wings and a Parabellum LMG 14 machine gun for the observer. A 2nd order for 25 aircraft placed in March 1916 featured numerous improvements including strengthened wings and the addition of a fixed forward firing lMG 08 'Spandau' machine gun under an angled roll over hoop. These aircraft were to become known as the Roland C.IIa. Later production C.IIa manufactured by both Roland and Linke-Hofmann Werke featured a stick type control column with aileron controls routed through the top wings via rods and tubes (a feature common on subsequent Roland designs). The last production batch of C.IIa from Roland finally featured an enlarged fin for improved manoeuvrability. Most Roland C.II/C.IIa had been retired from front line service by mid-1917 although many soldiered on as trainers.
References used:
Aftermarket Extras:
Gaspatch turnbuckles
EZ Line (fine)
Lycra thread
Here Now box review
A full in-box review by Geoff can be found here.