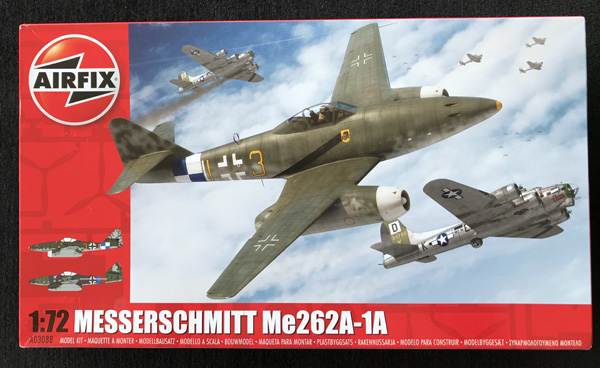 Kit Ref: A03088
Price around £12.99 GBP, $17.14 USD, €14.29 Euros, $21.33 AUS, $20.79 CAD
Review by Geoff Coughlin (September 2017)
PLUS – SHORT HD VIDEO OF BUILD IN PROGRESS
The Airfix kit
Long may this 'policy' of releasing new-tool kits of iconic Airfix types, kits and subjects continue. This time we've got a lovely little Messerschmitt Me262A-1a. This is definitely a personal favourite of mine as a modelling subject – check out both the Tamiya and Trumpeter areas in Aircraft-Finished Now for my full builds on both the big 1:32 scale Trumpeter kit and Tamiya area for their beautiful 1:48 scale offering. Back to this all new-tool Airfix kit – what's it like?
My own 'Speed-Build' is imminent in Aircraft Build Now – watch out for that very soon! (11 Sept 17).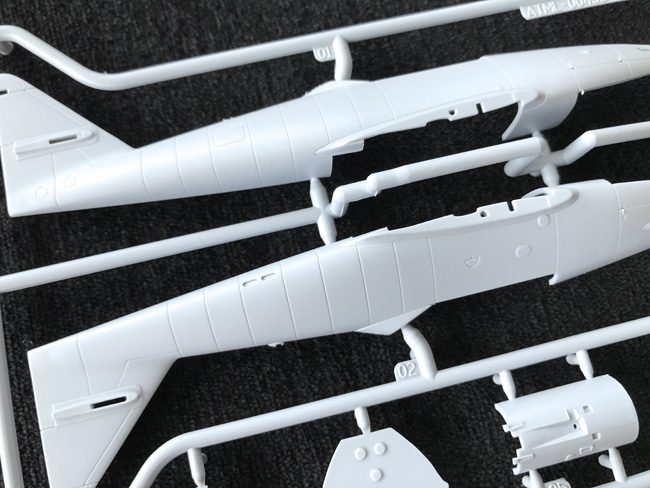 What do you get?
You can see the sprues as well as I can so take a good look at the images and I think you'll be pretty pleased. The aircraft is necessarily simple and straightforward in 1:72 scale. All you may feel you want to add is some extra detail in the cockpit like a seat harness as this area is quite visible.
Let's start with the plastic
The plastic is just like the manufacturer's other recent releases – slightly soft yet well-tooled light blue-grey parts. Panel line detail is scribed and well done for the scale. No real excess flash is apparent, especially on many of the smaller, delicate parts.
Parts breakdown is pretty conventional for an Me262 kit in this scale, one-piece lower wing to fuselage, upper main wing panels and separate engine nacelle pods.
Fuselage – general shape looks very authentic for an Me262A-1a. A strength is the precise and refined engraved panel lines. Rivet detail is present on the underside central fuselage and, oddly, only on one side of the forward fin area. There is some internal cockpit detail moulded onto the side walls. A separate forward lower fuselage panel incorporating the nose gear bay is included. This is a great feature, allowing you to add the necessary nose weight – Airfix suggest about 5gms.
There is no option to open the nose gun bay.
Main wings – separate upper wing halves split in two horizontally and attaching to the one-piece lower wing section. There are odd gaps at the underside of each wing panel where it joins to the upper wing section – both sides. Not a problem but you'll need filler. Some rather odd circular discs are moulded prominently under each wing and I have sanded these back to reduce their visibility.
Flaps/elevators – these are moulded in the raised position.
Rudder – The rudder is moulded separately so that you can add some interest by slightly offsetting it if required.
Cockpit – This is going to be perfectly fine for many modellers; you get a representative seat and good raised cockpit instrument side console detail. You need to add a seat harness which is fine by me and usually better than poorly moulded belts often provided by manufacturers. A decal is provided for the main panel – ideal for 1:72 scale.
Undercarriage and bay – This is an impressive part of the package. The legs are refined with nice moulded detail. The underside of the cockpit tub is visible in the main bay and has some nice raised detail. You won't see any of this unless you pick up your model and so I don't plan to detail this any more than is provided. The nose gear bay also has decent representative detail.
The wheels/tyres are nicely detailed with flat tyres moulded and flats on the tyres – a nice touch.
Tailplane – These are moulded as one piece each side with elevators in the level position.
Pilot – a pilot figure is included in the seating position (if you feel you must add him).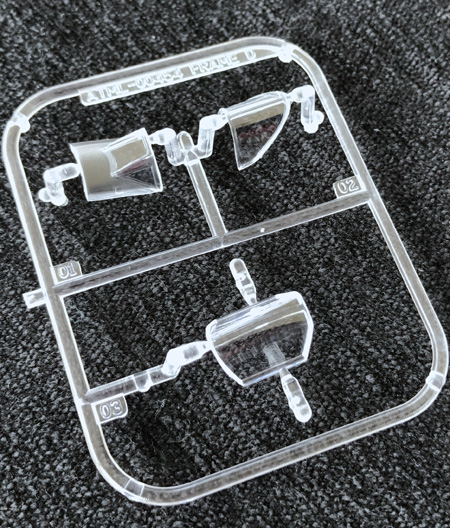 Clear parts
The canopy is helpfully split so front windscreen and rear sections are separate allowing you to pose your canopy open or closed. Another great feature is that the front screen is integrally moulded with a small section of upper fuselage as you get on some models and this ensures you also get a great fit with no nasty join to eliminate. Crystal clear, blemish-free and well moulded without any distortion.
Instructions
The simple foldout instruction sheet is clear enough with references to paint colours; reference to exact colours and photos will help match your preferred paints to what's needed. There are full colour painting/decal guides included for each version supplied. Not all the Humbrol references are included that I find frustrating as you have to look them up – sure, not a big problem, just a little annoying and would be easily rectified by Airfix simply including all colours and paint references on their sheet.
A useful app is called ModelPaint42 – check it out as it's a very useful paint chart with colour chips and reference numbers for many of the popular paint ranges.
Decals
Decals for two different Messerschmitt Me262A-1a aircraft is included. Full stencil data is included and a clear diagram showing where each tiny item goes. The different schemes are shown on a high quality colour fold-out sheet.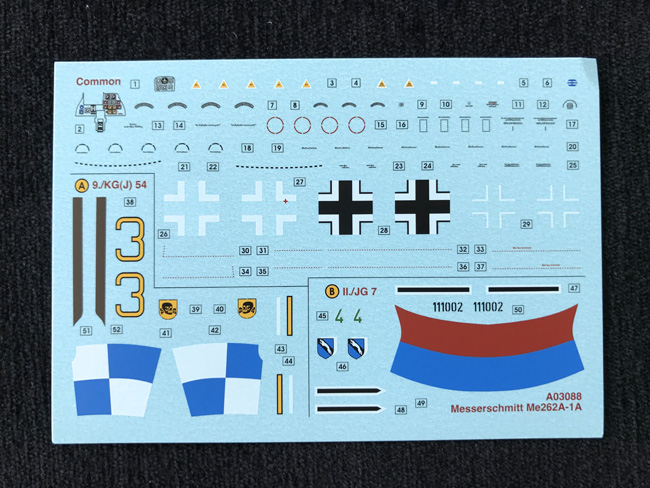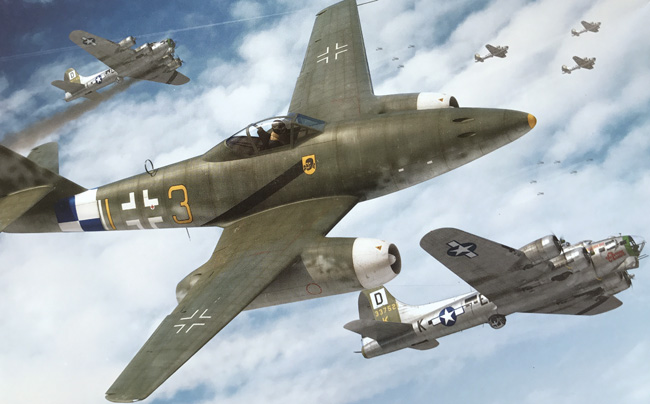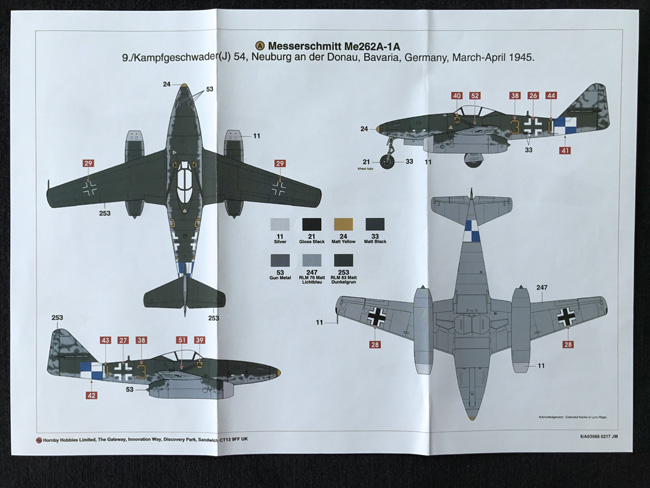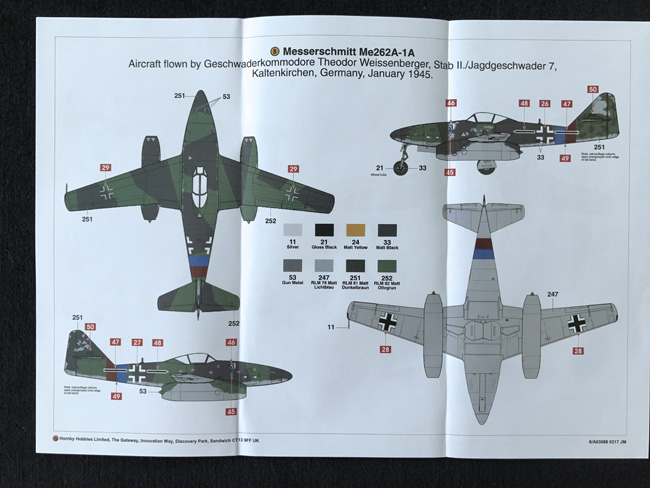 The decals are very well printed and look to be decent enough quality – let's hope so.
Speed Build – so far
Here are a few photos and a short HD video from my 'Speed Build' so far. The general fit is very good, especially the fuselage components, engines/nacelles and wings to fuselage. The fit of the nacelles to the wings is problematic. Basically you can choose the best places for the join and then fill the gap where it doesn't fit well. It seemed to me that the easiest gaps to fill and sand are the upper nacelle joins. For that I just used some cyano/superglue mixed 50-50 with talcum powder. This mix is easier to sand than using cyano alone.
Keep an eye on Aircraft-Build Now where you can see my full build in the very near future. :)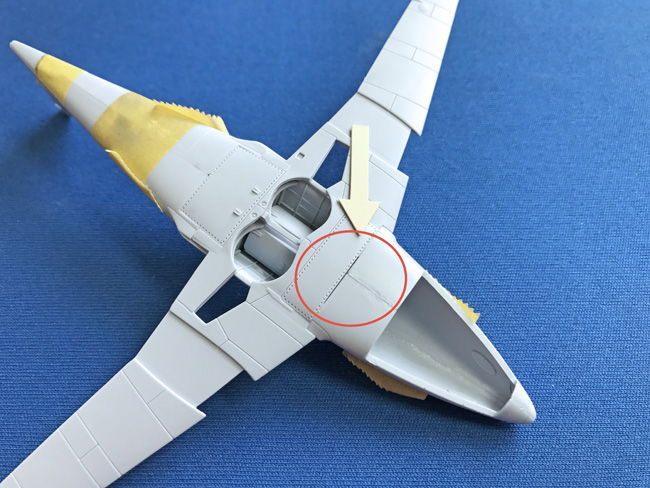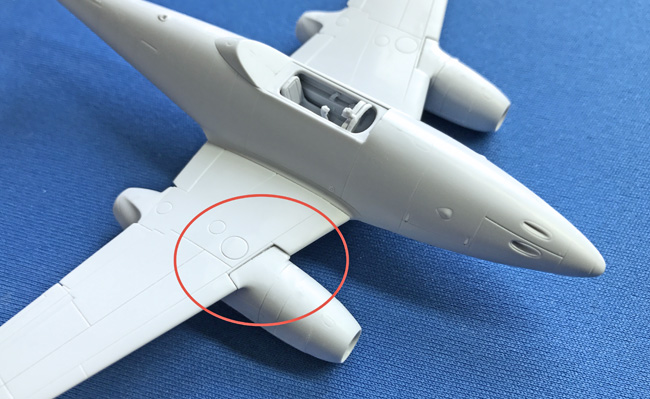 ---
Here's my summary
This is a good package with fair detail across the whole kit. A great starter kit for sure, or just another great subject to add to your collection – that's probably your growing collection of new-tool Airfix 1:72 and 1:48 kits. I am building this one as I type and very enjoyable it is too. First impressions are generally very good – just those poorly fitting engine nacelles and gaps under the wing tips.
---
Geoff C.
SMN Quick summary Star rating out of 5
| FEATURE | STAR RATING (out of five) |
| --- | --- |
| Quality of moulding | *** |
| Level of detail | **** |
| Accuracy | **** |
| Instructions | *** |
| Decals | **** |
| Subject choice | ***** |
| Overall | **** |
A little bit of background to the Messerschmitt Me262
The Messerschmitt Me 262, nicknamed Schwalbe (German: "Swallow") in fighter versions, or Sturmvogel (German: "Storm Bird") in fighter-bomber versions, was the world's first operational jet-powered fighter aircraft. Design work started before World War II began, but problems with engines, metallurgy and top-level interference kept the aircraft from operational status with the Luftwaffe until mid-1944. The Me 262 was faster and more heavily armed than any Allied fighter, including the British jet-powered Gloster Meteor. One of the most advanced aviation designs in operational use during World War II, the Me 262's roles included light bomber, reconnaissance and experimental night fighter versions.
Me 262 pilots claimed a total of 542 Allied aircraft shot down, although higher claims are sometimes made. The Allies countered its effectiveness in the air by attacking the aircraft on the ground and during takeoff and landing. Engine reliability problems, from the pioneering nature of its Junkers Jumo 004 axial-flow turbojet engines—the first ever placed in mass production—and attacks by Allied forces on fuel supplies during the deteriorating late-war situation also reduced the effectiveness of the aircraft as a fighting force. In the end, the Me 262 had a negligible impact on the course of the war as a result of its late introduction and the consequently small numbers put in operational service.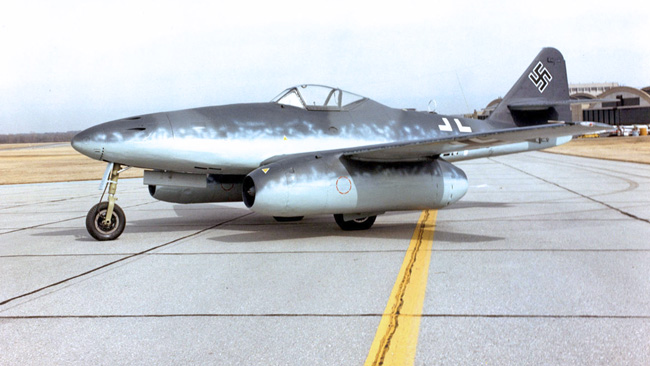 While German use of the aircraft ended with the close of World War II, a small number were operated by the Czechoslovak Air Force until 1951. Captured Me 262s were studied and flight tested by the major powers, and ultimately influenced the designs of a number of post-war aircraft such as the North American F-86 Sabre and Boeing B-47 Stratojet. A number of aircraft survive on static display in museums, and there are several privately built flying reproductions that use modern General Electric J85 engines.