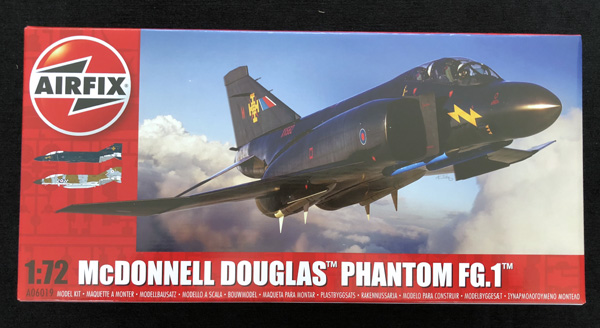 Kit ref: A06019
In-box review and kit browse with Geoff Coughlin (January 2020)

Get this impressive kit here now at Airfix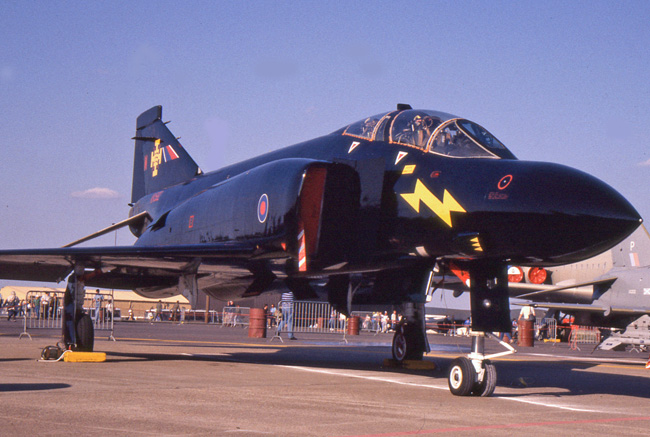 (Photo: Phantom FG.1 XV582 "Black Mike" photographed by the author at RAF Mildenhall Air Fete in 1990 [Copyright Geoff Coughlin 2020])
---
Take a look now…
---
The main change with this release is a new decal sheet featuring RAF FG.1 "Black Mike" XV582 No.111 Squadron and No.43 Sqn. "Fighting Cocks" XV573. The clear nose gear door doesn't have the three small lights and they can easily be added by drilling out small holes.
Levels of detail across the board are good such as the option for open nose cone and detailed ANA-PG radar, folded wings and undercarriage units/bays.
Panels lines are quite deep and the grilles on top of each intake are missing.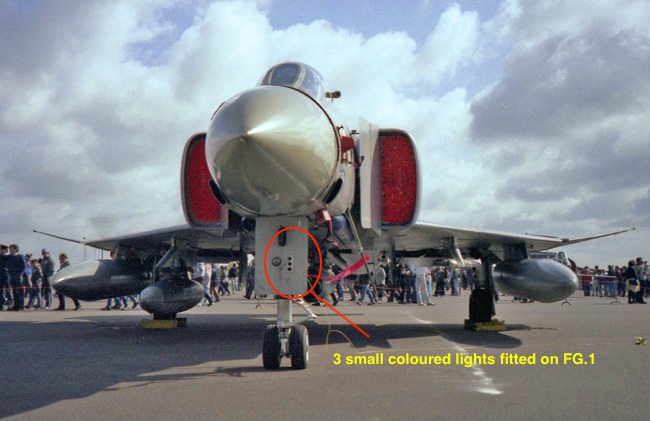 And… remember there are useful in-depth walk around set of photos that'll help greatly with this kit in your SMN Photo Reference Library :)
Here's my summary…
Geoff C.
SMN Quick summary Star rating out of 5
| FEATURE | STAR RATING |
| --- | --- |
| Quality of moulding | **** |
| Level of detail | **** |
| Accuracy | *** |
| Instructions | *** |
| Decals | **** |
| Subject choice | ***** |
| Overall | **** |