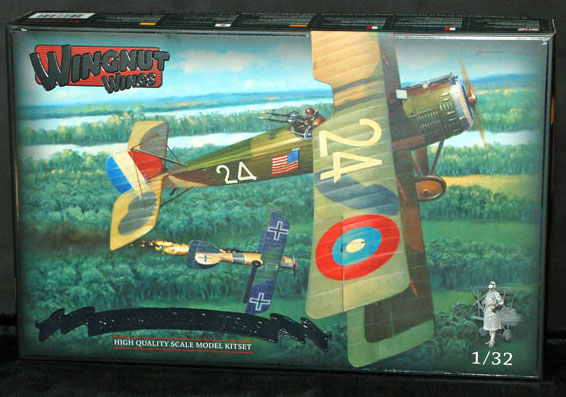 Price around USD $99.00
Review by Geoff Coughlin (January 2014)
Our thanks to Wingnut Wings for supplying our review sample. Get this kit and all the other superb kits in the WW range here now at: www.wingnutwings.com
We have multiple builds of Wingnut Wings kits… just check out your Wingnut Wings Finished Now area in SMN.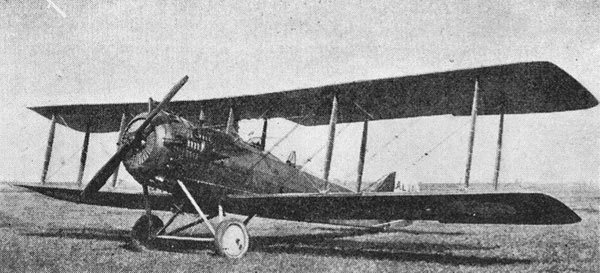 A little bit of background
The Salmson 2, (given the military designation Salmson 2-A2) was a French biplane reconnaissance aircraft made by Salmson. It was developed to a 1916 requirement. Along with the Breguet 14, it was the main reconnaissance aircraft in use with the French army and the American Expeditionary Force's aviation units in 1918. At the end of the First World War, one-third of French reconnaissance aircraft were Salmson 2s.
During the First World War, the Salmson factory built aircraft engines, generally 9- and later 18-cylinder water-cooled radial engines developed from the Swiss Canton-Unné design, one of the earliest known non-rotary radial engine designs ever used for military aircraft. The company's first entry into aircraft design came with the Salmson-Moineau S.M. 1, an unusual three-seat reconnaissance biplane with twin airscrews gear-driven from a single Salmson engine in the nose of the fuselage. These aircraft, of which 155 were built, were not especially successful.
The Salmson 2 developed from a requirement to replace the Sopwith 1½ Strutter and Dorand A.R. reconnaissance aircraft in the A2 (tactical reconnaissance) role. Salmson had built the 1½ Strutter under license, and the Salmson 2, while an original design, owed more to the Sopwith than to the earlier Salmson-Moineau. The aircraft was of conventional construction with a two-bay biplane configuration, powered by the company's own Salmson 9Z water-cooled radial engine of 230 bhp. Some minor control problems were quickly resolved in early testing, but the main defect of the Salmson 2, shared with the contemporary Airco DH.4, was that the pilot and gunner were seated rather far apart, making communication difficult. Production was ordered after trials on 29 April 1917, and deliveries were underway by October of that year. Around 3,200 Salmson 2s were built in France, 2,200 by Salmson and the remainder by the Latécoère, Hanriot, and Desfontaines, companies. Some of these were Salmson 2 D.2 dual control advanced training aircraft.