The Wingnut Wings kit
This was a bit of a surprise when it arrived and what a welcome one at that – definitely something different in terms of subject – a French-designed aircraft used by that country and also the American Expeditionary Force. We will certainly be building this model for SMN and so keep a close eye on What's New and Build Now for that!
Everything about this package oozes quality: the ultra clear instructions with helpful colour paint options table through to the period images of the type that give so much away in terms of weathering options and finishing ideas.
It is worth taking a good look at the other Here Now reviews we have completed for the Wingnut Wings range of kits – you will learn a lot about the approach that this company takes to their product releases.

Here are some observations about the plastic offered in the box:
• Surface detail – this is excellent, finely raised and engraved detail across the board. A good example is the stitching on the wings
• Parts breakdown – very logical and armed with their very clear instruction book, even those of you new to WWI and biplane modelling should be able to make a good job of this kit
• Detail – the machine guns are a great example of this, really very finely moulded and when painted and weathered will look impressive. Further examples are the engine cylinders and other small details – check out the accompanying photos in the Gallery grid and you'll see what I mean
• Minimal flash – there is hardly any excess anywhere on this kit and that's always great as it means you can quickly get on with your build rather than be forever cleaning up mould seam lines and removing excess plastic
• Pre-driller wing strut holes – these make strut positioning much more straightforward that would otherwise be the case – alignment can always prove difficult but generally I (and the team) have found that all seems to go together well making for accurate alignment. We did have some problems with this manufacturer's Fokker D.VII in that respect but maybe it was just that kit.

Photo etch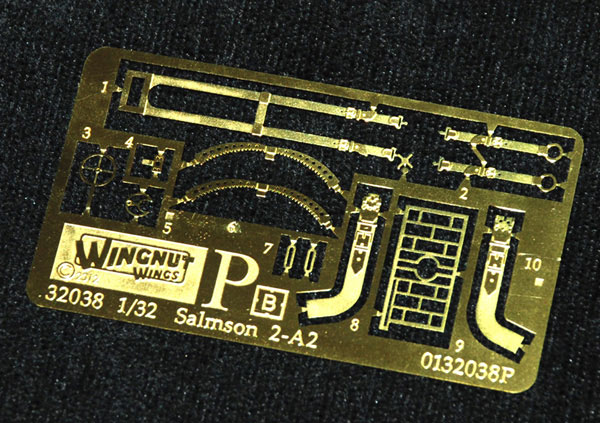 There is a nice small fret of photo-etch to use for the seta harness, gun mount ring, trim wheel etc.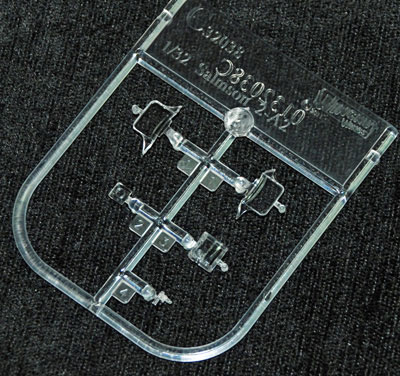 Clear parts
As you might expect there aren't many of these given the type but what's supplied is well moulded, clear and free from blemish as you should be able to see here.