Price: £42.00 GBP (Nov 2012)
Reviewed by Mathew Barron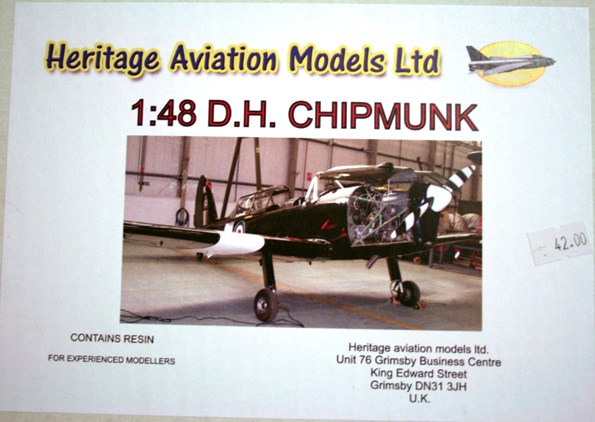 History…
The RAF received 735 Chipmunks, designated de Havilland Chipmunk T.10, manufactured in the UK by the de Havilland parent company as a Tiger Moth replacement. They initially served with Reserve Flying Squadrons of the RAF Volunteer Reserve as well as the University Air Squadrons. A few Chipmunks were pressed into service in Cyprus on internal security flights during the conflict in 1958. From 1956 to 1990 the Chipmunks based at RAF Gatow were used for covert reconnaissance over the Berlin.  The Chipmunk T.10 was also used by the Army Air Corps and Fleet Air Arm for primary training.
Chipmunks remained service with ATC Air Experience Flights until 1996, when they were replaced by the Bulldog. The last Chipmunks in RAF service are still operated by Battle of Britain Memorial Flight. 
Click each image below to see this kit in detail:
The Kit…
Having a little bit of knowledge about the Chipmunk T.10 I feel really confident about the following statement: "This is an excellent representation of the Chipmunk."
Amazingly well cast with excellent detail and recessed panel lines and raised detail where applicable.  I've given this kit a really close inspection, as those of you reading this who have worked on aircraft know,  you are over critical of subjects you have worked on; and I am having trouble in saying anything negative about what is included in the box.
The Fuselage is cast in two pieces with raised detail depicting the cockpit sidewalls.   The wings and flying controls have recessed panel lines and raised detail for the linen surfaces.
The cockpit has a floor, two seats, control sticks and instrument panels, which if you ever have the chance to look in the cockpit of a Chipmunk is all that is in there.  Now in my humble opinion, the only thing that could make this cockpit complete is the addition of a set of P.E. seat belts.  Not a major problem for a modeller, but maybe a slight inconvenience.
One thing I have noticed, the front section that contains the engine has a slight error, depending on which colour scheme you decide to do.  BBMF Chipmunks have a slightly different exhaust, which would be no major modification for a modeller of average skill.
The Vac formed canopy is well made, with good detail.  And as with most Vac Formed parts; you get two in this kit which I can imagine, is only a good thing.
Instructions…
The instructions for this kit are basic, however that is all the kit requires, in addition to a parts list and colour pictures showing the two colour schemes available in the box, Heritage Aviation have included a few pictures showing the cockpit and placement of the intake scoops on the engine cowlings.
Decals…
The decals provide enough for three different aircraft options, two of which are the BBMF's Chipmunks; WK and WG in all over black.  The other being based at RAF Colerne in a red/white scheme. The quality is very good (please forgive the quality of the photo, the sheet and decals are much better than this! G).
Conclusion…
A unique subject, represented in 1:48th scale. Well cast with both raised and recessed details.  Given this is a complete resin kit; I would definitely recommend this kit for any modeller with a couple of kits under their belt.
Reference…
There's a great photo walkaround in your SMN Photo Reference Library with over 100 images covering just about all areas of the aircraft – inside and out!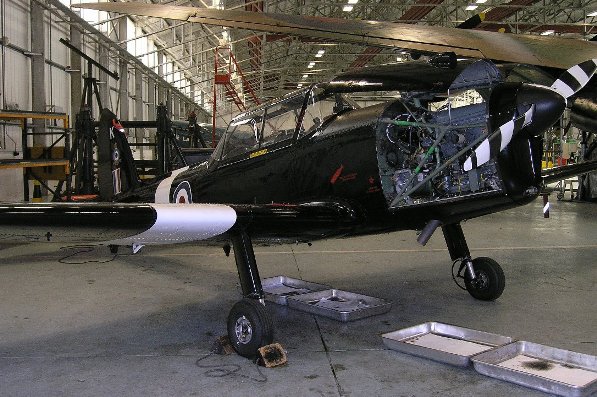 Very Recommended
Mat B.