Whilst I have not yet started to build this kit, I have separated some of the parts from the sprues and this was when I realised that all three sets of wings were warped. I am not sure why this has happened and perhaps the problem may be linked to the issues with the breakages in my kit. Perhaps the parts were removed from the moulds too early?
It may be that the wings straighten out during assembly when the wing ties are attached. However, I think that for this to happen at least one of the sets of wings would need to be straight in the first place. I think that to be on the safe side they may have to be gently heated and then cooled down while attached to something flat to get them to flatten out as much as possible before assembly.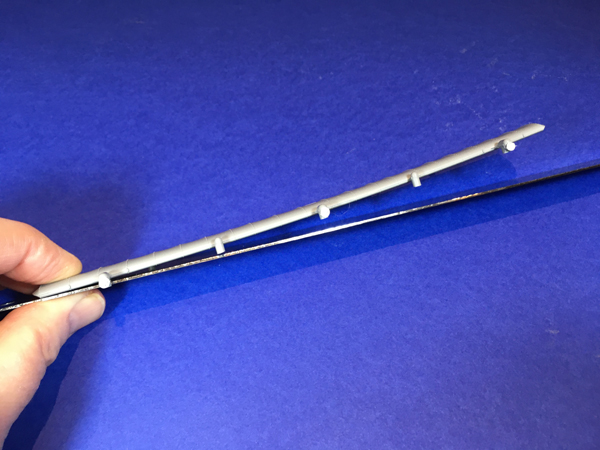 I was very kindly given the review kit by Geoff Coughlin (who is now forever on my Christmas card list) and this version of the kit contained a limited edition 1:10 scale resin bust of Von Richthofen. While I'm definitely not a figure painter I think that this looks really good!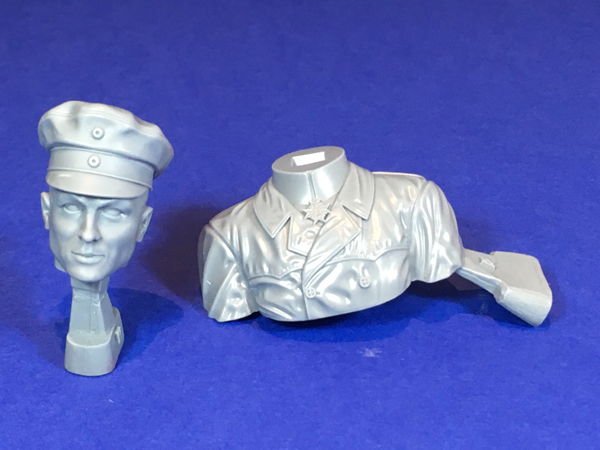 It actually looks like the man himself and should be great fun to paint – even if my efforts may not be something for public consumption!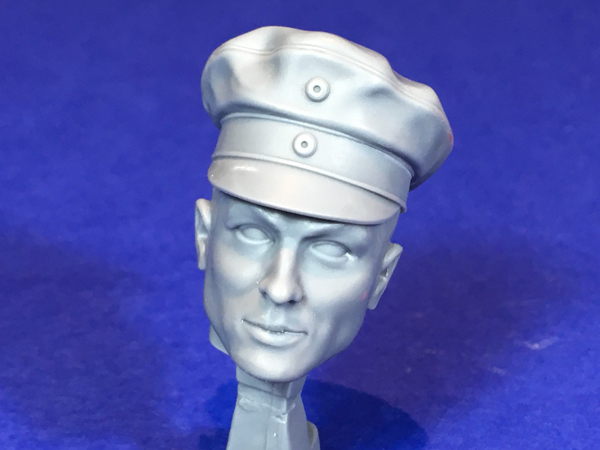 Conclusion
This kit review may make it sound as if there is a lot wrong with this kit. However, I don't think that this the case at all.
No kit is ever perfect and whilst the moulding quality may not be quite up to the amazing standards of some of the Wingnut kits I've seen, it's not a Wingnut kit (despite its origins) and so it might not be fair to compare it to one. Having said all this, I still think it's a good kit and I'm looking forward to building it.
I have not seen the Roden 1:32 kit of the Fokker Dr.1 and so I don't know how it compares, but this kit is an up to date 1:32 Fokker Dr.1 after all and that can only be a good thing.
I think that the instructions let the kit down a little particularly as regards the lack of a rigging diagram. Also some additional reference material may be required to make sense of some of the optional parts. However, I don't suppose that these kits are aimed at the complete novice, rather at the modeller who might be willing to do some research in one way or another.
At the time of writing (October 2020) there is a great deal of discussion (and argument) about this kit on some of the First World War aircraft internet forums between people who, I'm (almost) sure, know more about the subject than I do. Some of this discussion may yield useful information from people who are in the process of building the kit.
At the time of writing a useful reference source was the Windsock Datafile Special on the Fokker Dr.1. This was published back in 1991 and so it might be difficult to find now and research on the aircraft may well have moved on since then. I understand that a new Windsock book by Ray Rimell specifically about building this kit will be released at some point in the future and I'm sure that there will be a great deal of useful information in there from someone who definitely knows a lot more about the subject than I do!
Dai W.
SMN Quick summary Star rating out of 5
FEATURE
STAR RATING
Quality of moulding
***
Level of detail
*****
Accuracy
****
Instructions
***
These let the kit down in my opinion leaving the modeller to do quite a bit of research.

Fit of parts
****
I've yet to assemble the kit, but a quick trial fit of the parts has not revealed any major issues apart from the breakages and the warped wings.

Decals
***
There are a few things that could have been included on the transfer sheet that have not been and I'll have to find them elsewhere. How the transfers work in practice remains to be seen.

Subject choice
*****
Overall
****