GR7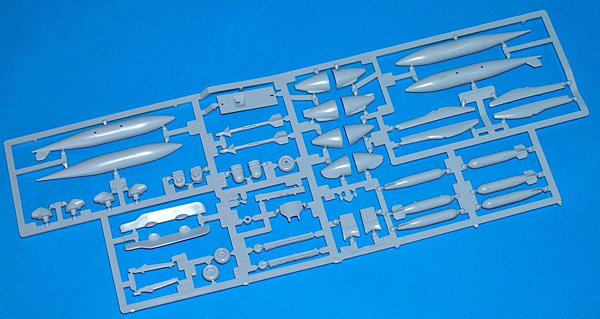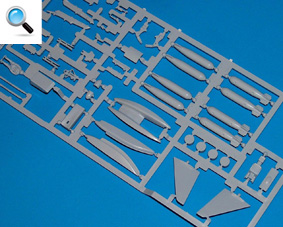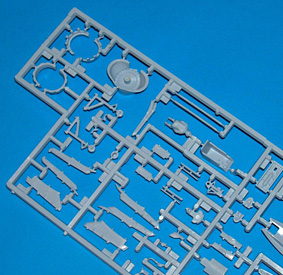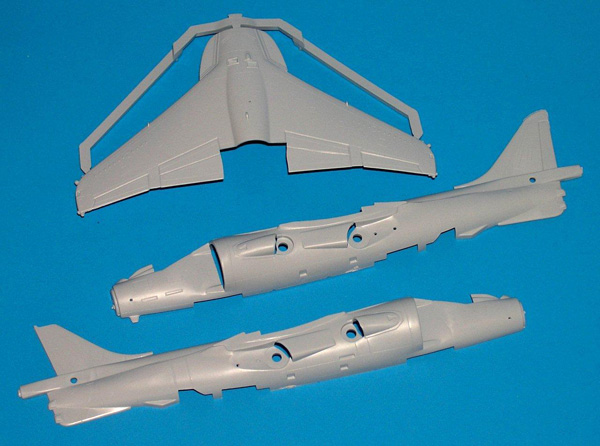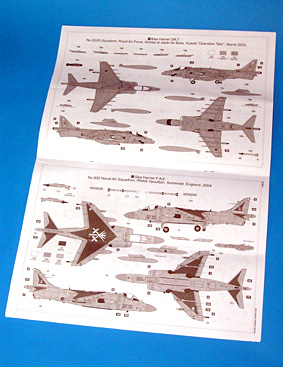 There's a bit of a difference in the two kits provided. This GR7 kit is clearly an older tooling with less detail and raised panel lines. Having said this, it does feature the separate nose sections that will enable a pretty accurate GR7 to be completed from the box.
The inclusion of a pilot figure and optional position undercarriage will enable you to finish your BAe harrier in flight mode – if that is your want? In lowering the main gear, the wheels and legs look fine in this scale although the tyres don't have the flats moulded on like the newer-tool FA2, but that's hardly an issue at all being easily corrected.
The two-part separate canopies are a nice features of these kits – in fact all the new Airfix Harrier kits. The decals included for the main instruments will work fine in this scale.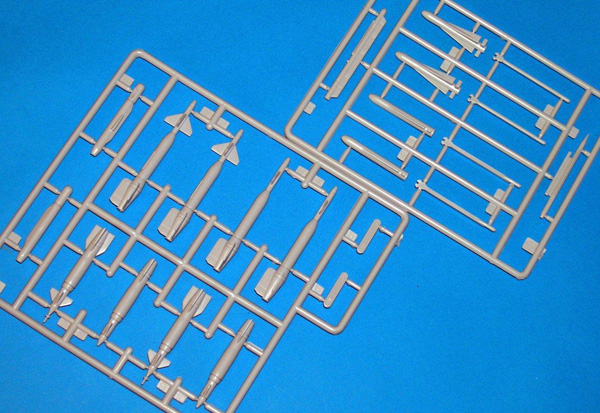 The correct ventral strakes are included as are a whole battery of weapons and stores:
Drop tanks X2
Aden gun pods X 2
AIM-9L/M Sidewinder AAMs X 2
BL755 bombs X7
Paveway II X2
Paveway III X2
AGM-65 Maverick X2
BOL rail
AN/ALQ-101
TIALD
Phimat
And rest….! Clearly you're not going to use all these, but they are nicely detailed and will come in very handy for other projects?
Overall
Recommended