Short Feature Article with Steve Noble
"Shots Fired!"
There has been a resurgence in 1:24 scale figures with the release of imaginative figure kits by companies such as Masterbox and ICM. Masterbox has taken a novel approach in presenting a narrative (described on the box art) for each figure in the kit. In doing so this helps to build a storyline around the figures. While they can be used as stand-alone, figures from additional kits can be combined to tell a wider story.
As an example of this, two kits form the Masterbox range have been used together. Intended to be used in representing of a bank robbery, the full set, "The Heist" consists of a set of three kits:
Set 1 – police team responding to an incident
Set 2 – bank robbers attempting to escape with the loot
Set 3 – wounded female civilian.
The following scene combined Sets 1 and 3.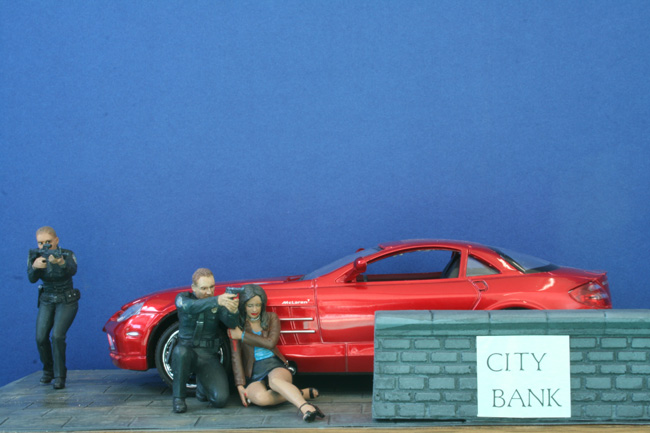 The box art from the two kits is shown below…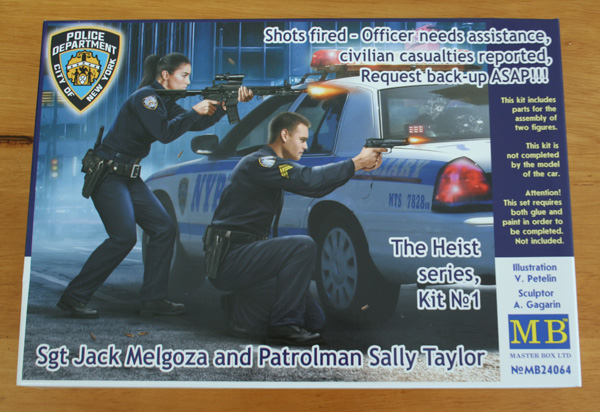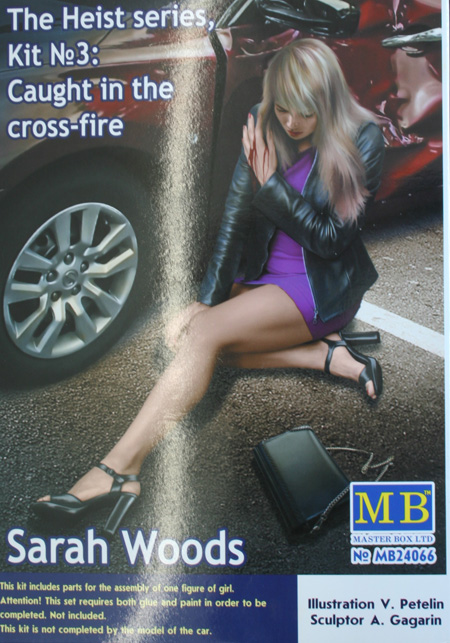 To help describe the build of the figures in more detail, the female officer from Set 1 was used. As the box art shows, the kit consists of a female officer armed with an M4 carbine responding to an incident with her partner firing an M9 pistol.