Review by Aaron Scott
A note from Geoff
At the time of writing we have 2 full build articles planned – the first is likely to be from Dave Coward (he's so quick!) and the one with all the whistles and bells (these sets) by Aaron S – can't wait for them and nor should you, you'll be in for a real treat! You can follow the builds when they come along in Build Now and when complete, they will go to the Hong Kong Models pages in Finished Now.
Over to you Aaron…
To go with the HKM Mosquito I also acquired 3 of their new detail sets for the build so here's a small review of said items:
P32243 Interior Mosquito for HK Model 1:32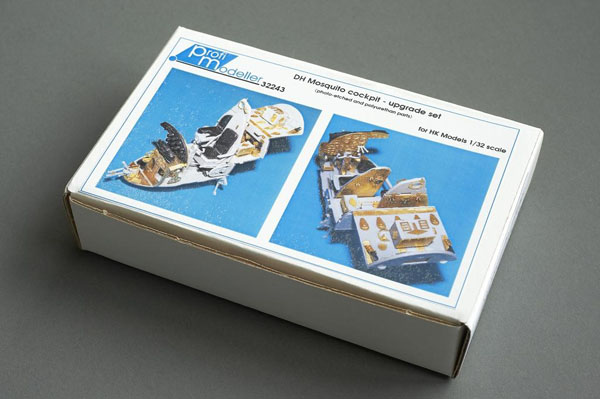 First up is the interior set which is basically updates for the cockpit.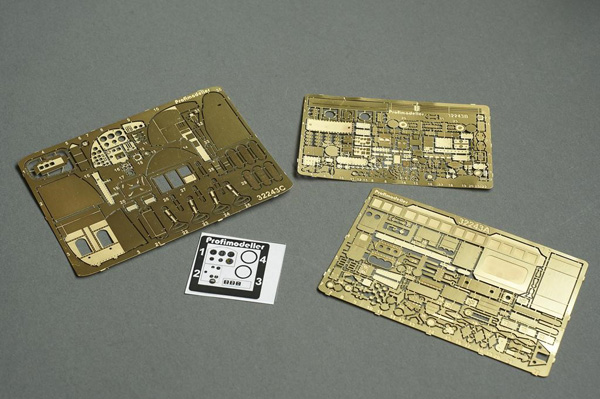 It contains both photo etch sheets (3) a small clear film for the dials and resin pieces for seats and cockpit instruments.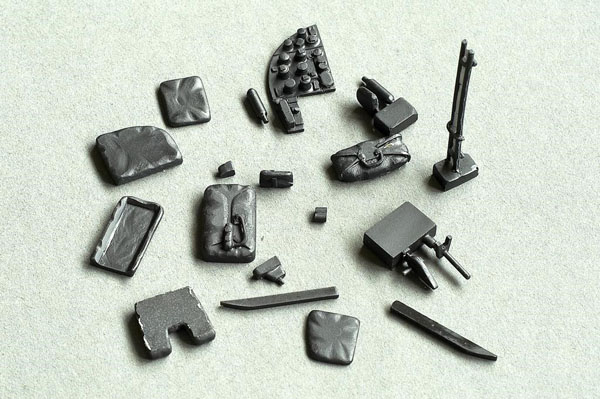 The quality of the resin is very high with nice surface details. There's a small amount of clean-up required but nothing of any note.
The photo etch is also very nice and slightly heavier than other companies etch. This will perhaps have benefits in some areas and/or issues in others, however the levels of detail is very high and will definitely add to the quality of the cockpit.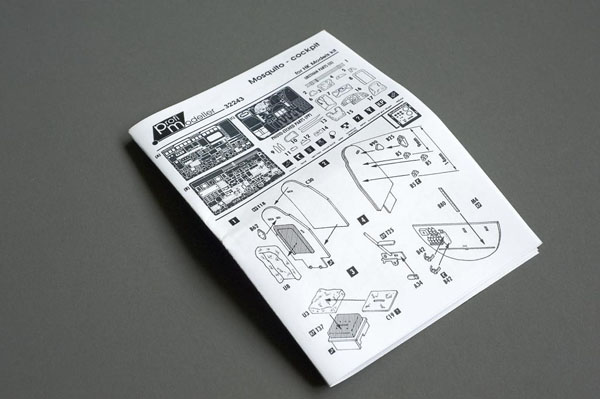 Instructions for the installation is in the form of several pages of A5 black and white sheets and a quick study shows them to be clearly laid out.
P32242 Bomb Bay Mosquito for HK Model 1:32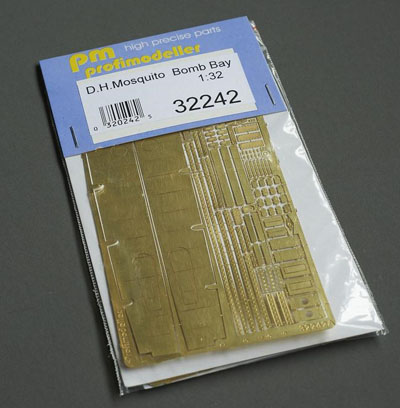 Next up is the bomb bay detail set. This is made up of 3 very large sheets of photo etch. Detail is very high like the cockpit set and instructions also follow the same lines.
P32244 Mosquito universal stencils for day and night version 1:32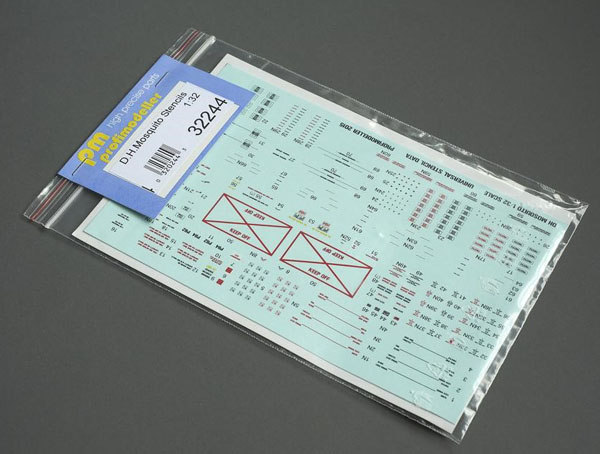 Single sheet of decals with all stencils found on Mosquito's day and night bombers. Printing is good and in register.
Conclusion
All 3 items are of excellent quality and will enhance the kit. The cockpit set is probably the most likely one customers will use but the bomb bay set will really add a WOW factor to this area.
Highly recommended for those who want to take their Mosquito to a new level.
Aaron S.
SMN Quick summary Star rating out of 5
| FEATURE | STAR RATING (out of five) |
| --- | --- |
| Quality of moulding | **** |
| Accuracy | **** |
| Instructions | **** |
| Level of detail | **** |
| Decals | **** |
| Subject choice | ***** |
| Overall | **** |