How to get the best out of your subscription…!
Pick your Area!
Just pick the Area you are interested in from the 'Contents' or 'Areas' pages and away you go! You can easily get to all the main areas in SMN from anywhere in the Mag
---
Take 10!
Take 10 minutes to familiarise yourself with all the areas of the magazine – it's easy, just follow the links from the 'Contents' or 'Areas' pages.
Use it!
As they say… "use it or lose it" SMN is a fantastic magazine and resource centre and so, if you use it regularly, you'll love it; if you don't you'll lose your interest in it – what a waste…
Keep an eye on the main areas of SMN:
How-to techniques in your Techniques Bank – hundreds of step-by-step how-to demos and HD videos
Aircraft, Armour, Sci-Fi, Maritime and more – just pick the main Area you are interested in and away you go!
Modellers walkaround images in the Photo Reference Library
Extensive in-depth build reviews in Finished Now within each Area, each one an average of 25 A4 pages!
New and existing kit reviews in Here Now within each Area; your questions answered like: what's in the box? Quality? Accuracy? Decal options? Instructions? Multiple pics of contents so that you can see and judge for yourself about everything on offer
---
Watch the HD videos – more than once!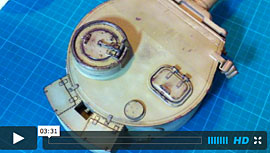 Follow the links in Techniques Bank. There are some great tips and ideas to watch and see how others do it, so that you can have a go too. Your videos help to remove the myths of what are often straightforward techniques.
What's your next kit-build? Check out Finished Now first – have we built it? Get an in-depth heads up!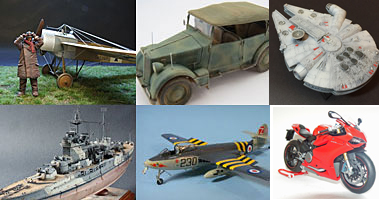 Pick your area of interest: Aircraft, Armour, Maritime etc and click on the manufacturer in the right panel and look down the list; some great tips, help and advice will be at hand. Print only what you need – virtually all the reviews and feature articles in each area have PDF downloads at the click of a button. Click the 'Arrow' button and save the whole document. Then, print 2-3 pages covering the areas(s) you need for that part of your build – don't waste money printing the whole document!
---
Walkarounds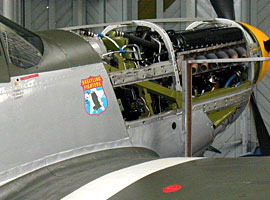 Modelling reference images, unique to SMN – thousands of images at your fingertips.
Aircraft, Armour and Maritime Areas have huge numbers of photos to help you get that detail right. For example – building the cockpit of a Hawker Hunter? Look up Hunter in the Photo Reference Library in Aircraft. Click the 'download zip' file or PDF download button and save the pics on your computer. 'Extract' the pics and print off the ones you want and have them on your workbench as reference. This archive is worth hundreds and hundreds of pounds – literally; is unique to SMN and is included in your small subscription.
---
Your virtual storage space

SMN your handy modelling archive is always there when you need it – no more endless hunting for articles you know you've read and seen before somewhere in your pile of paper mags.
Got a question? You're not alone! Ask away!
Use the 'contact us' button in the main red navigation bar at the top of every page in SMN and write your question in the text box and send it in. Geoff or one of the team will be right back to you with our best advice and help. You see, you're not alone… help and support is only a click away!
---
Subscribers' Gallery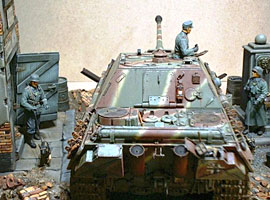 Pleased with your latest build? Or one that you have built in the past?
Whatever your area of modelling interest… Why not take a few pics of it, jot down a short paragraph about it: kit? Scale? Manufacturer? Any accessories? Highlights? Lowlights? Any other comments you'd like to make and e-mail it in to me at:geoff@scalemodellingnow.com (pics about 1200px wide if poss). Let's all see what you've been up to because sharing what we do, especially the best bits can inspire other as well as ourselves to better things.
---
Facebook and Twitter
Got a modelling view, thought, comment or pic?
Come on in… and visit SMN's Facebook page (Twitter too) to share what you want to say as well as ask your modelling questions. Talk directly to members of the SMN Review Team – one of us will always answer your comments and questions. SMN's FB page is genuinely a community now, with friendly modellers and friends that want to talk and communicate with other like-minded people – what are you waiting for?
One from the stash?
Pick a kit from your stash and save a fortune this time around.
Rather than buy new, save £££ and build one that you already have – check out any of the Main Areas in SMN: Aircraft, Armour, Sci-Fi, Maritime etc – we may have built it!