Back to Workshops
---
How to Weather Modern Navy Jets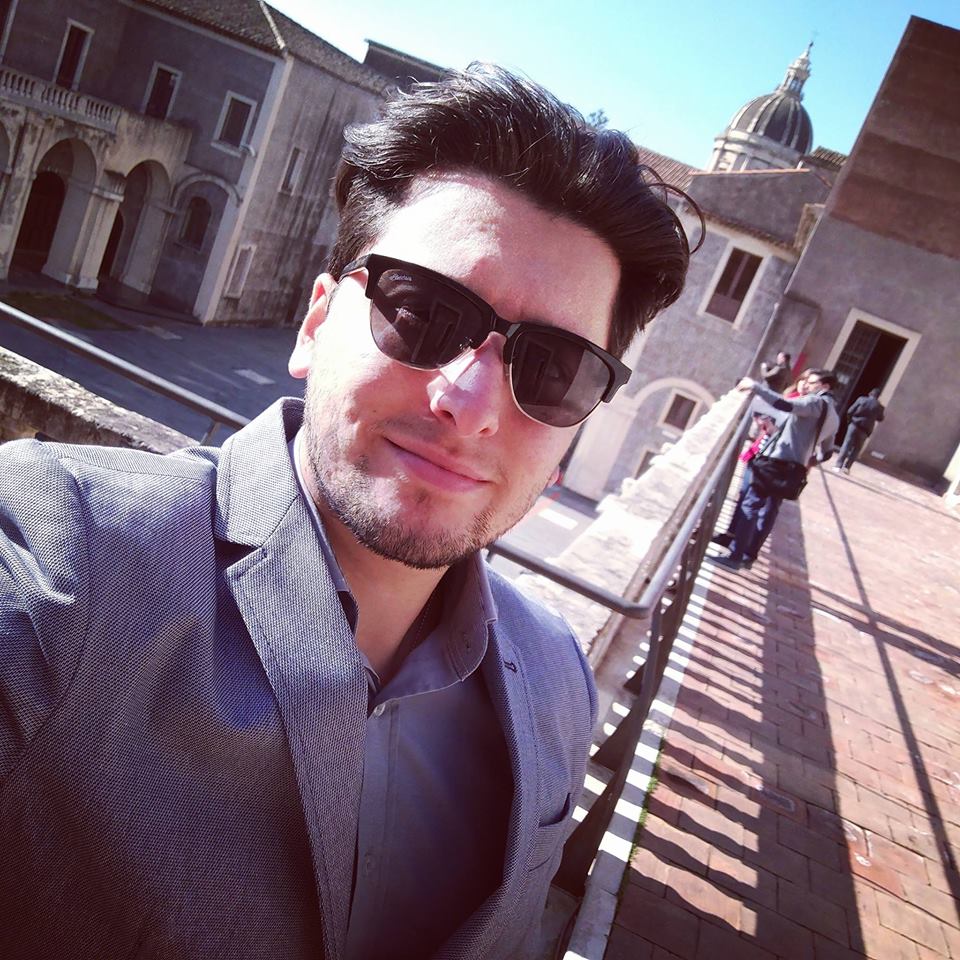 with Aurelio Reale (your Tutor for the day)
Aurelio is a world-class aircraft scale modeller and we are flying him in from Italy to run this workshop and we are very lucky to have him as this is a wonderful opportunity to spend the day learning from a great scale modeller.
Sunday 22 May 2022
TIME: 9.00 – 16.00
COST: £95.00 for the day and includes: tuition from your tutor, some materials and all refreshments: tea, coffee, lunch etc.
There are only 20 places available so please book now to avoid being disappointed.
LOCATION: Belton Woods Hotel, Belton Grantham NG32 2LN
(Note: a fantastic venue with great facilities that's easy to get to from the Midlands, North and South! – just off the A1).
More information below.
Please read the Terms & Conditions including Covid-19 advice before making your booking
---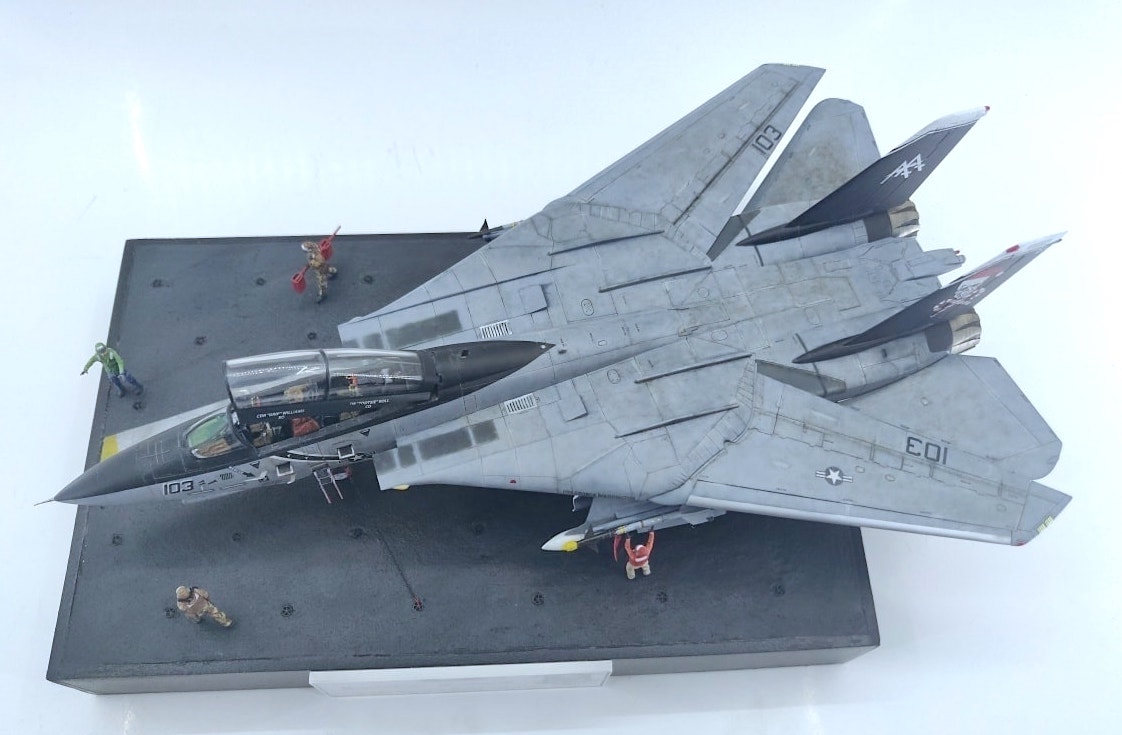 GALLERY OF IMAGES

---
Workshop theme
Realistic weathering on modern navy jets
You can use the techniques learned here on many other modelling projects too.
Your workshop will cover the whole process from the start to the end to weather properly and realistically a modern US Navy jet.
From the black base to the final weathered "patched" grey finish, typical of all the modern jets of the US Navy with the well know TPS paint scheme.
Basic camo paint with airbrush
Filter and medium layer of weathering
Patch and re-touch of paint and final coat of paint
Specific weathering on the plane for a realistic finish.
What do I need to do beforehand and bring on the day?
Bring your navy plane or part of it, like a wing or a fuselage. Just assembled and primed using a black primer – Tamiya, Vallejo, AK, MiG or other acrylic primers are fine
Leave off any small details that could get broken off as you'll be handling your model(s) a lot during the creation of these effects
Paint for painting your Navy planes – suggest any camo colours you like. Aurelio will be using Gunze
Another 1:48 scale aircraft model, ideally a WW2 fighter to work on, painted and decaled and sealed with an acrylic varnish (satin or preferably matt/flat). The weathering products to be used are both water and solvent-based
Your modelling box with any tools and materials you have that you might want to use, ask questions about or want to try out and get some advice about paint brushes for applying oil, washes and other effects
An airbrush and compressor (the 'silent' type – no noisy ones please!)
Airbrush cleaner or alternative
The Lifecolor Liquid Pigments Rain & Dust
Oil paints (ideally Abteilung): Dk grey and Dk brown; white; Tan; Black; bring enamel thinners
A selection of brushes, some small to medium brushes plus one old with stiff bristles worn/cut down
A fine paint brush (size 00) for paint chipping
A set of airbrush stencil (like USCHI TRINITY SPLATTER, AK Flexible stencil…)
Some sponge e.g. the grey sponge that comes with eduard resin sets is ideal.
---

COURSE VENUE: Belton Woods Hotel, Belton Grantham NG32 2LN
(Note: a fantastic venue with great facilities that's easy to get to from the Midlands, North and South! – just off the A1).
Why don't you come for your workshop and your partner/family use the stunning spa/activity facilities for the day? :)
Or accommodation can be available if booked well in advance.
Venue website: www.beltonwoods.co.uk
Tel: 0845 074 0060

---
REGISTER AND BOOK YOUR PLACE NOW
COST: £95.00