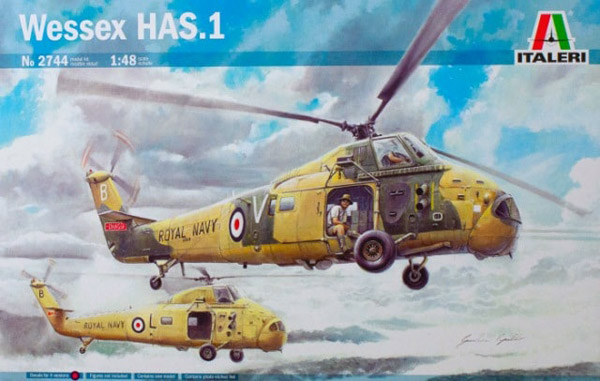 Feature Article with Tim Hedworth
A note from Geoff C…
It's always good to see how a project turns out from the off and so here's a photo of Tim's excellent build – notice some of the small details that make such a difference like the dirt in the main tyre tread pattern – love it Tim and thanks for doing great job!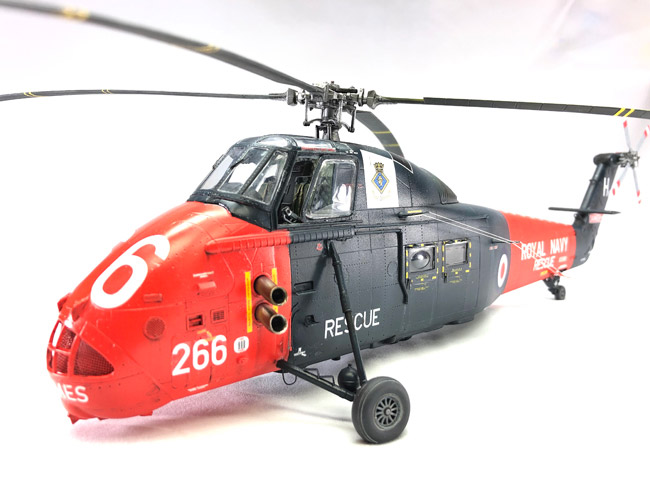 Over to you Tim…
---
A subject that is often overlooked in aircraft scale modelling are helicopters, British helicopters in particular. One manufacturer that does produce helicopter kits is Italeri.
As I have the 1:48 Westland Wessex HAS.1 In the stash, I decided to wheel her out onto the bench. This particular boxing has four separate schemes to choose from. I chose the SAR machine from HMS Hermes. This, because of the colours….. yes as basic as that. The classic red and blue scheme really appealed and makes a change from boring old greys and greens but more of this later…