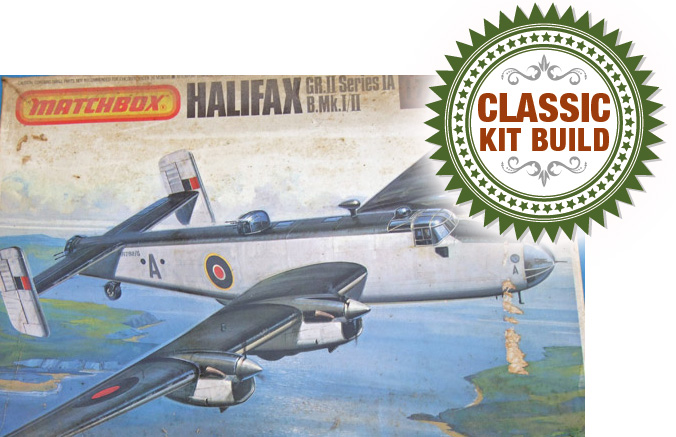 Feature Article with Tony O'Toole
---
A note from Geoff C…
It's a real pleasure to welcome Tony O'T to SMN and bring you his excellent build of a true Classic Kit – the Matchbox Handley Page Halifax in 1:72, a kit I remember building myself many years ago.
It's worth noting that Tony has hand-painted his model and it just shows what can be achieved if you are prepared to take the extra time and care needed with this approach.
So, right up front here's a quick look at how this epic project turned out and thanks Tony for sharing your excellent work with us all over here in SMN :)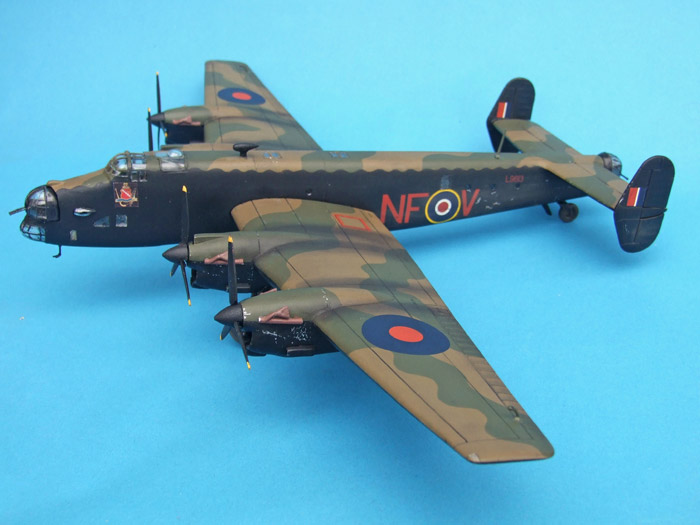 Over to you Tony…
---
Hiya Folks,
It had to be done, I'm going to tackle the Halibag! I'm not sure which version yet,….I have three in mind:
1. Mk.II- 138 Sqn Special Duties
2. G.Mk.V- Airborne Forces glider tug, N.Africa/Sicily 1943 with desert bomber scheme and Z Nose
3. M.Mk.II- Desert Air Force with desert bomber scheme.
Anyway, here is the kit: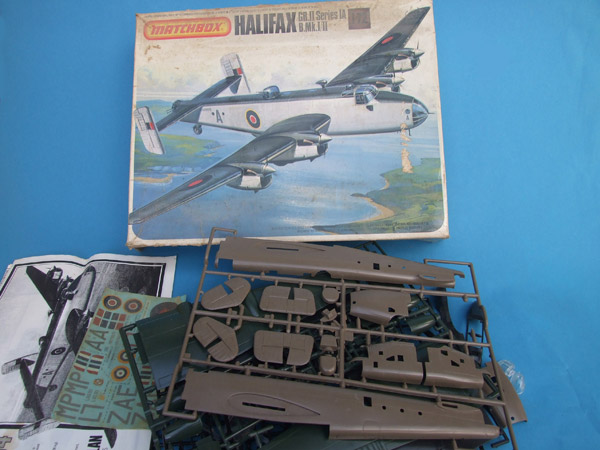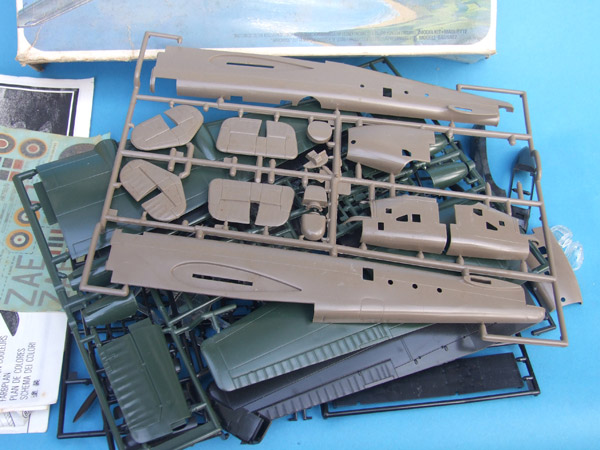 And some extras: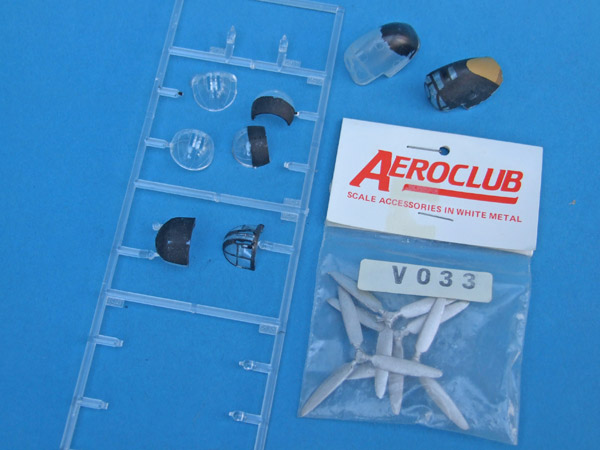 Including the Aeroclub white metal prop blades and an old vac-formed Z Nose,……another Z Nose from Freightdog and some turrets left over from the Revell kit,….I may be dipping into the Revell spares box a little more, especially if I decide upon a Mk.V with the different undercarriage!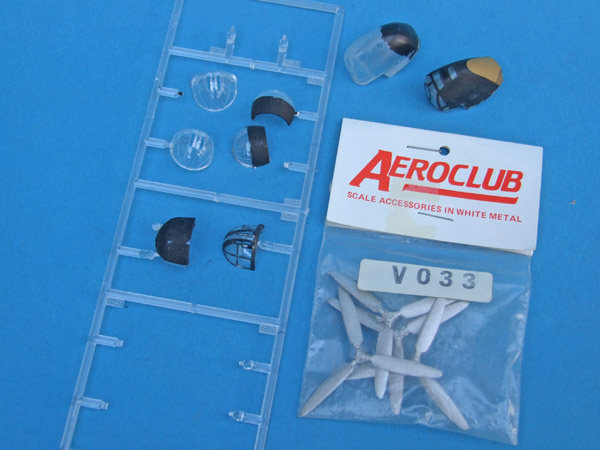 I've stuck the wings together, attached the nose halves to the fuselage halves and done some interior panting.
I'm now researching some schemes and here some of the Halibags which interest me, 138 Sqn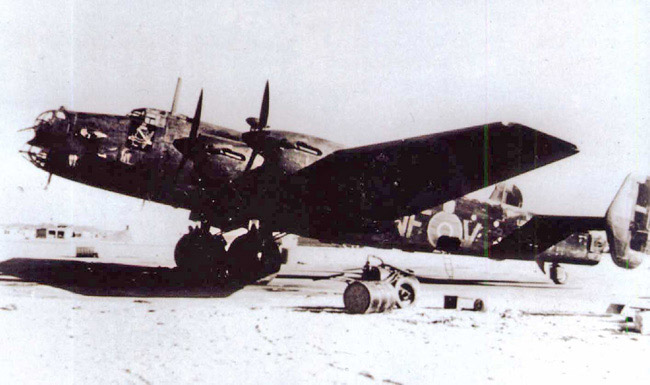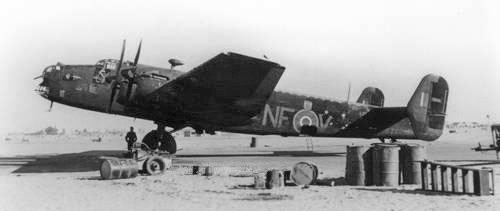 I've got these decals too.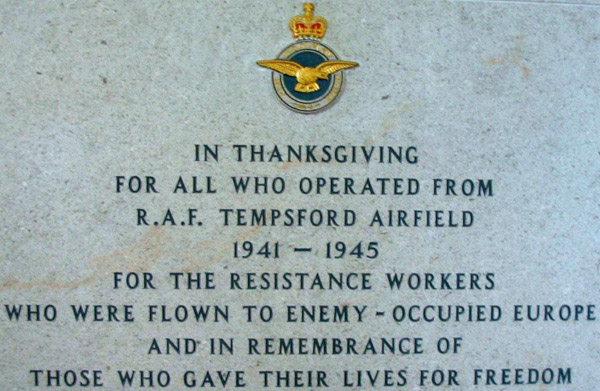 I quite like this aircraft too,…..but might do this with the Revell kit as the later nose is much better in this kit,.. Halifax II, JP201, GR-L, of 1586 Polish Special Duties Flight at Brindisi, Italy, 1944. There is an aircraft from this unit wearing a huge Pegasus nose art,…..but I don't know the serial!
10 Sqn det/462 Sqn, RAAF in the Western Desert,…I have quite a few in books too,….here is a taster…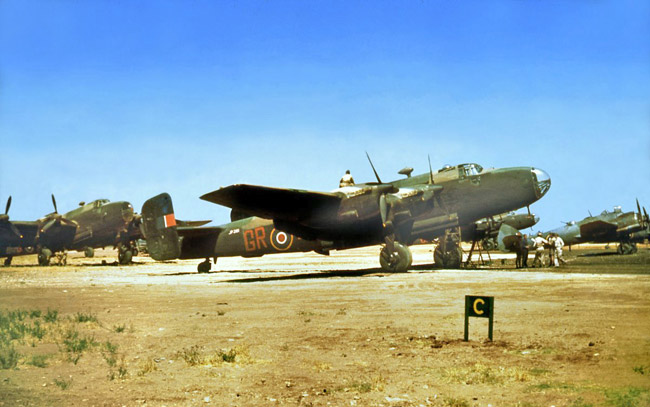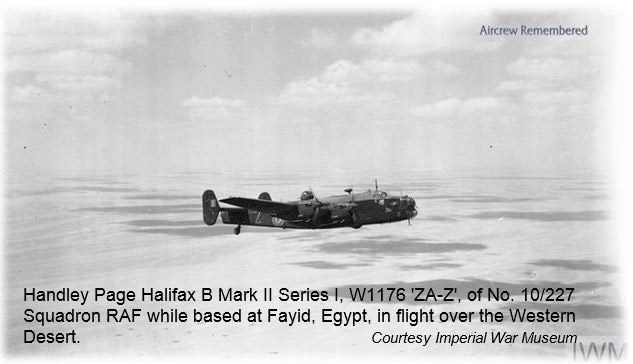 So that is me just thinking out loud!