Plug and Play Electronics for Advanced Plastic Modelers
Our goal is to enable Advanced plastic modelers from any understanding of Electricity or Electronics by creating special effects such as, for example for Airplanes, lights & engine sequencing, realistic gun fire by synchronized light & sound, or even a full life cycle including synchronized light & sound for the Wonderful 1/48 Trumpeter Uboat-VII.
Our kits are complete end-to-end solutions, Plug & Play, providing fool proof, dead simple, safe, reliable, well documented and top shelf quality performances at decent prices.
Every kit produced will be as accurate as possible by respecting as well the performances and technical characteritics of the real scale original as the scale effect expected for a scale model.
As we love most of the Plastic models ever produced, we are considering extending our Catalog as far as we can in areas such as Airplanes, Cars & Trucks, Militaria, Fantasy and Science-Fiction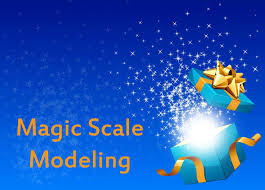 Magic Scale Modeling
55, rue du Moulin
B-1480 Tubize
Belgium
magicscalemodeling@gmail.com
www.magicscalemodeling.com
Magic Scale Modeling is a Belgium based company but we are World wide citizens. Created in 2014, we have served to date 1,000+ customers worldwide and shipped orders accross 35+ countries with an overall customer satisfaction of 96%.
---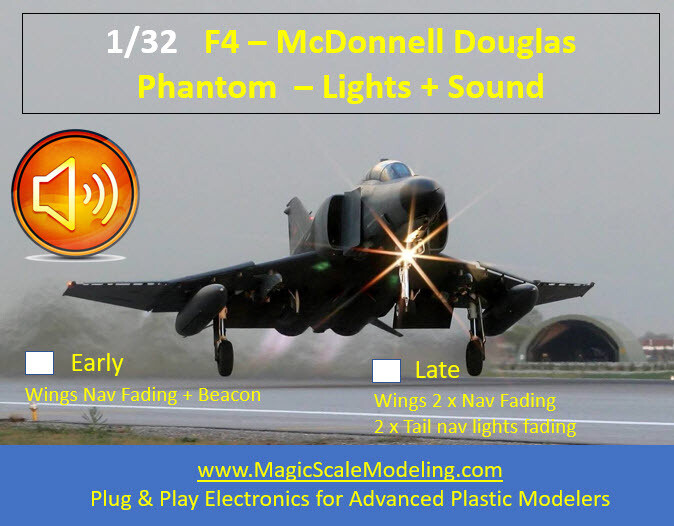 1/32 F4-McDonnell Douglas Phantom – lights and sound
This lights and sound kit fits any 1/32 scale F-4 Phantom and reproduces the full navigation light system, by proposing 2 different configurations : Early and Late.
You will also enjoy the specific and authentic soundtrack of the F-4 Phantom, starting up and shutting down the engines.
Don't miss it !
---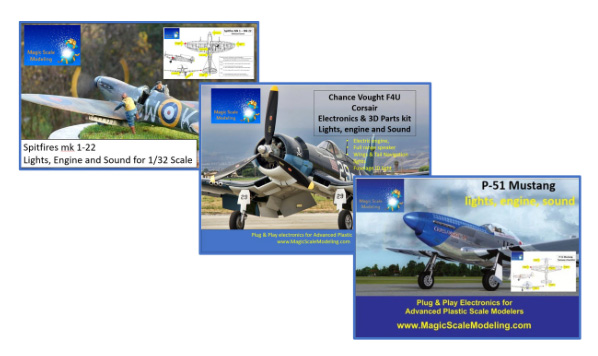 Magic Scale Modeling is very pleased to announce this major product update.
Our 3 mighty WWII fighter airplanes are now equiped with more than 1 soundtrack.
Yes, your eyes are wide open : mode than 1 soundtrack !!
It is an amazing (r)evolution.
Each of those 3 fighters have 3 or 4 different specific soundtracks reproducing cold, painfull or easy start.
You will never ear (and see) the same story when starting your circuit.
The electronic brain will pick-up randomly one of the 3 (or 4) soundtracks, in cycle.
And of course, the propeller rotates accordingly !
---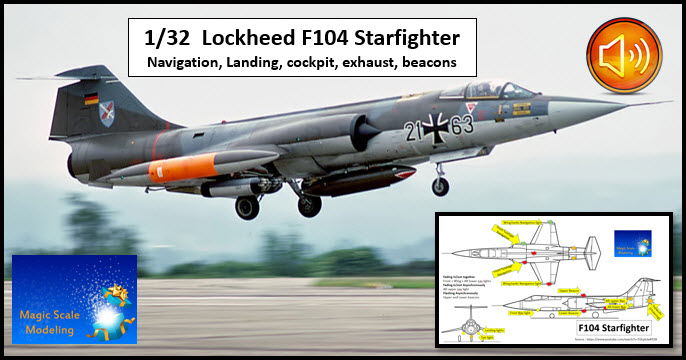 1/32 Scale F-104 Starfighter, With SOUND !!
It is the first jet airplane from our catalog to be converted with authentic jet engine soundtrack.
---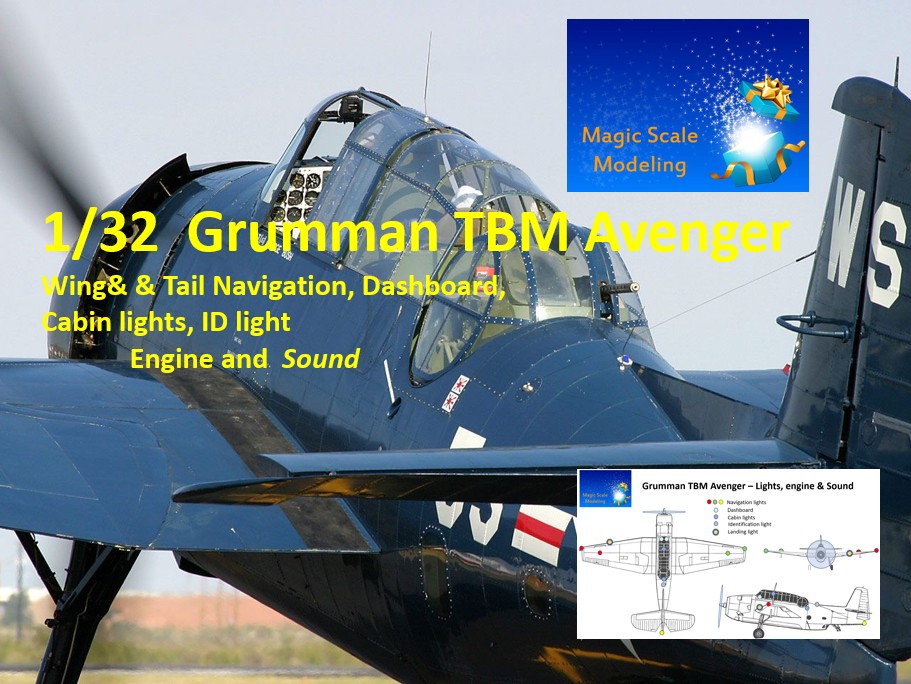 ---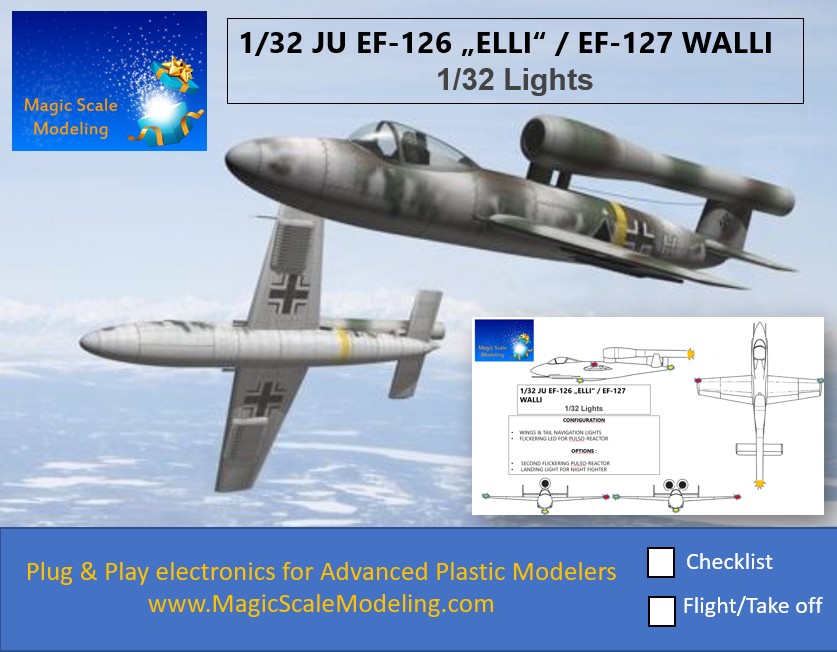 ---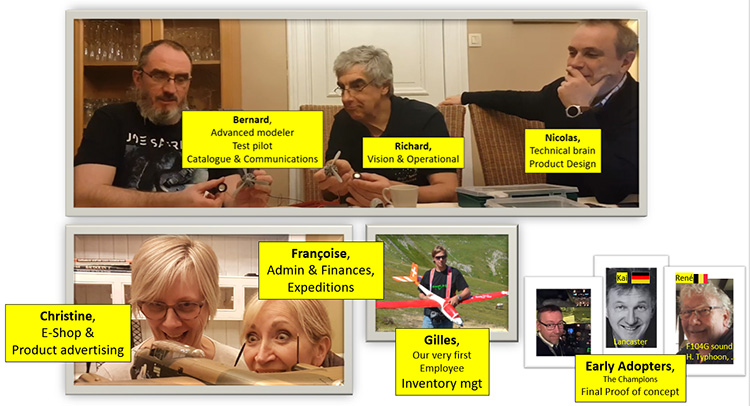 Our Team
Richard and Françoise are the founders of Magic Scale Modeling. They have begun this story. Richard's task is to develop the Vision and organize the Operational part. Françoise is responsible for the administration, finances, and expeditions.
Nicolas is the technical brain of the Magic Team. He is continuously developing new products and searching solution to insert some magic in your kits.
Bernard has begun the Magic story as 'test pilot' and advanced modeler. Now he joins as Catalog and Communication manager.
Christine joins the team as E-Shop and Product advertising.
Gilles is the very first employee of the Magic Team. He will prepare your orders with love and care. He is also responsible for Inventory management.
Last but not least, René and Kai are our early adopters. Those champions are ready to test the final proof of concept of our Magic products.
---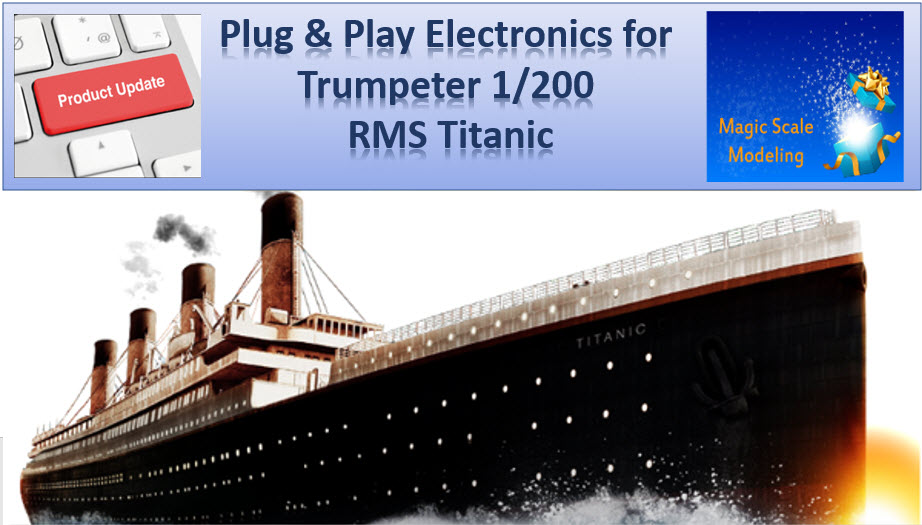 We are proud to report major progresses in the design of the electronic set dedicated to the beautiful Trumpeter 1/200 RMS Titanic.
As usual, our Electronics is aiming Excellence, nothing less.
From the Technical perspective:
Plug & Play and fool proof
No welding !
No resistance !
No understanding of electricity or electronics required !
Cutting edge technology
NanoLeds
3D printed parts
IT Circuit board
Full range speakers
AC/DC power supply from US, EU or AUS and Battery Power packs (without battery)
From the Modeler's perspective:
Extensive lights.
As the original one setting sail fully illuminated, we'll go for the full hull and cabin illumination in a realistic white warm and low intensity lights.
Add Mast navigation lights and additional upper structure lights.
Movie lights for funnels are optional.
Realism.
The soundtrack walks you in different steps from the boarding, the departure, dogs promenade, dinning rooms, 1st, 2nd and 3rd class ambiances, machinery, command bridge and navigation full speed ahead through History.
Smooth light athmosphere through windows at all decks.
Next steps: During October, we will …
Complete the full-scale build of our own Trumpeter 1/200 model
Pre-assemble 20 Electronic sets to be proposed to early adopters
Complete the Building instructions
Launch mass production and sourcing of the specific components
Limited early adopter sales to be launched Mid October
Regular Sales from November on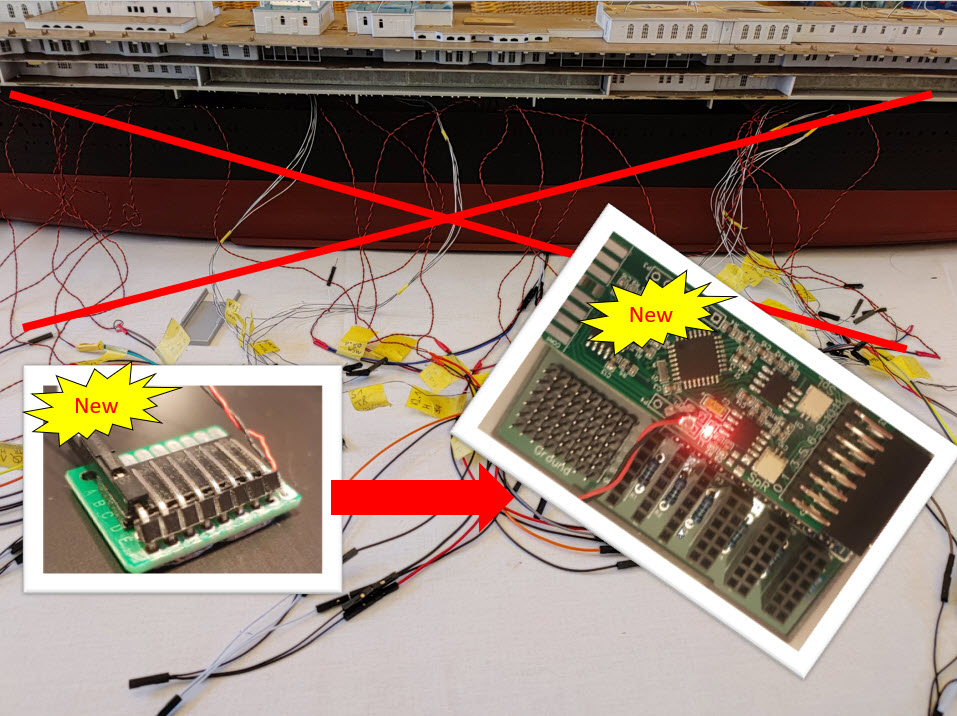 ---
Electronics dedicated to the amazing HK Models 1/32 Avro Lancasters
The configuration reproduces one by one the different steps from the crew getting on board till the roaring of the Merlin engines before take off, including the full navigation, landing and cockpit-Cabin lights system.
Thanks to privileged access, the soundtrack has been recorded live in May 2019 at the Lincolnshire Heritage Center, where Lancaster NX611 'Just Jane' is restored, maintained and operated. The circuit board has been programmed accordingly and starts-up the 4 different engines as shown on our real life and scale model videos
The Electronic kit will reproduce in sequence :
1) Crew gets on board : Cabin and gun stations : lights on
2) Dynamos & Batteries on : Dashboard on, cabin lights off
3) Pre-flight check list : Wings and Tail navigation lights on
4) Clearance check : Landing lights on, gun stations off
5) Engine nr 3 starts
6) Engine nr 4 starts
7) Engine nr 2 starts
8) Engine nr 1 starts
Taxiway warming up from low to high RPMs
… and Shutdown in reverse sequence
---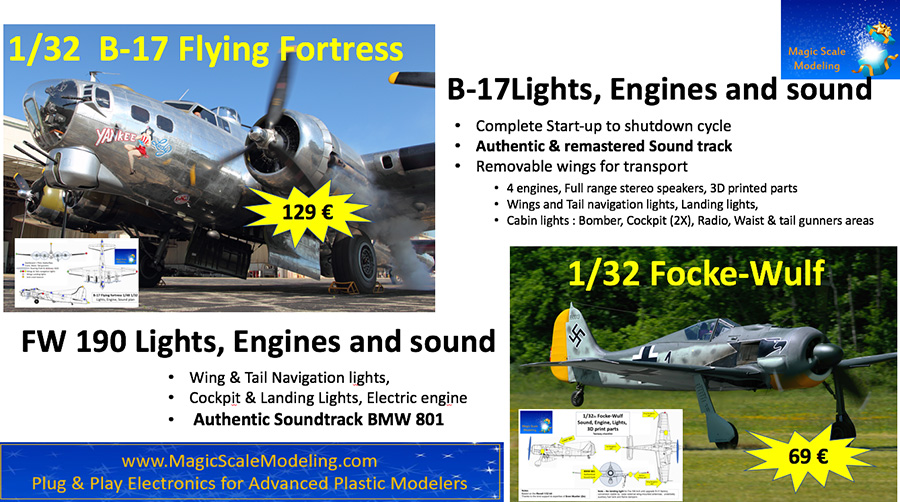 ---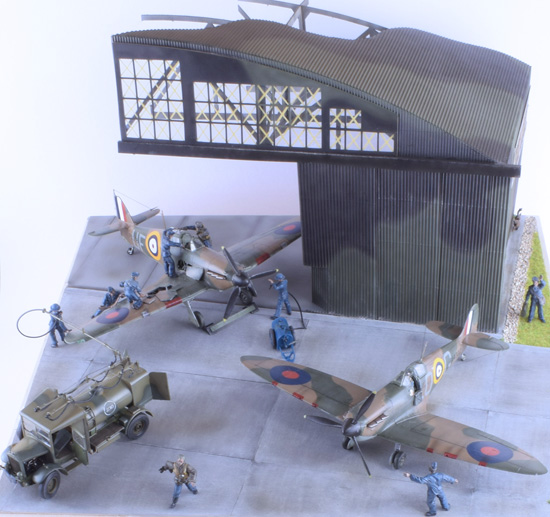 2020 is the 80th anniversary where the RAF made its mark as the world's finest air force having faced overwhelming odds against the Luftwaffe. The history of the bravery of the men and women in the air and ground is well documented. As a founder member of the Tangmere Sector Modellers IPMS who are based at the Tangmere Military Aviation Museum which is located on the site of one of the most famous Battle of Britain RAF bases and squadrons. This diorama is to honour two of those squadrons, one based at Tangmere and the other at RAF Westhampnett (now Goodwood) which was within the Tangmere sector of operations and in particular two pilots one of whom was the first American 'eagle' pilot to be killed in the battle.
See the full build in the Magazine
---
See a small selection below of what we can offer modellers. All our kits are 'Plug & Play' and are dedicated to advanced modelers with no particular understanding of electronics or electricity.
---
1/32 Scale HK Models B-25 Mitchell : Sound, engines and lights

Our set reproduces the pre-flight preparation prior to take off, including Dashboard illumination, Cabin + Turret + Tail internal lights, Wings & Tail navigation lights, Landing lights and … of course, the engines synchronized with the real life soundtrack of original Wright Cyclone engines.
Available now for sales at www.magicscalemodeling.com
1/32 F4U Corsair : Sound, engines and lights

Our set reproduces the pre-flight preparation prior to take off, including Dashboard illumination, Dashboard, Wings & Tail navigation lights, Landing lights and … of course, the electric engine synchronized with the real life soundtrack of original Pratt & Whitney R-2800 Double Wasp. Available now for sales at www.magicscalemodeling.com
---
Synchronized Sound & Engine for 1/48th Scale

Original soundtracks, full range speaker, 4mm engine driven in synch by Circuit board. Complete end to end set, from 3D printed parts for perfect alligment of engine and propeller, battery pack with switch on/off. All Plug & Play
More information www.magicscalemodeling.com
Revell Me-109 1/48 scale – Prototype engine + Sound

Here is the very first rototype of a circuit board driving one or two engines and related realistic sound. Will be on catalog from November 2019 for most of WWII fighters.
More information www.magicscalemodeling.com