Kit: KT101
Short Feature Article with Chris Addis
---
A note from Geoff C…
Great to have received this short feature build from Chris A and I thought you'd like to have a look at how it all turned out right up front. Nice work Chris! And a great subject.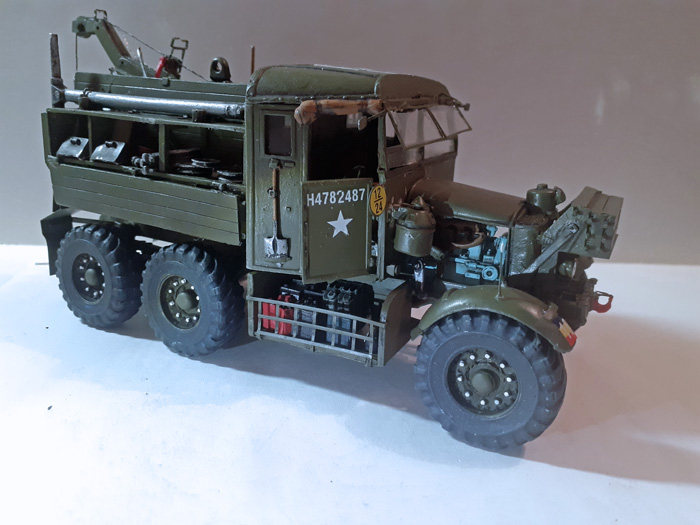 A little bit of background
Here's a little bit about the Scammell Pioneer – The Scammell Pioneer was a British 6×4 tractor unit used in World War II as an artillery tractor, recovery vehicle and tank transporter.
From 1936, the British Army began to receive Pioneer heavy recovery vehicles. The first 43 delivered were designated the Pioneer SV1S and the Pioneer SV1T both with a 3-ton folding crane and lockers for recovery equipment and towing bars. Most of these early Pioneer recovery vehicles were lost with the BEF.
The Pioneer SV2S had a simpler redesigned extending crane that provided greater lifting height. It was Introduced in 1938 and remained in production throughout the war, with a total of 1,975 built by the end of the war.
Among the Pioneer's equipment was a pair of tracks that could be fitted over the two rear wheels, converting it temporarily into a half-track and giving greater traction on soft ground.
The last Pioneer recovery vehicle was not retired from the British Army until the 1980s in Belize.
Over to you Chris…