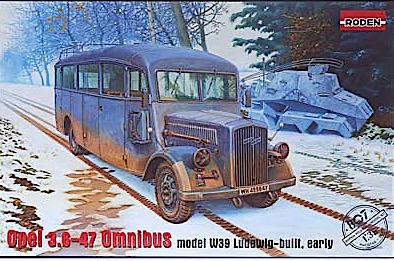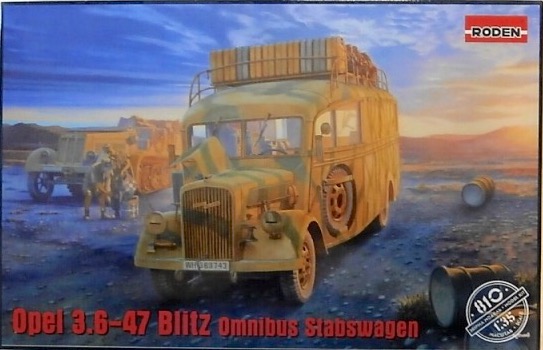 Short Feature Article with Pete Schneider
Been a bit of a gap because I've got 40 completed models yet to receive paint because I've love building them. I am now starting a programme of finishing them and here is the first.
Here's a quick look at the finished model…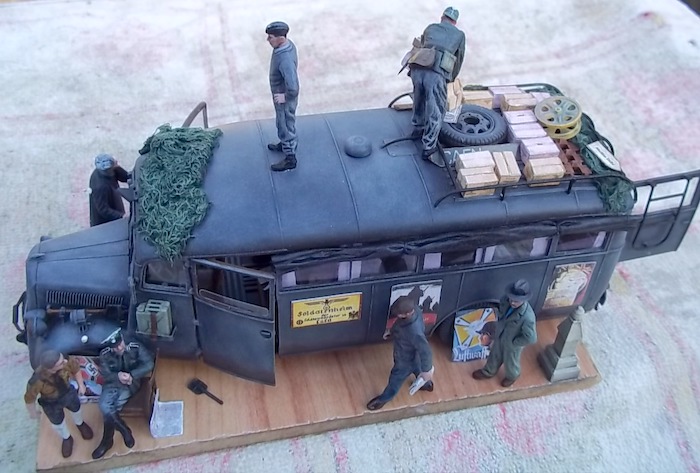 The Kit…
Based on the Opel Blitz lorry, the Roden offering is a good starting point, slightly basic with soft details.
Interior…
Plastic strip was used to add internal structural detailing and plastic discs used for the roof lights, a manual vent and fan housing were also added to the roof.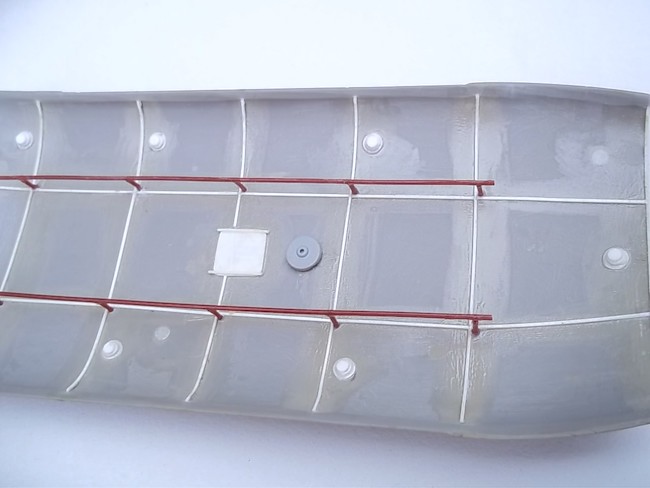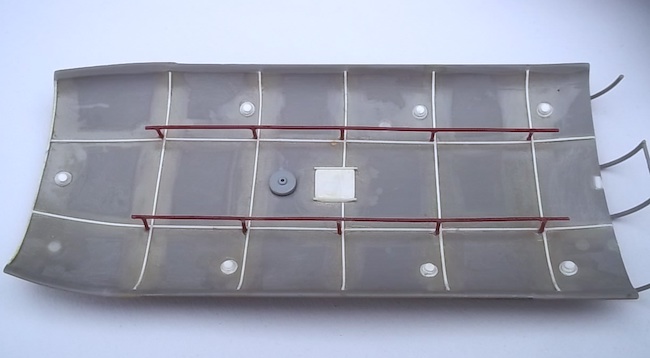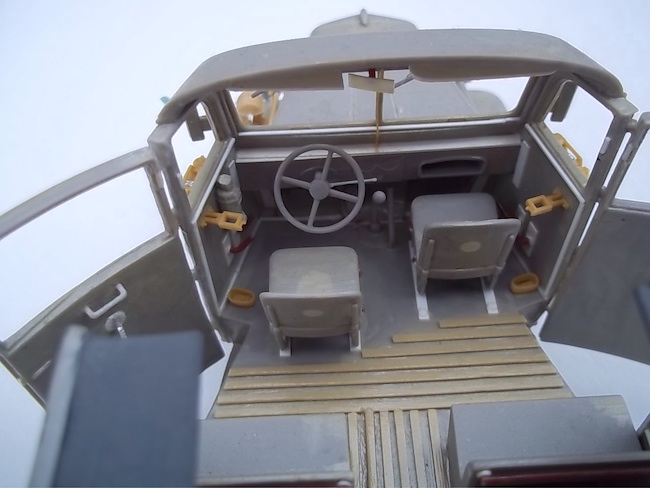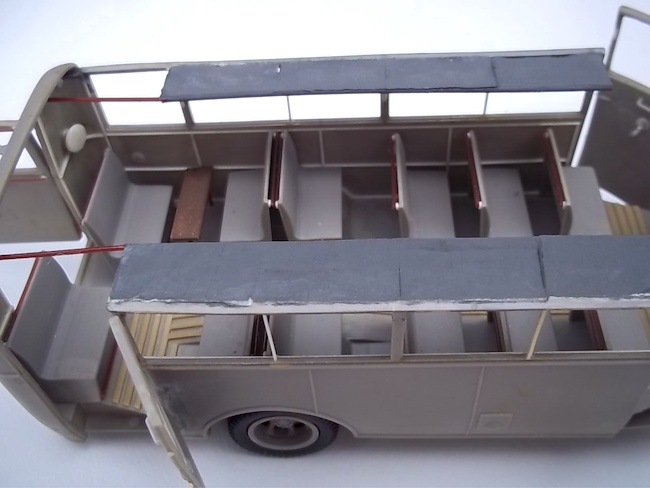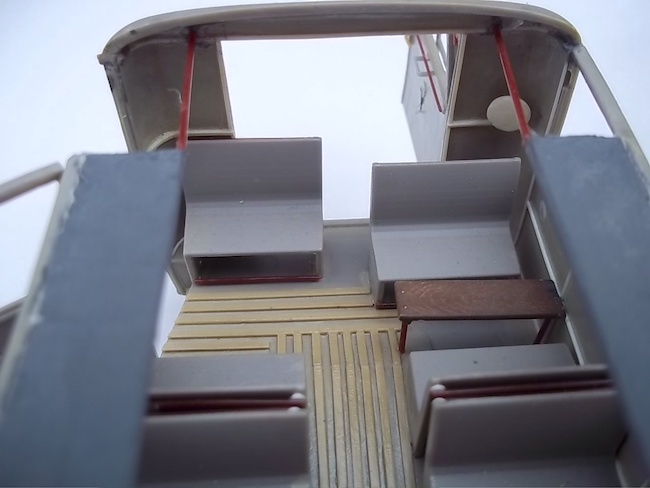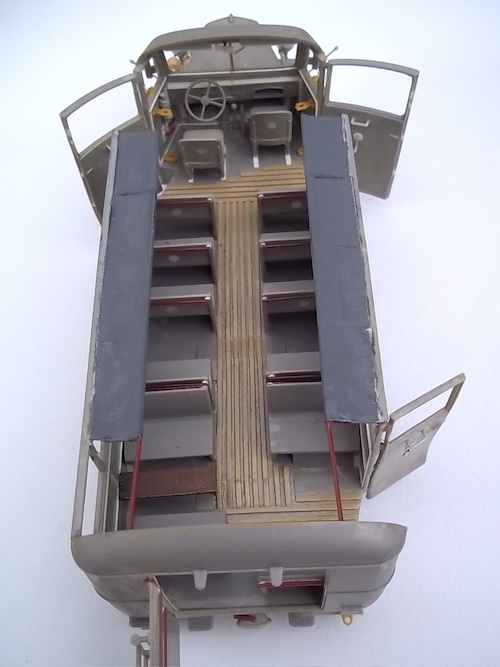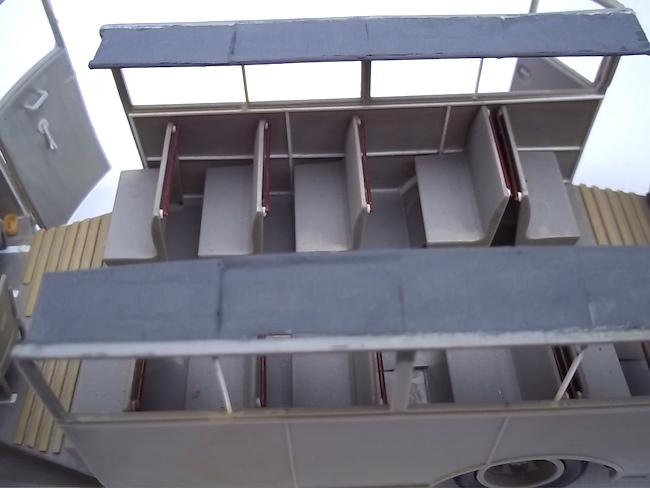 A front and rear mirror, seat rails, duckboards and rifle storage were all added.
A small table at the rear, seat handrails and individual window frames were constructed.
Overhead stowage racks were made from plastic rod and tissue paper.
External details replaced mainly with Tamiya items.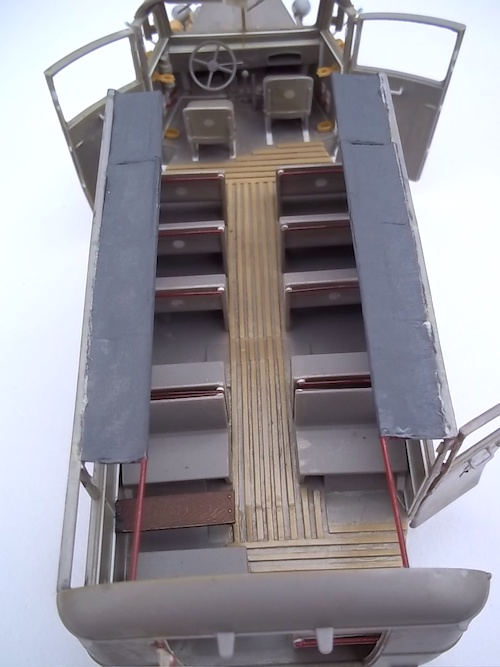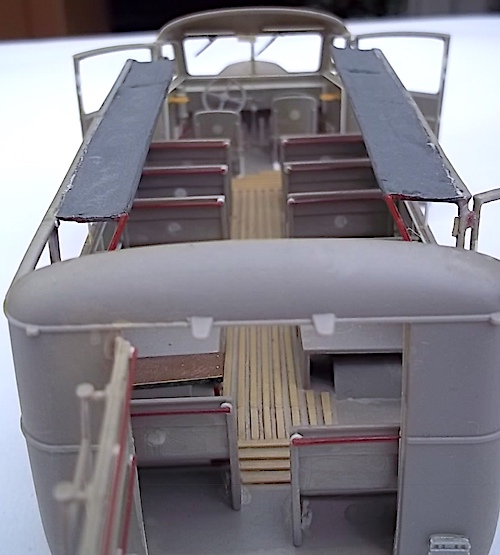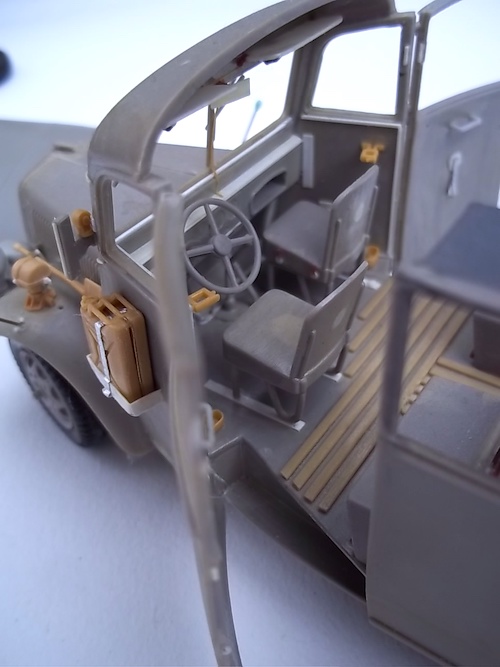 The bus is near Caen and trying to impress and recruit some locals to the cause. The locals do not seem too keen to stay!!!!
Hope you all like it..
Pete S.
Gallery
Below are a series of images of the completed model. Click on a thumbnail to see the enlarged image.