Marcin Ciesielski builds the 1:35 Mirage Hobby Samchod Pancerny 'Kubus'
A note from Geoff…
I am very excited to welcome Marcin to SMN as a contributor with his great project here featuring his Mirage Hobby Samchod Pancerny Kubus armoured car. I'm sure that you'll like it as much as I do!
Here's a photo up front showing how well his model turned out…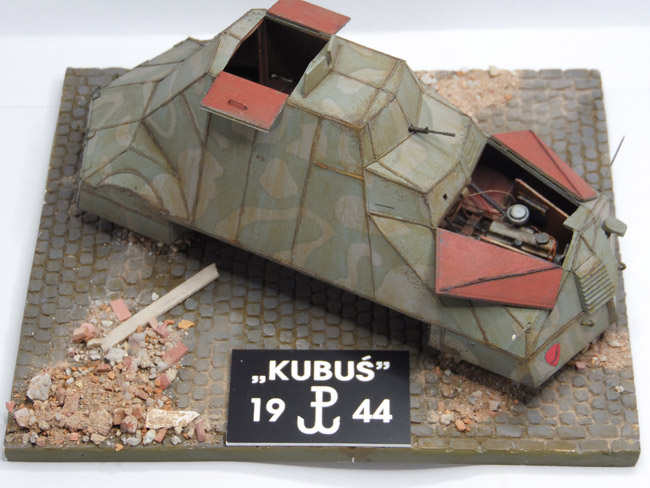 Over to you Marcin…
---
Historical view
I present Warsaw Uprising 1944 Armoured Car "Kubus" the 1:35 model kit from Mirage Hobby – Samochod Pancerny "Kubus".
History of "Kubus" – improvised armoured car, made by Polish Home Army. The vehicle was built on the chassis of a 3-ton truck Chevrolet 157 in 13 days in Warsaw (Powisle District) and used during the Warsaw Uprising.
The reason to build this vehicle was to create an armoured personnel carrier. The car was built in the car workshop.
The Box: contains 65 parts, they are located on 4 sprues and also have rubber tyres and decals.