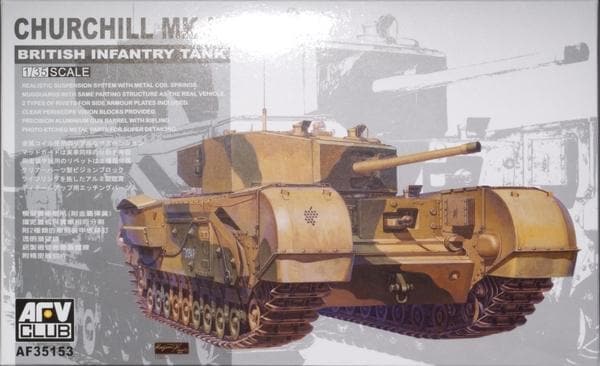 Feature Article with Dai Williams
The AFV Club Churchill MK III kit first appeared in 2008 and despite its age I think it is still an excellent kit. AFV Club has gone on to make several other variants of the Churchill based on the original kit including the interesting 'Funnies' from the 79th Armoured Division and other odd experimental versions such as the 3 inch gun carrier.
As well as this a company called Inside The Armour has produced a great range of conversion kits allowing further variants to be made.
So, just before we get started, here's a look at how it all turned out…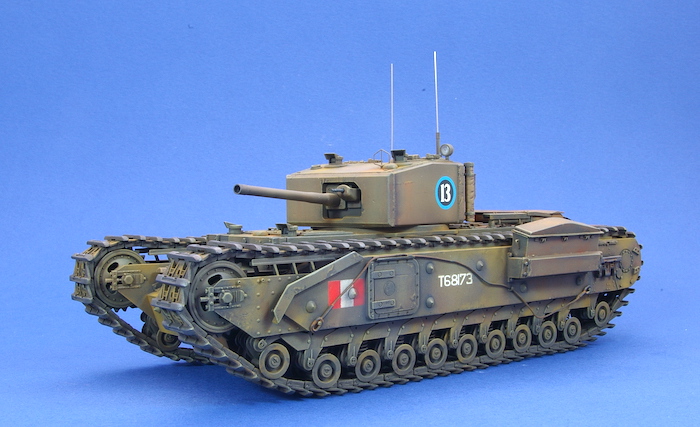 The kit goes together very well and there are few problems with the assembly. It comes with 'rubber band' tracks which look good and I'm sure are perfectly usable. As the upper track run is effectively covered by the track guards, any unsightly join in the tracks is covered. Having built a few of these kits with the track guards in place I wanted to make this model look a little different by leaving them off, so I chose to use an accessory set of single link tracks also produced by AFV Club.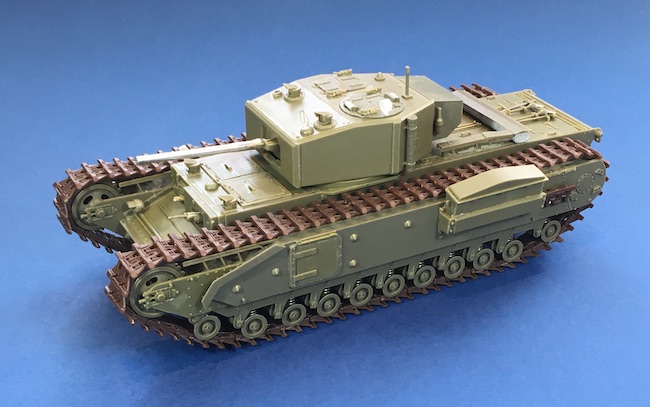 The kit comes with metal springs for the suspension which I suppose would make it workable, but they seemed to me to be too stiff to make this a practical proposition. However, they are probably a much better solution to providing these parts than injection moulded items would have been.