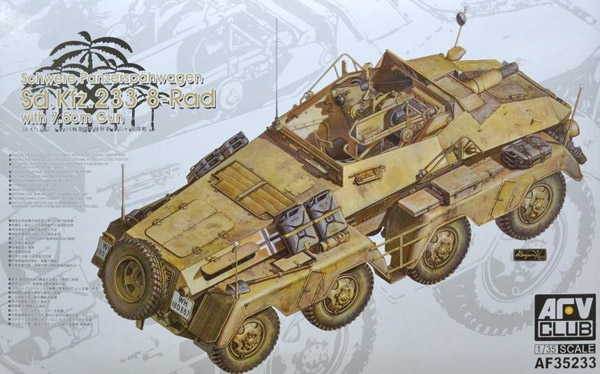 Full Review with Dai Williams
A note from Geoff C…
Here's a quick look at how well Dai's '233 turned out – love it, especially the stowage and weathering :)
Over to you Dai…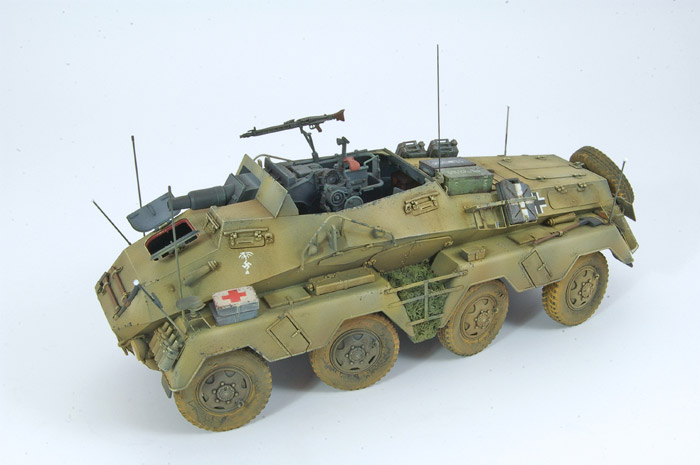 The subject of this project is the AFV Club kit of the Sd.Kfz 233 eight-wheeled armoured car in 1:35 scale.
---
The Kit
While Dragon Models Limited has produced several kits of the later German eight-wheeled Sd.Kfz 234 armoured cars, AFV Club has concentrated on the earlier Sd.Kfz 232 and 233 armoured cars with several variants now available.
This kit is based on AFV Club's earlier Sd.Kfz 232 with new parts for the 75mm KwK 37 L/24 gun and its mounting.
The kit parts are very finely moulded with the thin armour on the hull moulded almost to scale.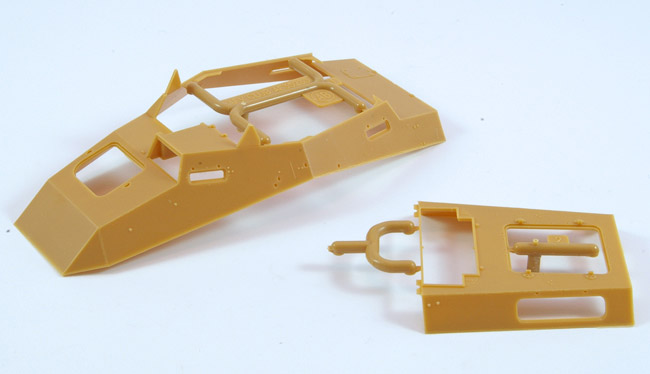 The base of the hull is a very important part of the kit and if this was in any way warped or damaged, assembly would be very difficult. Luckily it has some sturdy sprue supports keeping it in shape and it is protected in a vacuum formed plastic holder.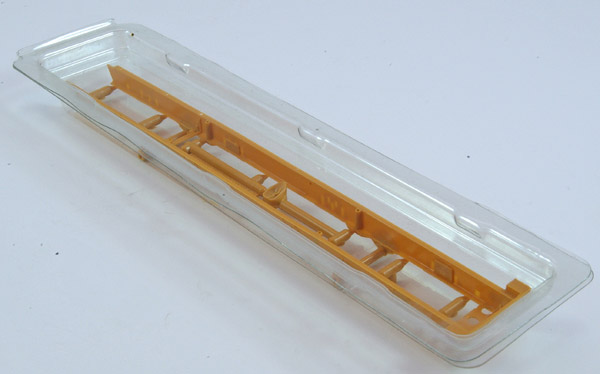 Something that may be unpopular with some modellers is that the tyres are moulded in vinyl rather than injection moulded plastic. Tyres like these frequently cause me problems and the ones provided in this kit were no exception!