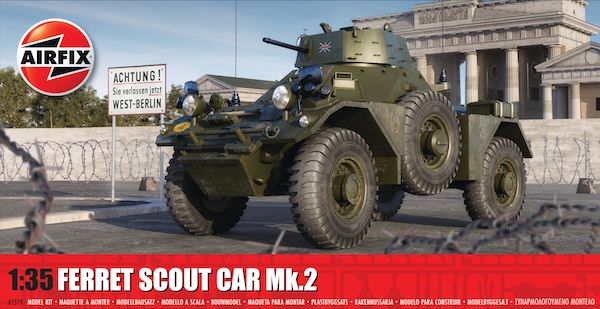 Kit Ref: A1379
Feature Review by: Geoff Coughlin
Geoff's Here Now Review
Here's a manufacturer's photo of the subject of this build…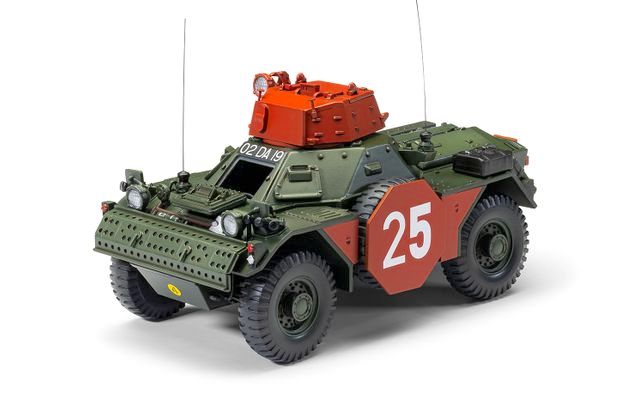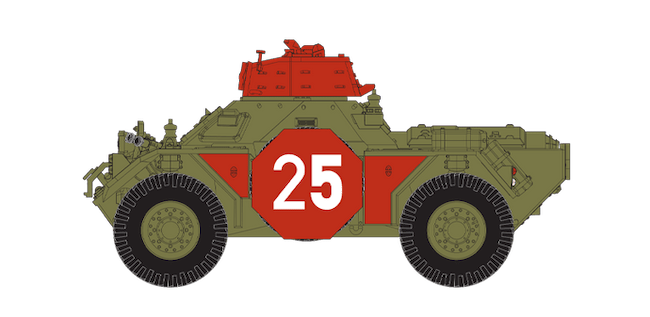 Option B in the Airfix kit: Ferret Scout Car Mk.2, British Army Training Unit Suffield (BATUS), Canadian Forces Base Suffield, Alberta, Canada, 1980's.
After a successful series of light armoured reconnaissance and liaison vehicles, the Ferret Scout Car saw widespread British and Commonwealth military service from the 1950s onwards, with later variants of the Ferret taking part in the Gulf War of 1990. 
A vehicle type which can trace its lineage back to the successful Daimler Dingo scout car of the Second World War, the Ferret was designed with stealth in mind, a light and fast armoured vehicle which could probe enemy positions, reporting any discovered weak points back to commanders, with their own forces moving to exploit what they found.
Weighing in at around 4 tons operational weight, the Ferret was of all welded construction and featured armour protection capable of withstanding most small arms fire, but nothing much heavier, although it was not intended that the vehicle would be operating in direct opposition to heavy enemy armour. 
If it did find itself in a bit of trouble, the 4 wheel drive Ferret was powered by a reliable 6 cylinder Rolls Royce engine which gave it a top speed of 45 mph, a speed it could also achieve in reverse if required, something which could prove extremely useful if the crew found themselves in a tight spot.
And here are a couple of nice photos of the real thing…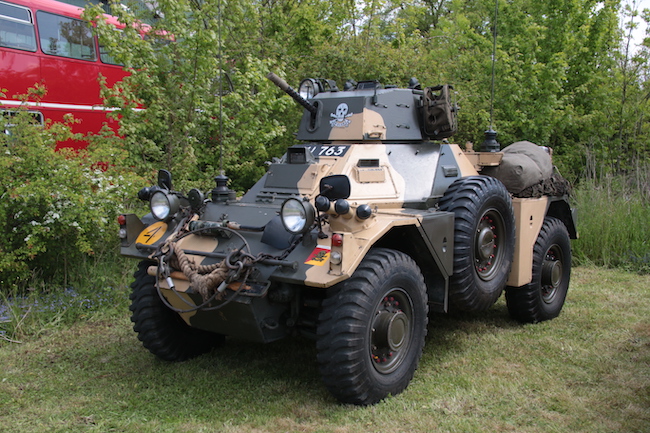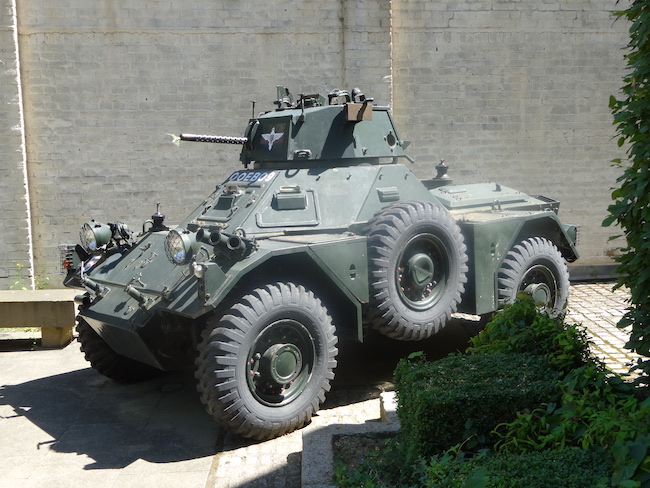 What's the plan?
To build this one completely out of the box and see how the new Airfix kit comes out – no frills, bells and whistles. Hope you enjoy what I think should be a short journey.