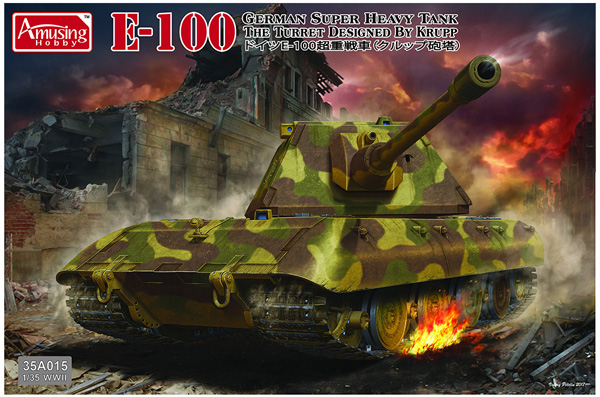 Feature Article with Colin Izatt
---
A note from Geoff C…
Really pleased to be able to welcome Colin to SMN with his excellent build of the Amusing Hobby E-100 German Super Heavy Tank – great stuff Colin and thanks for sharing with us all. Here's how it all turned out…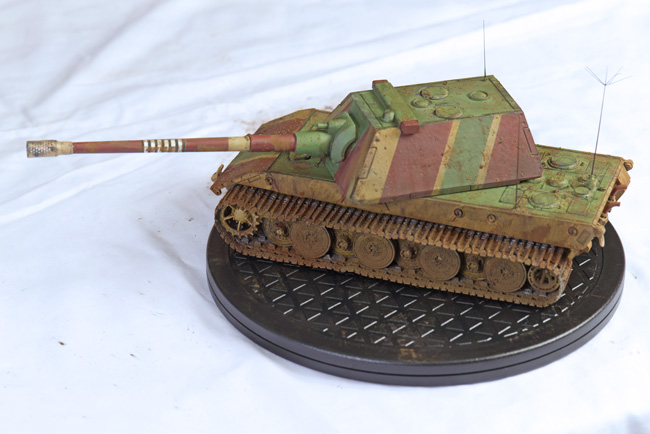 Over to you Colin…
---
Amusing Hobby and a number of other manufacturers have been making various "Panzerwaffe 46" what-if subjects, they allow the modeller a great deal of freedom to finish them in anyway you fancy without having to stay with a fixed colour scheme.
The E-100 is unusual in that a hull and tracks existed before the factory was captured by Allied forces. Most "Paper Panzers" were just that and never made it off the drawing board. If completed it would have weighed in at around 130 tons. If you want to know more there is an entry on Wikipedia https://en.wikipedia.org/wiki/Panzerkampfwagen_E-100
And also the online tank encyclopaedia https://tanks-encyclopedia.com/ww2/nazi_germany/German_what-if_armour.php
The kit has a low parts count and assembles very quickly. Personally, I enjoy the painting and weathering more than the construction. As normal for most tank kits, building starts with the hull and running gear. Amusing Hobby have tried to make the suspension workable; this uses injection moulded springs. I thought the kit gun did not look menacing enough, so I fitted an Aber 170mm barrel into the turret.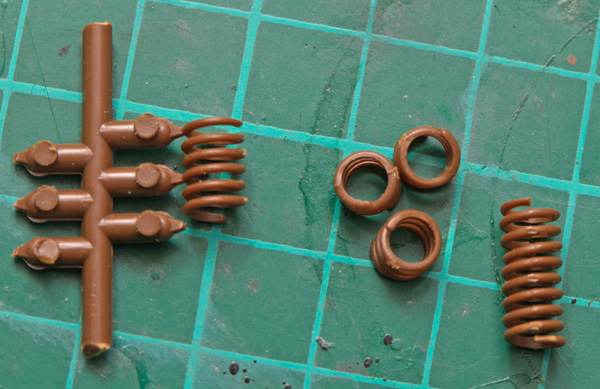 Several of them were already broken on the sprue and some more broke just removing them. Fortunately, there are plenty to spare. I decided as the finished model was not going to be a part of a diorama and the Fruil tracks weighed more than the kit to glue all the suspension in a fixed position.