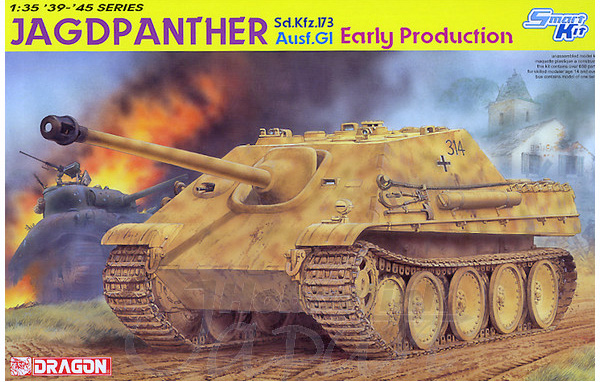 Short Feature Article by Rob Westerman
A note from Geoff…
I am really pleased to be able to bring you this excellent, albeit very Short Feature Article by Rob Westerman featuring his Jagdpanther ausf G early production. His project had been intended for the Gallery only but when I saw that he had included a few build up pics I decided that you would want to see it all. Not long, but wow! Great modelling skill on show here and even from the few build up photos available there's plenty to learn from what's on show.
The build photos also show what a difference the addition of selected aftermarket accessories can make to your model; it's always your choice how far you go and what you want to achieve at the end using whatever approach you decide. This can of course be anything from replacing just about anything that can be replaced to from the box and everything in between – and why not? It's your model – you decide!
I've included a little bit about the Jagdpanther at the end of this piece to give Rob's model context – hope you enjoy his great work.
Here are a couple of photos of Rob's completed model up front so you can see what I mean :)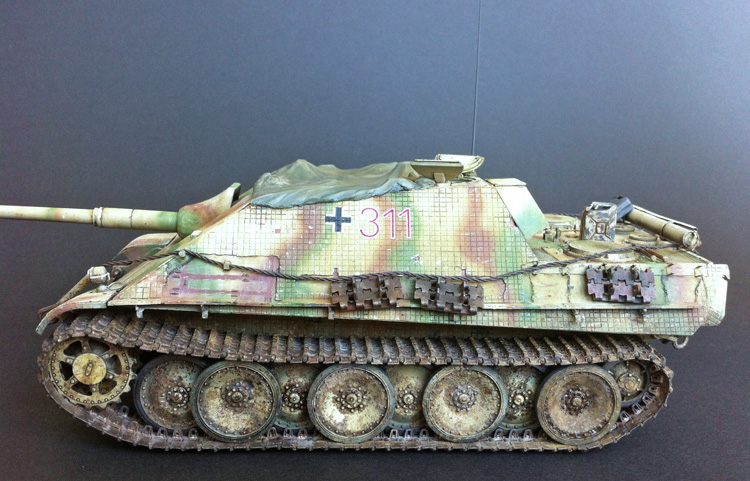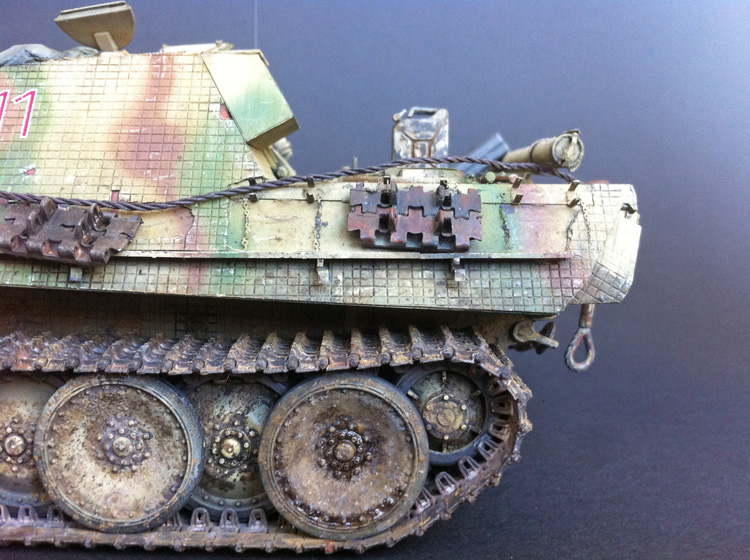 Over to you Rob…
The model depicts no 311 from the Schwere Panzerjager Abteilung 654, which saw action in Normandy, July 1944. It was one of the first times the Jagdpanthers were put into action.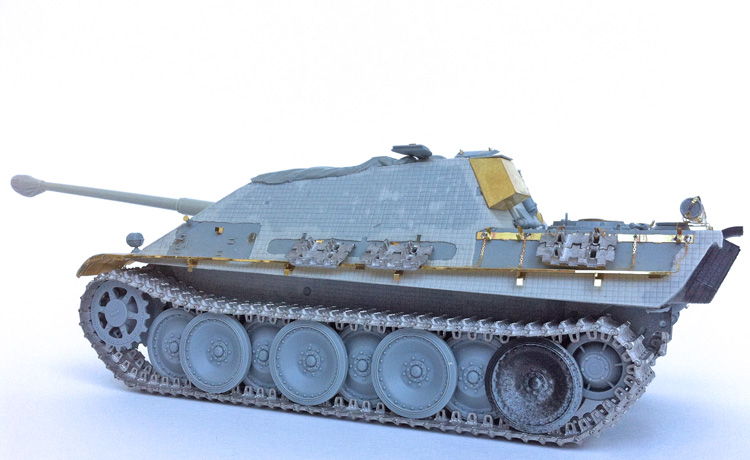 A feature of this Jagdpanther unit was the replacement of the tools to the rear enginedeck. Hence you can see the removed toolracks with the red primer underneath on the finished model.