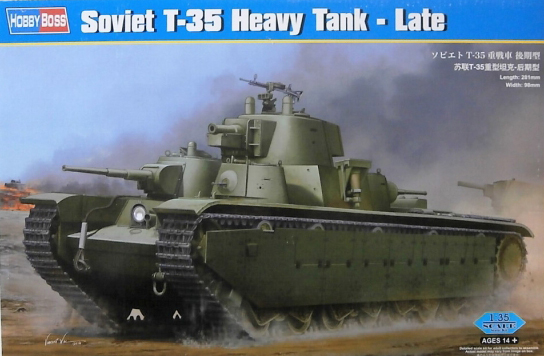 Full Review with Dai Williams
The Russian T35 was a multi turreted heavy tank developed in the 1930s which saw limited production and limited service in the early stages of W.W.2.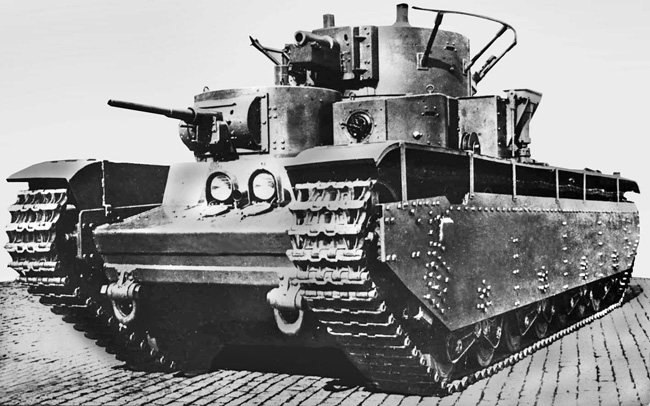 The vehicle, which may have been based on the concept of the British Vickers A1E1 Independent, carried no less than five turrets. The main turret carried a 76.2mm gun and this was augmented by two turrets armed with 45mm guns and two carrying machine guns.
Despite being a very large vehicle, the interior was cramped. However, the vehicle proved to be surprisingly reliable. Many were lost due to mechanical breakdowns rather than enemy action, but this was often due to a lack of spare parts and the fact that the vehicles were used well beyond their recommended service intervals. Many disabled vehicles were destroyed by their own crews rather than allowing them to fall into enemy hands.
At the time of writing a more complete history of the vehicle can be found on Wikipedia
For those who prefer their reference material to be full sized, there is one vehicle that has survived the war and this is currently preserved (in running condition!!) in the Patriot Park Museum near Moscow.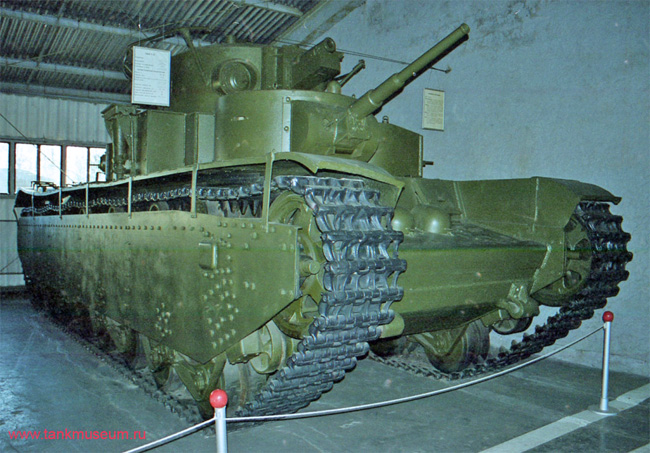 The Build
Hobby Boss provides two versions of this kit. One is the early version (the subject of this build) whereas the other allows the modeller to build a slightly later version of the tank which had turrets with sloping armour.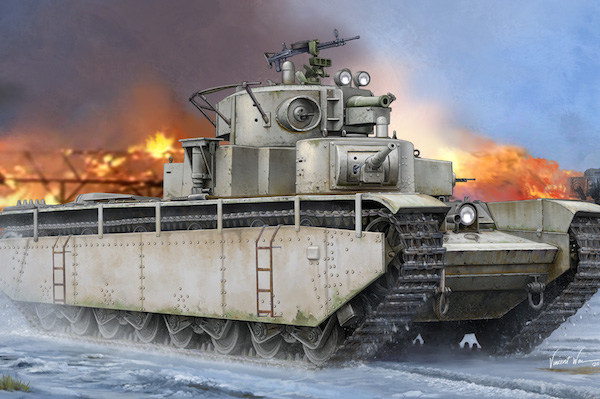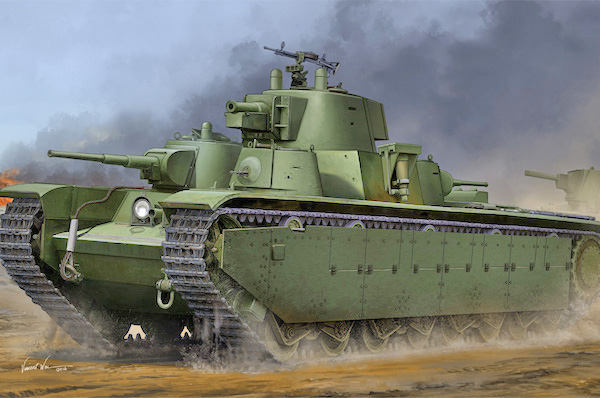 I believe that ICM used to produce a kit of this vehicle, though at the time of writing I don't think that this is currently available.
The kit is simple to build. However it does contain three sheets of etched brass. I assume these are common to both versions of the kit as there are some parts which are marked as not for use. For those like me who are 'less than accomplished' when it comes to using etched brass, there are sadly no plastic alternatives for these parts.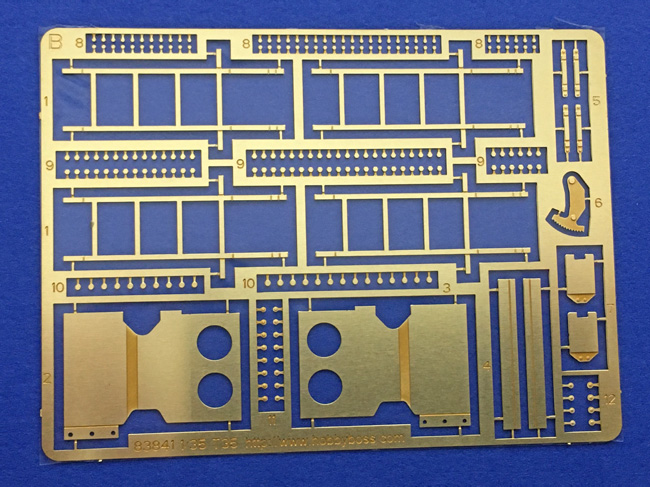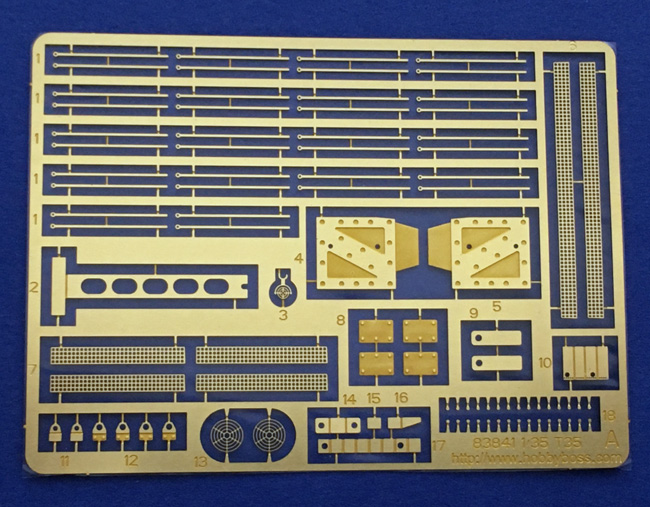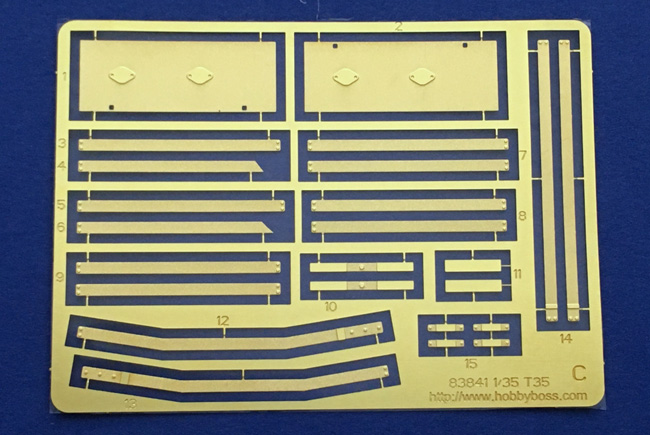 The kit also contains some clear sprues holding the headlight lenses and some copper tow cable. The towing eyes and the main gun barrel have hollow ends, so it looks as if some slide moulding has been used here?
The kit also contains a duplicate of the sprue that holds the side plates in clear plastic. I suppose that this would be for anyone wishing to display the complex suspension which is almost completely covered over on the finished model.