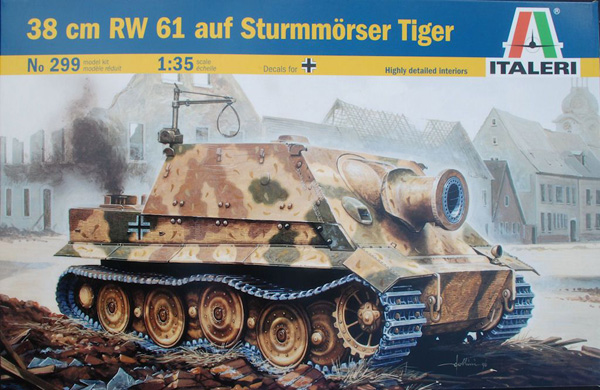 Feature Article by Piotr Klyz
Here is a photo of my Sturmtiger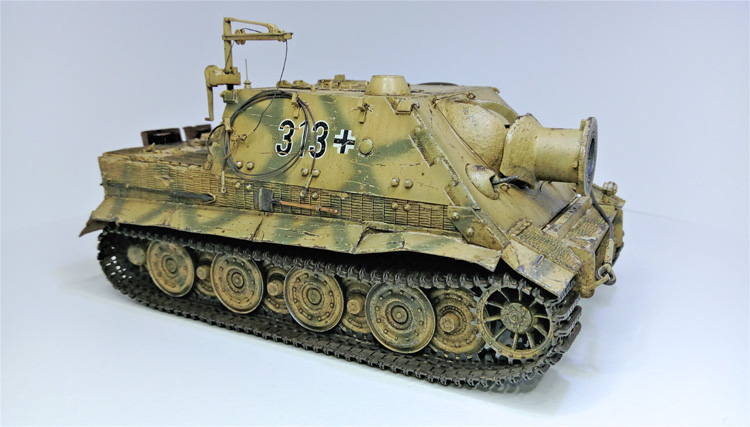 I've been building model kits for a long time since I was a kid, mostly aircraft but there was always something in the armour that I always liked. And so a few years ago I came back to my hobby and decided to focus on the armour, all kinds of it, especially WW2 era tanks because I think they are just awesome!
Once I saw a documentary on I think the Discovery Channel showing German armoured vehicles, and there I spotted the mighty Sturmtiger. Since then I wanted to build one. Luckily I found one in my local hobby store in Belfast. It was Italeri's 1:35 scale kit… I've built Italeri kits before and as far quality well it's been 50/50…
To my surprise this one came together quite well except the tracks… they were part link to link and not so great that's why I've replaced them with the Rye Field Model Tiger I fully workable tracks. I do often upgrade my tanks with aftermarket photo etched parts tracks stowage etc.
The RFM tracks were quite tricky at the beginning but after few minutes assembly went smoothly, and guys they are awesome, not as dear as Friulmodel metal tracks and definitely much better detail than any Tiger tracks I've seen, so well worth a look if you get a chance.
Sorry, I didn't take photos of the build and Geoff only asked me to run my build when it was nearly complete and so I have included all the photos I have. There isn't too much to say about the build process anyway, so hopefully not a problem for you :)