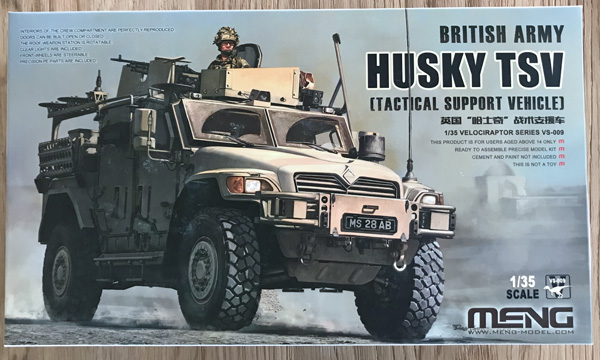 Full Review with Mark Rooks
---
A note from Geoff C…
Just a quick intro from me…
I thought you might like to see how it all turned out with a pic of Mark's completed project – superb! I love it and the internals look great too on this kit.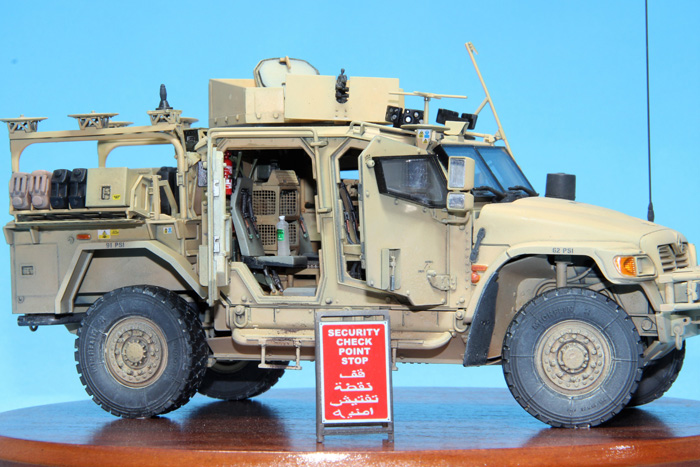 This is an impressive kit and if you want a great supplier from here in the UK, try Mike and MJW Models – they are an excellent supplier at very reasonable prices!
Over to you Mark…
---
Introduction
The British Army's Husky is manufactured by Navistar Defence in the USA and is a medium-armoured high-mobility tactical support vehicle (TSV) based on the International MXT model. The vehicle has been designed specifically for the British Army as part of a $180m contract. The Husky is a four-wheel drive medium platform TSV designed to exhibit mobility and strength. The vehicle is 6.4m long, 2.5m tall and 2.4m wide and weighs 15,300lb. It can accommodate four people, including the driver and a commander. Under the operational utility vehicle systems (OUVS) programme, the UK Ministry of Defence procured armoured vehicles to replace its RB44, Pinzgauer and Land Rover capabilities. In September 2010, the UK MoD placed an additional order for 89 MXT Husky vehicles. This was a follow-on to a contract for 262 MXT Husky units awarded in April 2009. Deliveries were completed by early 2011.