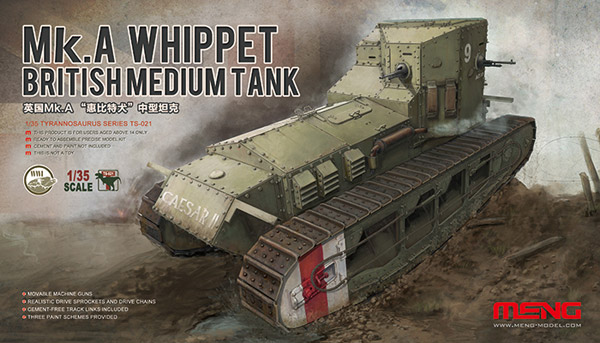 Full Review with Dai Williams
---
A note from Geoff C…
Here's a quick look at Dai's completed Whippet – very nice work and thanks!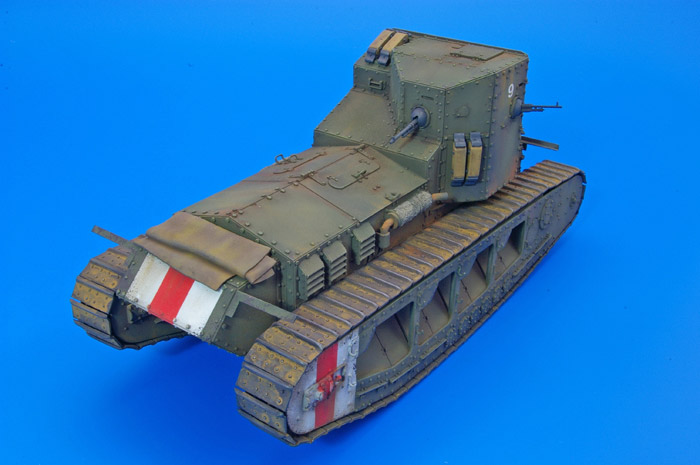 Over to you Dai…
---
In the period around the 100th anniversary of the beginning of the First World War a number of manufacturers produced new kits of armoured vehicles from the conflict. These kits were very welcome as they were either of vehicles previously unavailable in the form of an injection moulded kit, or they replaced some of the older offerings that had been around for years.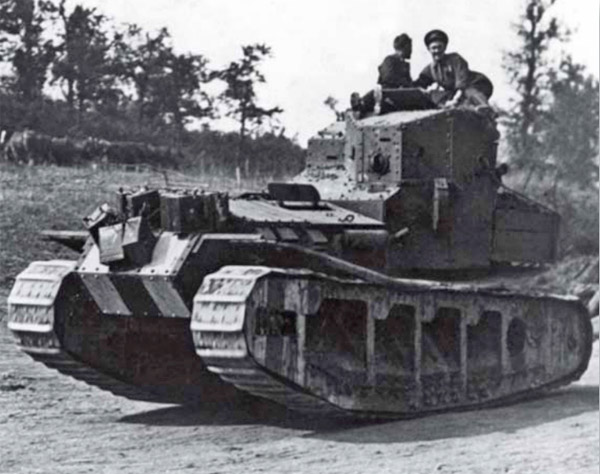 One vehicle included in these new releases is the British Whippet tank which had previously been available only in the form of the old Emhar kit, now rather showing its age.
Both Meng and Takom produce excellent kits of the vehicle.
I think it's fair to say that while both kits are easy to build and accurate, the Meng offering is perhaps the simpler of the two. The Takom kit provides some parts in etched brass. However, the mouldings on the Meng kit are very good and I don't think that the kit suffers in any way for not supplying brass parts, for example, the hooks along the sides of the hull are provided as very fine three-dimensional injection moulded parts rather than the flat-section brass items in the Takom kit.