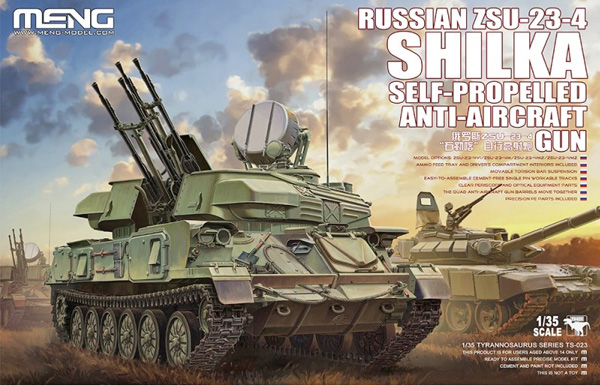 Full Review by Mark Rooks
A note from Geoff…
I wanted to drop in a quick note here to say how happy I am that Mark has agreed to undertake new and exciting (mostly Meng) projects over the coming weeks and months. He has already completed some great scale modelling projects for SMN and you can find quick links to them from his profile page in 'about SMN'.
To come after this great build of the impressive Meng Shilka will be the awesome Meng Russian T-90A MBT – one to watch out for, for sure :)
Here's a sneak peek showing Mark's completed Shilka – nice, isn't it!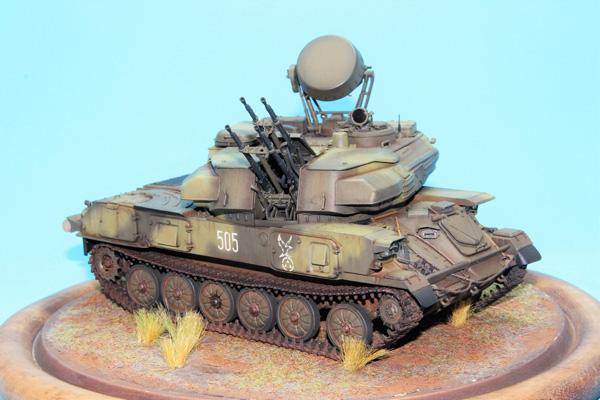 Introduction
The ZSU-23-4 Shilka Self Propelled Anti Aircraft Gun, with its quadruple 23mm cannon and large radar dish mounted on a large squat turret, is probably one of the most iconic and easily recognisable pieces of modern Soviet/Russian armoured vehicles there are. It's seen service around the world with many different nations and conflicts. Over 6500 Shilkas have been built since its introduction in 1961.
This recent 1:35 kit by Meng was released at the same time as the Hong Models item. It's a piece of armour that I've always had a fascination for. I just had to build one, but which one! I have to admit that I've recently become a great lover of Meng kits, having built their Renault FT-17 (see in Finished now) and most recently their MK A Whippet British Medium Tank, both have been very wonderful and absorbing builds. Decision made, (despite some mutterings of inaccuracies) Meng it is!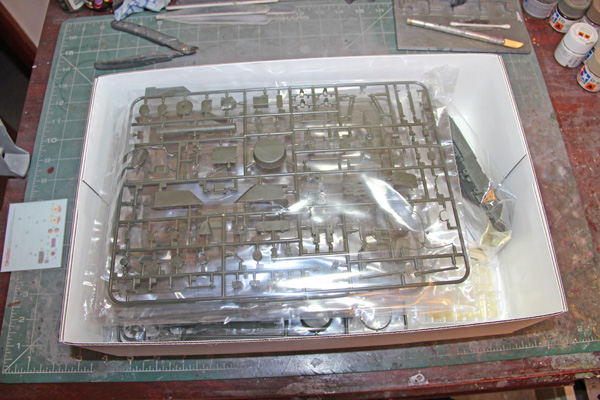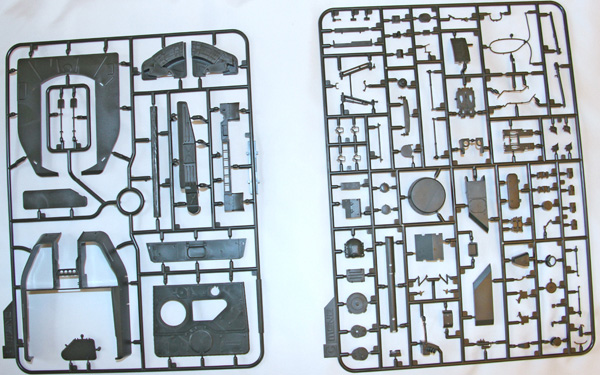 The Meng kit comes in a rather large and sturdy box full to the gunnals with sprue, etched brass and a small decal sheet.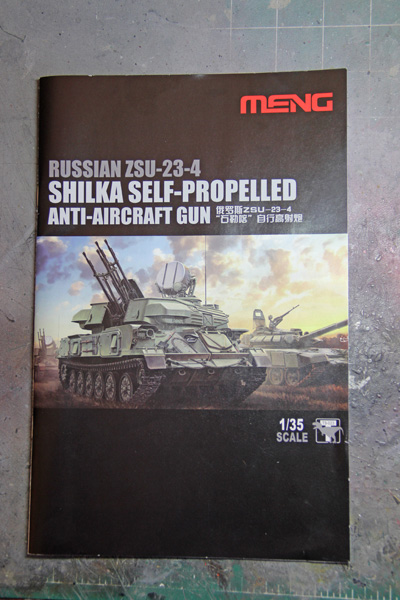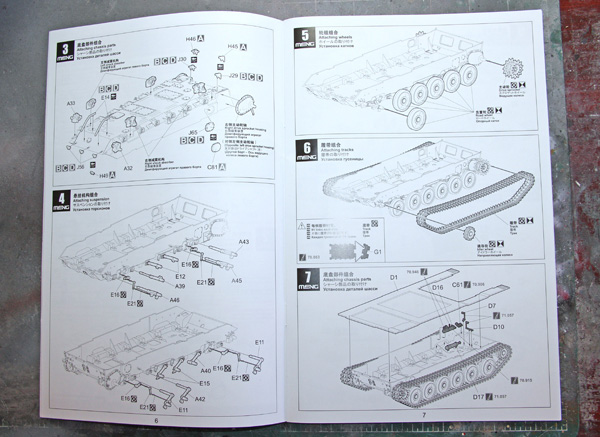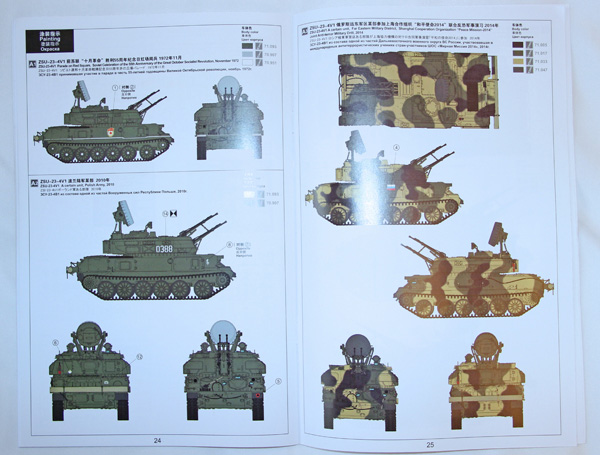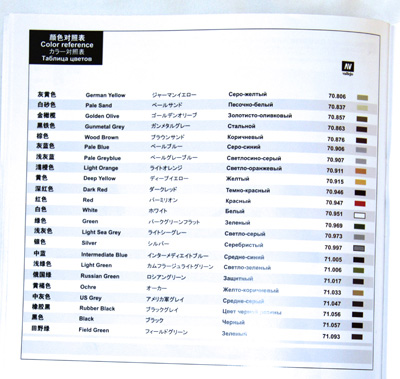 Mengs colour Instruction booklet is in their usual A5 format with excellent clear drawings. There are no-less than nine different options, from a single green coloured East German ZSU-23-4M version to a rather colourful Russian ZSU-23-4MZ. The colour call-outs are for Vallejo paints.