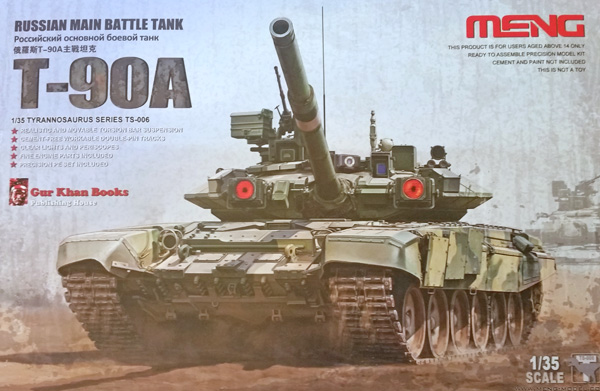 Full Review by Mark Rooks
---
A note from Geoff…
Well here's a nice Christmas present for you – the whole of this new build by mark as a one-part build just in time for the festive break in 2016. So, depending on when you read this, it may or may not be 'that' time of year!
Check out Mark's other builds in SMN, he's a very talented modeller whose builds show plenty of the 'how-to' we like to see.
Here's a quick look at how Mark's Men T-90A turned out – impressive, isn't it!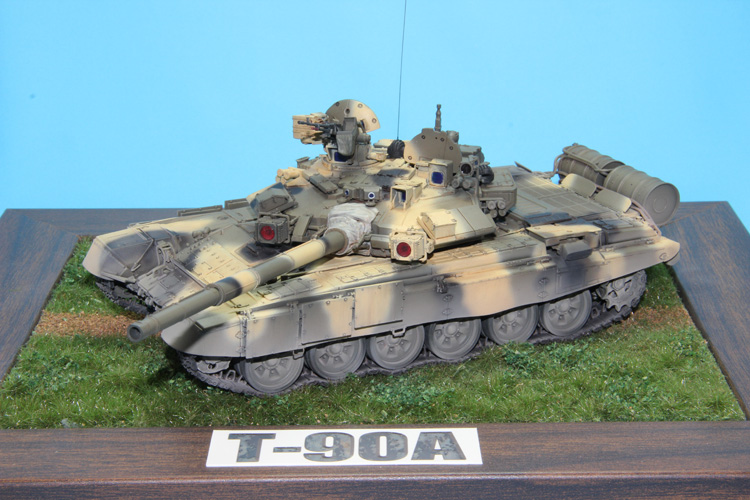 ---
Introduction…
The T-90A Russian main battle tank is a development of the T-90 resulting in a considerable improvement in firepower, protection and mobility. Weighing in at 46.5 tons it has a crew of 3 and armament consisting of a 125mm smoothbore gun with an automatic gun loding system, a coaxial 7.62 6P7K "PKTM" and in addition, a remote control 12.7mm 6P49 "KORD"anti-aircraft machine gun. The upgraded integrated fire control system (IFCS) combined with a 9K119M Refleks-M intergrated guided weapons system and Ainet remote-detonation system for HE-FRAG rounds. With this highly advanced fire control and guidance devices, the T-90A can detect and indentify targets within 5000m in daylight and 3300m at night.
This 1/35 kit by Meng has been on my to do list since its release. The kit was created with the help of Alexey Khlopotov, better known as Gur Khan on the internet. His extensive knowledge of the T-90's development including its creators and designers, design structure and historical background have helped Meng create a very accurate model of this modern Russian main battle tank.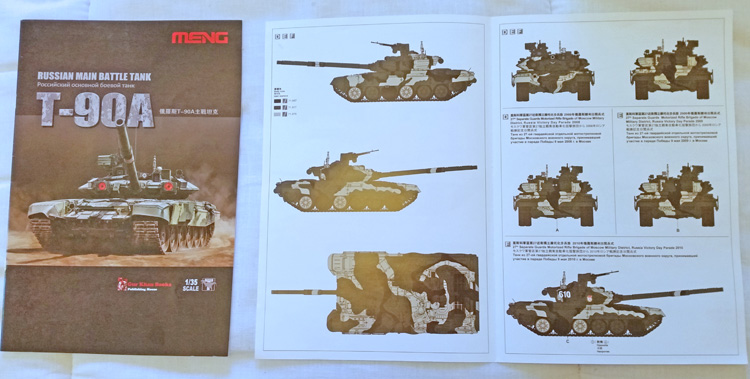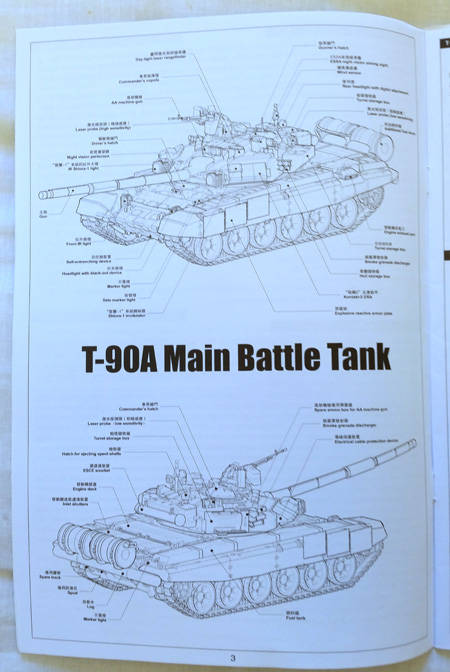 The A4 instruction booklet is in their typical clear, informative, colourful Tamiya type style and layout. Also provided in the instructions is a front and rear ¾ drawing of a T-90 highlighting and naming all of the details of the tank (Nice touch). The box is full of sprues plus decals, etch brass, string and soft plastic parts for the gun mantlet cover and crew helmets!