Special Feature Article by James Schembri
Introduction
The diorama is intended to represent a moment in the early period of World War One. At a time when a sense of chivalry still existed, the parole of an enemy combatant would be accepted. In this spirit, it was not unusual to find captured unsupervised medical staff being allowed the freedom to carry out their duties treating wounded soldiers of all nations. Churches were considered sanctuaries and seen as a place of safety. For soldier and civilian alike, the church was an oasis where a brief period of rest could be taken. I have tried to incorporate all of these elements into the spirit of the diorama.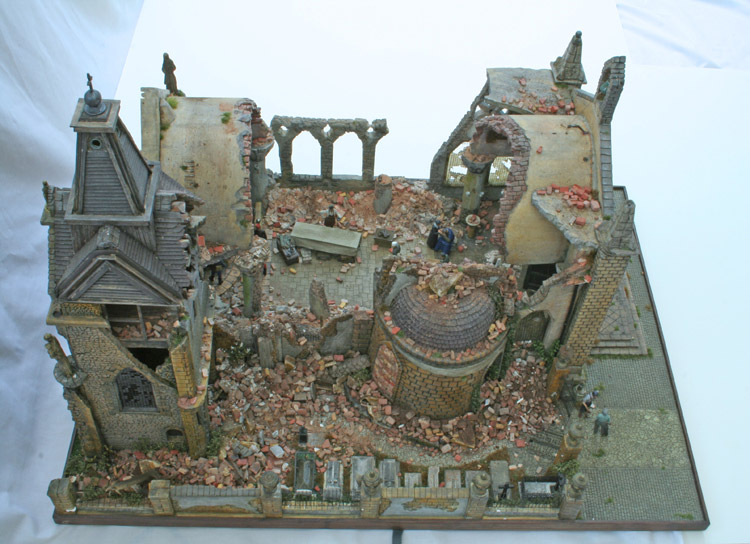 The diorama contains, within the church, a paroled German surgeon and stretcher bearers about to take a rest period while an old lady tends to a wounded soldier. In the altar, a group of French soldiers are using the table to enjoy a much needed meal and drink. Content that their parolees will not try to escape, they are happy to let the medical team to carry out their work. Outside, two civilians stand in conversation. The accompanying photographs illustrate details of the diorama.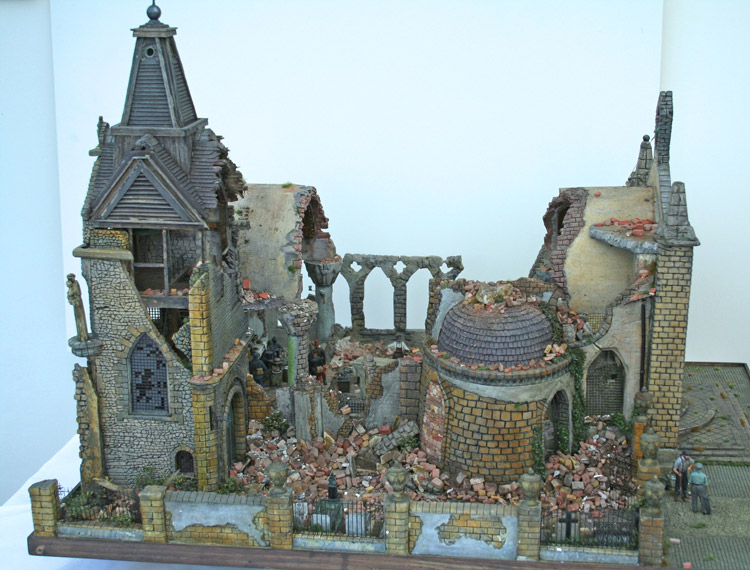 Originally intended as a backdrop to a Second World War scene, the church's use changed on seeing a poignant WW 1 photograph of wounded soldiers being treated in a damaged church. Elements in the photograph so closely resembled the model under construction that the diorama was born.