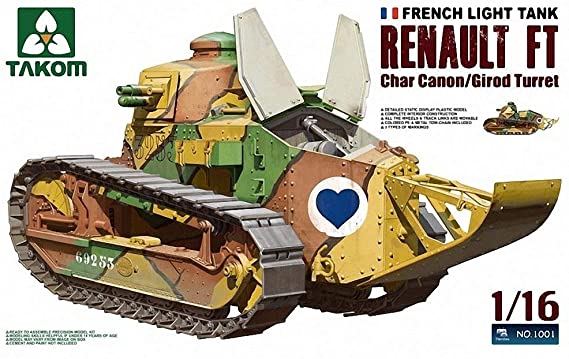 Full Review with Mark Rooks
Here's a quick look at how it all turned out…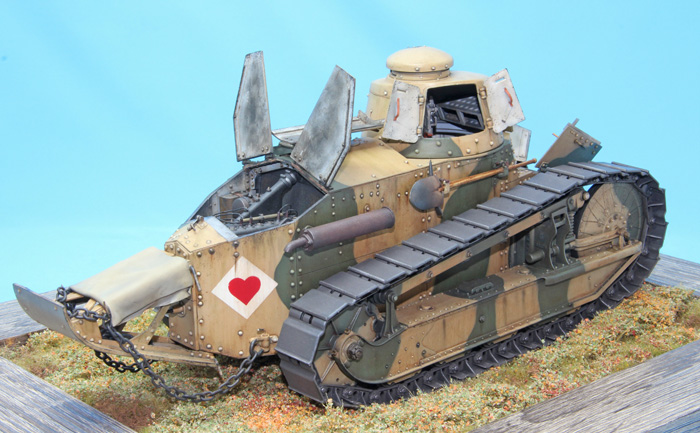 Introduction
This is Takom's first ever kit, released a few years ago of the iconic 1st WW Renault FT Light Tank in 1:16 scale. It was originally released in a dark red plastic but later releases were in a more traditional yellow colour and is the subject of this build. The kit box is full of plastic with a bit more than average (for a modern kit!) of seam lines on most parts, none of which are particularly difficult to clean-up. A length of chain, etched brass and a small decal sheet complete the package.
I'm not going to delve into the history of the Renault FT as I've already covered it in my build of the 1:35 scale Meng kit way back in 2014. However, this is the Renault FT with the cast and forged Girod turret produced in 1918.
The Build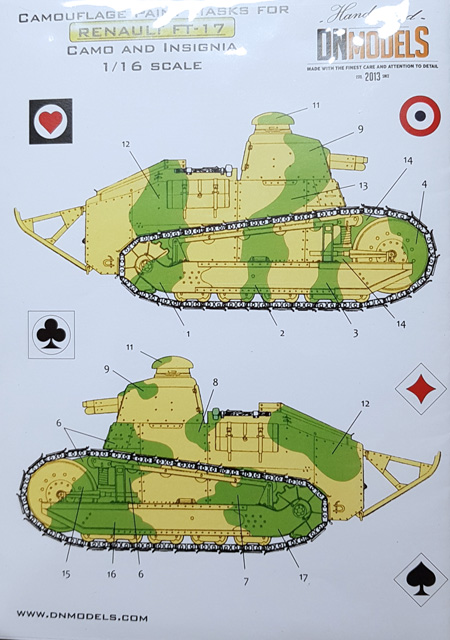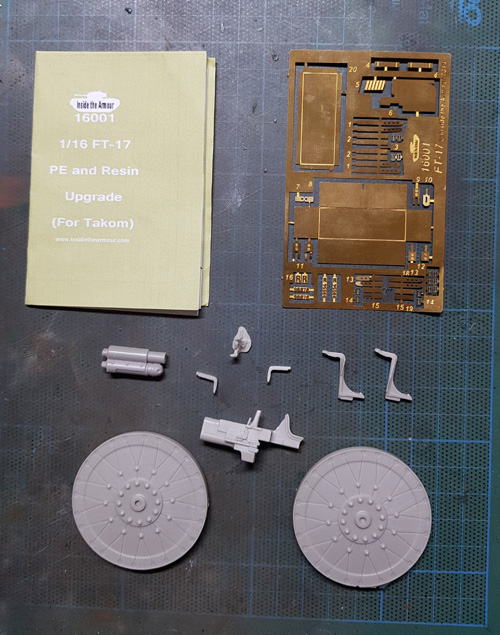 In addition, I also decided to use Inside the Armour's Resin and etch brass detail set which covers upgrades for the main big idler wheels, gun and tool box complete with straps and brackets for both tool box and Pioneer tools.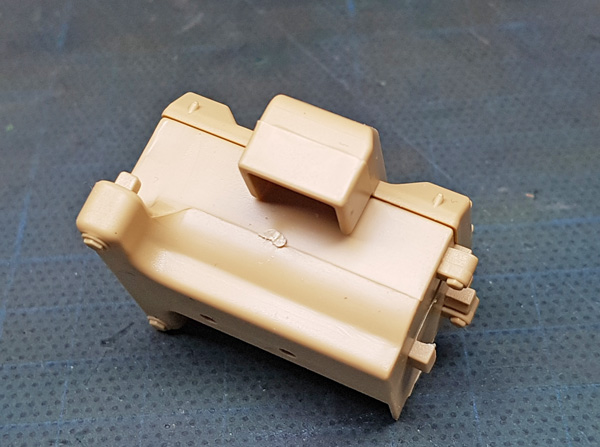 The first part of the build deals with the construction of the engine, and it's here that you first come across the stubborn seam lines and sprue gates as seen here on the engine sump.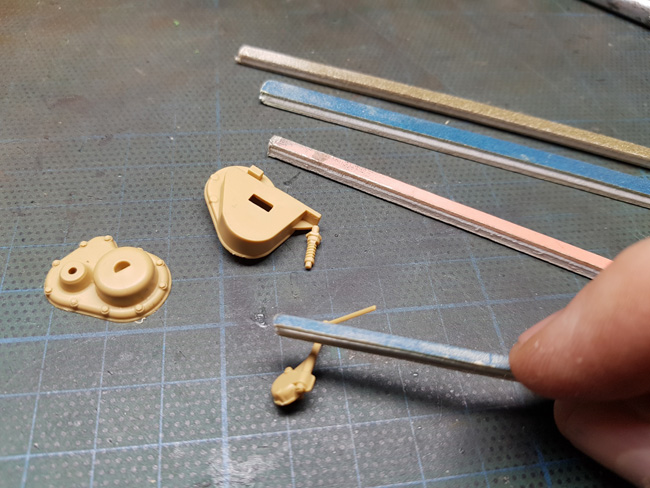 Mini sanding sticks are the way to go to successfully clean-up most of the more delicate components.