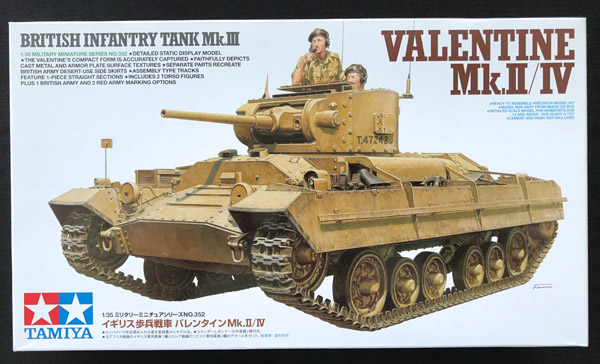 Full Review by Chris Evans
Kit ref: 35352
Here are a couple of photos of my completed build up front so you can see how it all went together – a very enjoyable project and nice kit!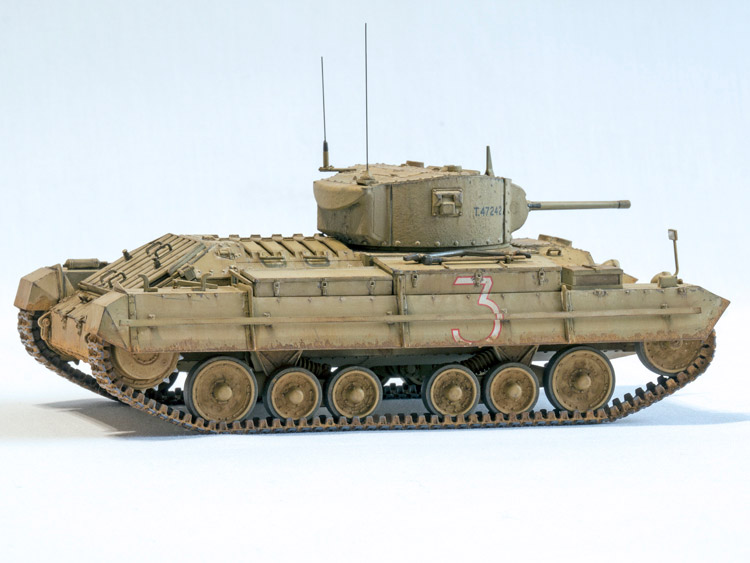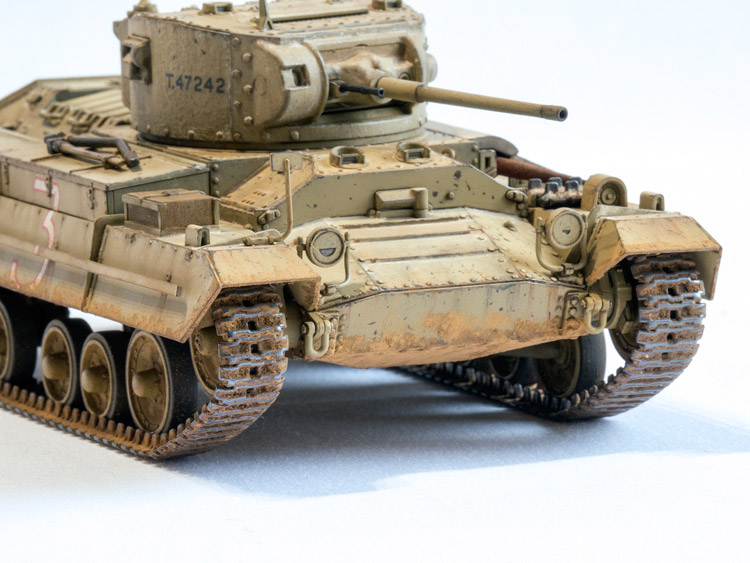 Introduction/Background
From Wikipedia:
The Infantry Tank, Mk.III, Valentine was produced by Vickers-Armstrong during WW2. It entered service in July 1941 and was extensively used in the North African campaign, earning a reputation as a reliable and well protected vehicle, which replaced the Matilda Tank.
The tank first served in Operation Crusader in the North African desert with the 8th Royal Tank Regiment. The Valentine was better armed and faster than the Cruiser Mk.II.
British and Canadian production totalled 8275, making the Valentine the most produced British tank design of the war.
The Kit
This is the all new tooled kit from Tamiya, ref. 35352, and looks very nice indeed. Being Tamiya, it builds up very easily into an impressive vehicle straight from the box.
There are 3 variants to choose from, 2 Soviet schemes and 1 British scheme from the African Campaign. It's the British variant that I chose to build here.
Tamiya have chosen to do away with the horrible 'rubber band' tracks and have moulded the tracks in plastic, both in sections and individual links. Nice touch!