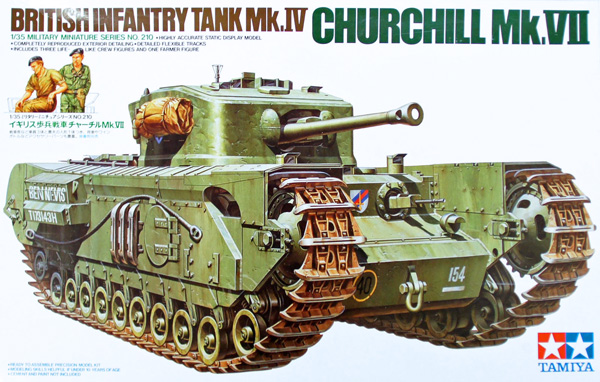 Feature Article with Steve Noble
---
A note from Geoff…
Here's a quick look at how this great project from Steve N turned out…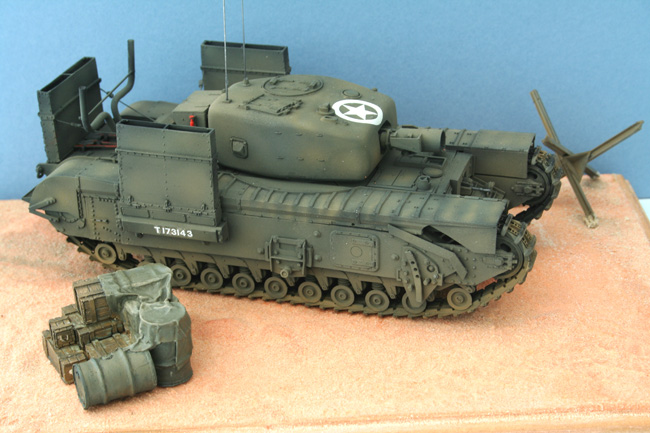 Over to you Steve…
---
6th June 1944
Borne out of the failure of the Dieppe raid, a number of key lessons were learnt. The raid had shown that to successfully land on a heavily defended shore, troops, tanks and support vehicles would need to overcome seawalls, tank traps and ditches, demolish strong points and beach obstacles, clear minefields as well as cross unsuitable ground if encountered.
The task of coming up with solutions and operating them fell to the 79th Armoured Division under the command of General Percy Hobart. A vehicle was needed that could not only carry the equipment needed but also protect the teams of engineers that would put it in place to overcome the above obstacles.
The solution was to modify a number of Churchill tanks fitted with attachment points capable of carrying mobile bridges, facines, a carpet-layer to cross soft ground and a mortar capable of firing demolition charges. Converting Mark III and IV Churchill tanks, the Armoured Vehicle, Royal Engineers (AVRE) was developed and proved highly successful.
Choosing a kit
A number of manufacturers have released kits of the Churchill AVRE recently. Instead I opted for a conversion having picked up the parts needed for £25 at a Bring and Buy sale to backdate Tamiya's Mark VII gun tank taken from my existing stock. The parts included Resicast's wading set, IMA Mark III conversion set and KK Casting's turret. Attachment brackets, a key feature were scratch-built.
The base kit chosen was the Tamiya kit shown above.