Short Feature Article
by Mark Howard
AMERICAN HEAVY HAULER
In 1998, Tamiya stunned the modelling world when it unveiled its M26 Dragon Wagon tank transporter. In today's world of multi-media, slide moulded kits, it is difficult to remember quite what an impact this model had. About the only complaint people had at the time concerned its very large size and hefty price tag. Tamiya partially dealt with this two years later by reissuing the model, minus the trailer and with a little extra equipment, as the M26 Armoured Tank Recovery Vehicle.
I missed these kits first time around, (too expensive!), but at the IPMS Gloucester show 2009 at Churchdown I came across one at a good price. I had recently built a couple of new injection moulded kits from Dragon and AFV Club, and I thought it would be interesting to see how things have changed in the past ten years.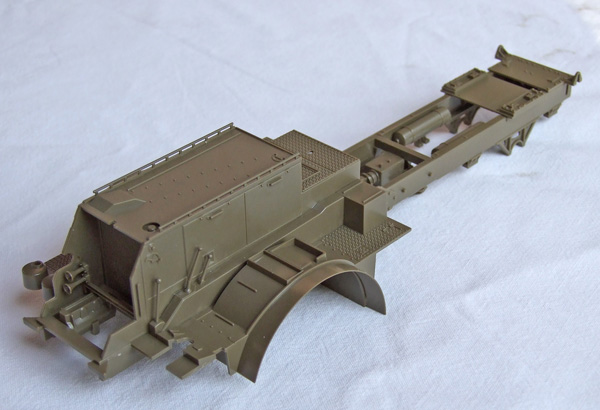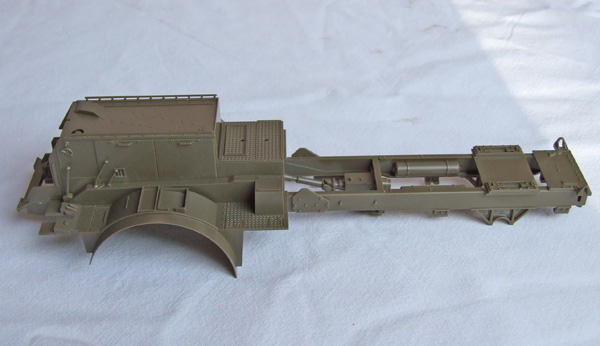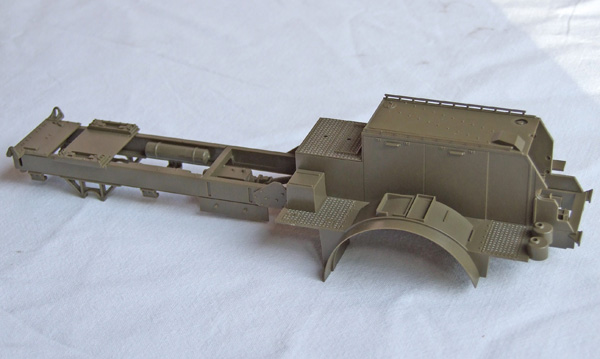 Tamiya have always been famous for the excellent fit and ease of build of their models. This image shows the chassis and engine cover/cab floor. To reach this stage of construction took around 20 minutes!